Drunk driving continues to pose a major issue in many countries throughout the world, and the United States is certainly no exception. Every year for the past decade, alcohol has played a part in approximately 30% of traffic-related deaths in America, with police making around a million arrests for people driving under the influence of alcohol every year.
But the highlights of a newly released study suggests that technology designed to stop drivers from operating a vehicle while impaired could succeed in preventing over a quarter of the nation's fatalities — preventing more than 9,000 drunk driving-related deaths every year.
The study, conducted by the Insurance Institute for Highway Safety (an auto industry-financed nonprofit organization), examined the application of alcohol detection systems and their life-saving potential when used in vehicles. These systems provide the percentage of alcohol present in a driver's blood if it reads over the predetermined limit. 
"We haven't made much progress in the fight against drunk driving since the mid-1990s," the institute's vice president of research and statistical services, Charles Farmer, said in a statement. Regarding detection technology, Farmer feels it is something that "could put a real dent in the alcohol-impaired driving problem."
The potential to avoid many fatalities
To assess the impact that these systems could have on blocking people from driving drunk, the study analyzed new crash data that featured alcohol detection in at least one of the drivers involved. The study based its research on a number of scenarios, including drivers with any alcohol in their blood at all, those with a blood alcohol content (BAC) of more than 0.08% (the legal limit for most states), and those convicted of dangerous driving related to alcohol impairment.
Researchers concluded that approximately one-fourth of all crash fatalities could have been prevented between 2015 and 2018 (the three year study period), should the majority of the impaired driver's BAC levels have been below 0.08%. Should those same drivers have recorded a BAC of zero, almost a third of the total number of fatalities (approximately 12,000) may have been avoided.
The ignition interlock
The technology that currently exists combines an ignition interlock with an attached breath-testing device. Many jurisdictions already enforce the use of this technology for those convicted of an alcohol-impaired driving offence. 
According to the Institute's report, earlier research has shown that the interlock makes it less likely that drivers will repeat offences when required to use these devices. When laws mandate them for use by all offending impaired drivers, the rate of alcohol-related crashes is reduced.
The report goes on to state that the fastest and most effective way of ensuring that this detection technology is implemented widely to combat the problem of drunk driving is through a federally mandated regulation.
What part do car manufacturers play?
Some vehicle manufacturers, such as Volvo, have begun experimenting with offers to include the technology as an optional extra. 
The report outlines that the car manufacturing industry could significantly accelerate the widespread use of the life-saving technology, making it the standard well in advance of any changes to car safety legislation. The industry has already achieved this in the case of automated emergency braking and side airbags.
The National Highway Traffic Safety Administration has partnered with the Automotive Coalition for Traffic Safety to create the Driver Alcohol Detection System for Safety (DADSS) project. Funded by car manufacturers, the project is road-testing and evaluating a passive alcohol sensor that can detect a driver's BAC levels simply by measuring the vehicle's ambient air content. The Insurance Institute also serves on the project's advisory panel.
A significant barrier to any sizable change is the number of older vehicles still on the roads. The report determined that, even if alcohol detection technology became standard equipment in all newly bought vehicles, it would take up to 12 years before it became a common enough feature to save 4,596 lives annually. This figure represents less than 50% of its life-saving potential.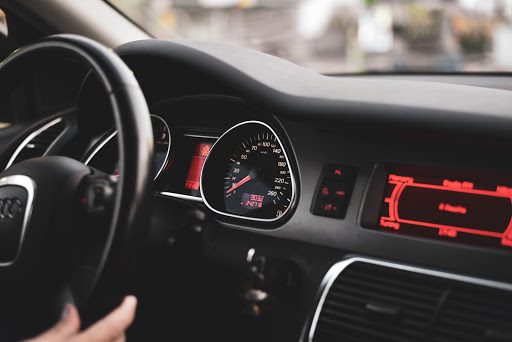 How is insurance impacted by drunk driving?
Will car insurance rates increase after a DUI? This depends upon the rules in your particular state, as well as the type and level of conviction received, and your previous relationship with your insurance provider. They are within their rights to increase your rates and the best thing to do is communicate directly with them to mitigate any rise in premiums. However, this depends upon the rules in your particular state, as well as the type and level of conviction received, and your previous relationship with your car insurance provider
Does car insurance cover drunk driving accidents? If you drive while intoxicated and cause an accident, your auto insurer will likely investigate the crash circumstances before agreeing to cover you for any damages. If they determine that you acted intentionally, they may refuse to accept liability or represent you. If your insurer refuses to cover for bodily injury, it may be necessary for you to consult with a lawyer.
Drunk driving leads to catastrophic consequences and it is a costly mistake that can be prevented. Utilizing cutting-edge equipment and further raising awareness is essential to the fight against losing and ruining countless lives through alcohol-related accidents.