Anyone who has to regularly appear at either a school or place of work is likely familiar with the concept of carpooling. Carpooling is a situation in which a single vehicle owner transports multiple people, some of whom might live outside their own home, to a place of work or school on a consistent basis. 
Carpooling is firmly embedded into the world of students and adult workers but unlike many forms of transportation, has not been given the digital treatment just yet. This is unfortunate as there are certain ways in which carpooling can be made better by technology and better accessibility. 
How Carpooling Usually Works
Carpooling, for the last few decades, has functioned as a mostly informal process. Organic networks formed among co-workers, classmates, and friends who volunteered to drive the others to and from their place of work or school. This was a convenient setup particularly for those who lived in close proximity to one another and wanted to save on transport costs. 
Once again, it was particularly important for those who lived in large cities with expensive public transport or high costs of maintaining a private vehicle. It was not unheard of for people to contribute money towards the petrol and maintenance fees of the communal vehicle and these setups also acted as a means for children to build bonds and adults to share company. 
However, this system was not without its flaws. First, a carpool operation would only work if all parties involved lived in close enough proximity to each other. Furthermore, one of the parties had to have a vehicle suitable for a carpool arrangement and needed to be willing to drive others. There are also social factors which are that not all co-workers and classmates enjoy each others' company and the carpool setup could cause friction among the participants if an argument was to ensue.
Then there is the issue of payment. In some carpool setups, the costs of fuel and maintenance are paid for entirely by the car owner and this can lead to some form of resentment on their part. Finally, the informal nature of these trips means that accounting for every single person who takes a carpool trip depends on the word of the driver or fellow passengers. All these factors are on top of the fact that the carpool sector had been majorly overlooked by the rest of the transport sector that had gone digital until now.
Bussr is Taking on Carpooling 
Bussr was founded two years ago by entrepreneurs Hussein Abdelkarim and IM Shousha. The app is a platform that caters to all segments of South-East Asia's $30 billion mobility market including ride-sharing, public buses, private buses, scooter rentals, and, of course, carpooling.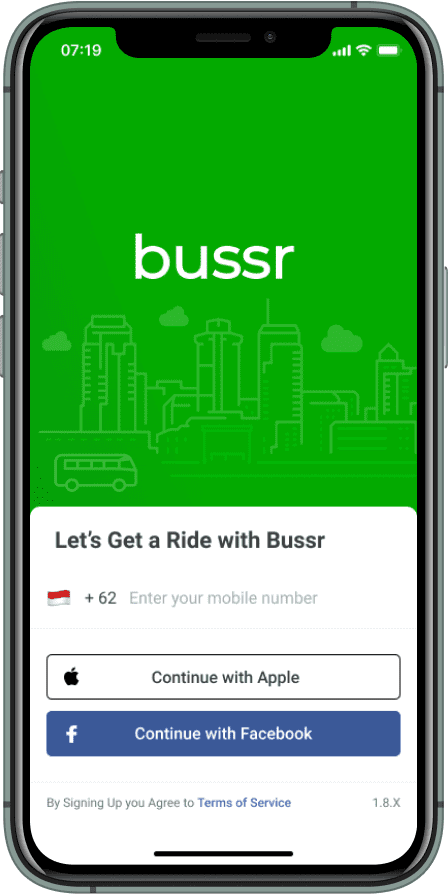 The platform is built in such a way that it addresses the existing issues in all these sectors including carpooling. First, it allows users to request rides of their choice in the mode of transportation most convenient to them. As such, those looking to carpool do not necessarily need to seek out their own co-workers and classmates but can meet other people with their needs. 
As of now, the app operates in over 2,500 destinations in South-East Asia and this means that users can carpool from anywhere they want to. As such, they are not dependent on having a co-worker who lives close to them but can instead choose based on who is available to them and is going in their direction. 
They can find rides that are leaving around the same time as them and do not need to work their schedule around that of the car owner. As for the car owner, they can choose the passengers they wish to carry through the app and this prevents real-life conflict. They can also set their rates for rides and these fees can go towards car maintenance, buying of petrol, or can simply constitute another source of income while they carry out their day-to-day commute. Payment is accepted through a number of methods such as GoPay, OVO, Dana, LinkAja, and ShopeePay.
In terms of safety, all rides are recorded on the app and this means that each rider can be accounted for. Drivers can also be given a rating by customers and if they provide consistently negative experiences to passengers, there is a central body that they can be reported to. Unlike the traditional informal system, riders do not need to feel obliged to continue riding with a driver due to their work relationship and vice versa. 
The app is working to add previously-overlooked areas into their database which means that workers in rural areas will also be served, along with the 6 million people served in 2019. Needless to say, thanks to Bussr, carpooling will never be the same again.