Everyone knows that accidents happen, but unfortunately some are more severe than others. Auto collisions, workplace accidents, and medical malpractice are all examples of unexpected situations that may leave someone physically and financially strapped for years or even decades. 1-800-Ask-Gary is a free helpline devoted to connecting accident victims to the help they need both medically and legally. Their simple three-step process involves calling them, answering a few questions about your situation, and then being referred to the medical and legal help you need. 
Medical Help 
1-800-Ask-Gary works with Physicians Group, LLC to provide immediate and world-class care. They not only work to provide you with the medical care and procedures you need as a result of your injuries, but they also aid you by filing your insurance claims for you. Whether you need MRIs and other diagnostic tests or something as urgent and serious as a surgery, you'll be connected promptly to the facility and doctors who can help. Physical therapy can also be provided through the Physicians Group network, which can help you recover in the longterm from your accident.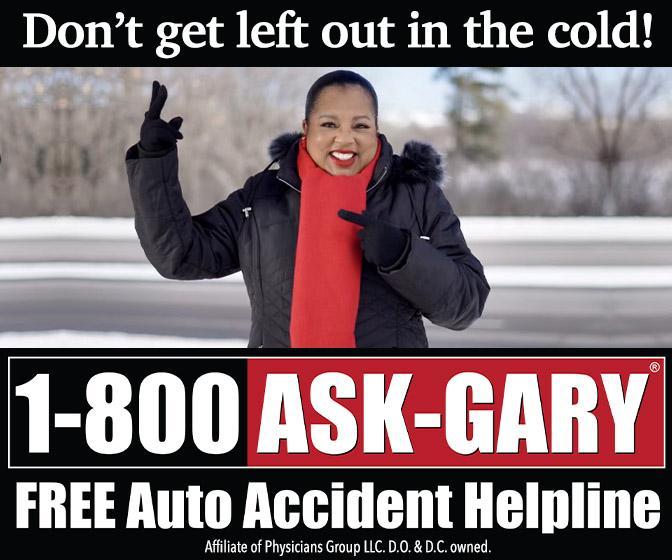 Legal Help 
While they are not a law firm and therefore don't offer their own legal advice, 1-800-Ask-Gary is connected to law professionals who can give you legal counsel to handle your case. They are able to refer you to lawyers who specialize in whatever area may be most relevant to your situation. 
For example, if you've been injured in a car accident, an auto accident attorney will most likely be the best resource for you. An auto accident attorney can then help you organize your case, demonstrate fault, handle court proceedings, communicate with insurance and other parties, and successfully claim the compensation you are owed for your losses. 
If your accident occurred in the workplace or a medical facility, other practicing law specialists can help you navigate the ins and outs of filing the claims and lawsuits necessary. The last thing anyone wants to do when they're already dealing with an injury is try to wrap their mind around a whole lot of legal terms and processes, and that's exactly why this legal resource is offered. 
1-800-Ask-Gary Is Available 24/7 
The helpline has helped over 200,000 people resolve their unfortunate accident circumstances, and they have helped to recover over $2 billion on behalf of those victims. If you've been injured in any kind of accident and don't know what to do, contact 1-800-Ask-Gary now for the help you're looking for. Their helpline is available 24/7, and their knowledgeable and compassionate team is ready to help you take the right steps. Don't put it off; get the help you need today.