Trusted appliance maker Kenmore recently unveiled a new "Home Electrification Made Easy" program that looks to simplify the electrification process and reduce overall costs in transitioning to electric appliances.  Kenmore has set an ambitious goal with the program to electrify one million homes that will ultimately save homeowners one billion dollars over the next decade. These innovation and energy programs are driving a new generation of electrification for today's home ecosystem.
Kenmore's electric push comes as a new generation of homeowners seek to invest in smarter, greener home solutions and previous generations are coming up against new government standards making accessibility to like-for-like replacement equipment for their home obsolete. And with this electrification program delivering a quick onramp to affordable green energy homes, homeowners of all backgrounds and budgets have a more attainable path to smart, green home adoption.
Find out more in this exclusive TechBullion interview with Sri Solur, CEO of Kenmore.
Please tell us more about yourself?
My name is Sri Solur and I am CEO of Kenmore and Brands. For over 25 years I've worked to bring innovative high-tech products to market. Some of my career highlights include launching the Shark IQ Robot vacuum and NinjaFoodi products, and working with brands such as Hugo Boss, Movado, Ferrari, Juicy Couture, and more. I spent time at Comcast, launching and scaling Xfinity Xfi to 10 million+ customers. I also spent 20 years at Hewlett Packard where I founded CloudPrint, the company's wearables and IOT business, and have played key roles in bringing the SharkNinja and Berkshire Grey companies public. Now with Kenmore, I have the privilege to lead a team of amazing talent as we enter the company into its next chapter of home electrification and smart home markets.
Tell us about Kenmore, what does the company do and how did it become the most trusted in performance and home innovations?
For over 100 years, the Kenmore brand has been committed to making everyday life for everyday Americans easier and more efficiently with smart and stylish appliance innovations that use less energy and help consumers do things quicker, easier, better—and at a great value. We have a long relationship with ENERGY STAR®, and are a multiple-time winner of the Partner of the Year award. We design every product around real consumer needs and bring them to market at everyday consumer prices. We're committed to bringing this same attention to both innovative solutions and everyday value for another 100 years by offering a whole home suite of energy-efficient appliances to help Americans cook, clean, even drive more efficiently, consume less energy and save money. 
We know Kenmore for appliances. Could you give us a walkthrough of your current product lineup and what makes each special?
At Kenmore, we're focused on serving every room of the home. You know us for kitchen and laundry appliances, both large and small: washers, refrigerators, blenders, toasters. We've relaunched our compact refrigerators and microwaves. But we're so much more than appliances. We have a complete line of both floorcare and cookware products. We have a wide variety of gas and charcoal grills, complete with smart options and accessories. We just re-entered the air purification category with four models, all energy-star certified using the same energy as a single light bulb, while still offering a powerful clean with their 3-stage filtration system, fueled by a true HEPA filter and activated carbon. We're offering an EV charging package, complete with charger and smart electrical panel. And most of our activity is still to come in the later half of this year.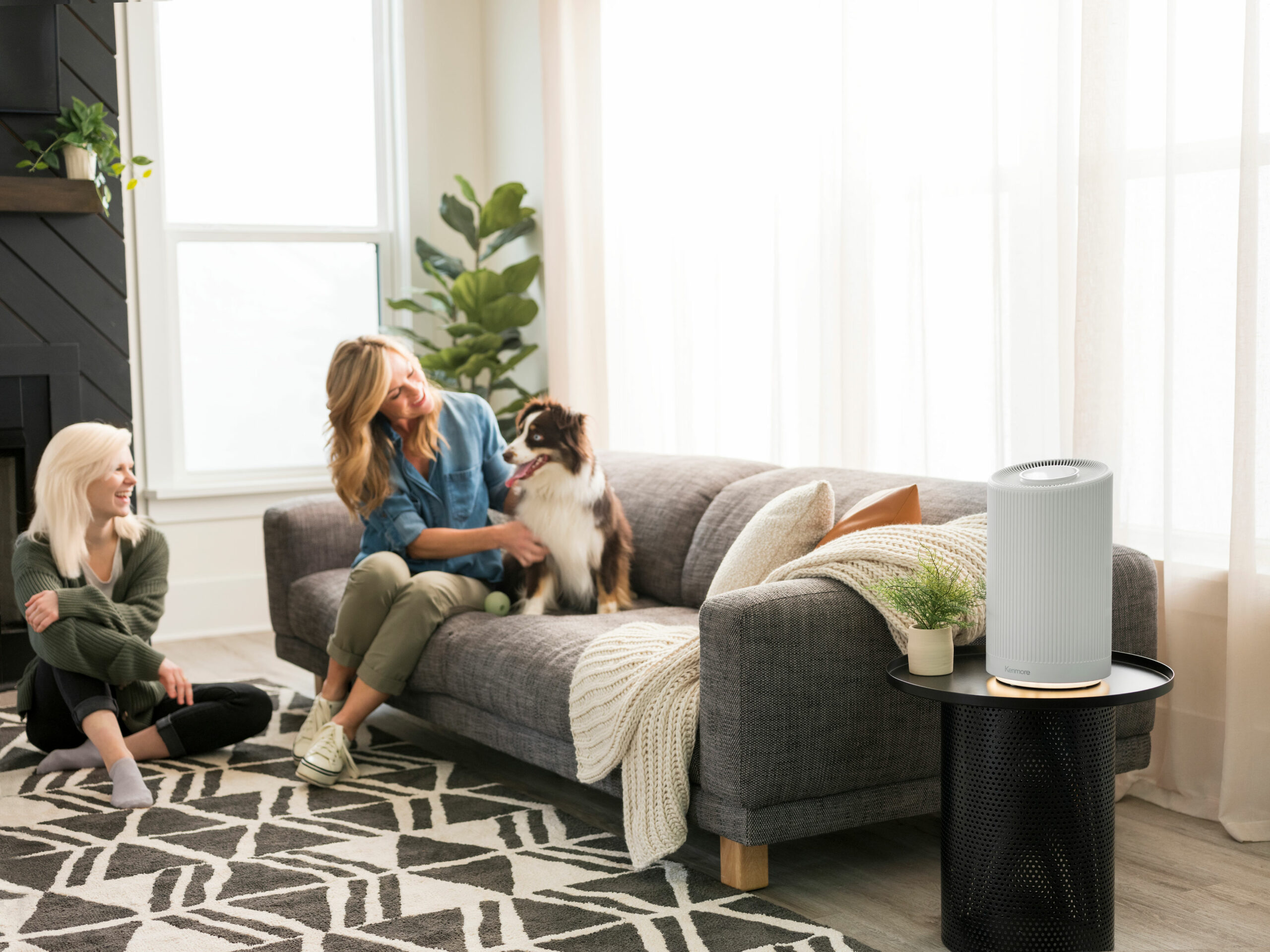 Kenmore recently announced a new program to electrify one million homes and help customers transition to zero-emission electric appliances. How will this program work and how will it improve the lives of homeowners?
Our program is whole home electrification, simplified. It is an end-to-end electrification buying experience designed to make upgrading easy—from consumer education and purchasing to installation, financing, and ongoing service support—enabling customers to take better advantage of available incentives and reduce the overall cost of transitioning to electric appliances. In short, the program helps homeowners eliminate roadblocks to home electrification and decarbonization. We want to help consumers upgrade their homes, save money in the process, and save money later when those upgrades include more energy-efficient, zero-emission products.
Could you give us an overview of electrification in America, why there is a need to  simplify home electrification in American homes and how this initiative improves the economy?
Studies show household energy use is responsible for approximately 20 percent of greenhouse gas emissions in the U.S. For example, the burning of fossil fuels in US households annually is the carbon equivalent to having 40 million cars on the road. Kenmore's program aims to cut carbon emissions by nearly seven million tons over 10 years. Electrification is a complicated, multi-year journey that can be very expensive and come with so many unknowns. We've set an ambitious goal to electrify one million American homes and help homeowners save more than $1B over the next decade through consumer education around the Inflation Reduction Act benefits, offering electric appliance product packages to simplify the upgrade timeline, and establishing strategic market partnerships with brands specifically designing solutions to remove electrification roadblocks. All of which will have a direct effect on the economy: fueling consumers' desire to spend and spend now, while also furthering political, economical, and even personal objectives centered on clean energy.
Tell us more about your strategic partnerships in the electrification market. What roles do they play and what are the benefits of the partnership?
The Kenmore brand has always thrived on its partnerships. We've always believed the best products are created cross-functionally, across organizations, where each can play to its strengths while designing solutions that better solve both audiences' needs. For some of these partners, we're offering their products as part of our electrification product packages for new distribution channels for them, expanded product categories for us. For others, it's about consumer education. We're combining expertise on consumer funding available for electrification efforts and appliance energy consumption to help customers make the best and most cost-effective choice on upgrading their home. We have other opportunities for bringing new products and services to market to help customers reduce energy usage, detect appliance failures before they happen, help customers participate in valuable grid services programs, and use the unique data from select products to identify future electrification upgrades for customers. All with the same mission to electrify American homes for cleaner, greener, more efficient energy usage for the health of the people and the health of the planet.
Please enlighten us more on the new federal incentives under the IRA and how it can help reduce the cost for consumers to purchase home electrification products?
The federal Inflation Reduction Act provides a variety of funding, tax credits and deductions for residential energy efficiency and electrification upgrades. For eligible households with low or moderate income, it will fund point-of-sale rebates and/or end-of-year tax credits and deductions for qualified electrification purchases, such as upgrading to a Heat Pump Water Heater, Heat Pump AC, replacing your electrical panel, adding rooftop solar or battery storage, or even moving to an electric vehicle.
The Kenmore brand has been committed to making everyday life easier and more efficient for over 100 years. Could you share some of your success stories and use cases with us?
Kenmore is honored to have been a trusted name in American homes for more than a century. With each of those decades, we've come to market with relevant, innovative, quality, and, most importantly, value-based products solving real customer needs throughout the home. And at a price point designed for every American. When the Kenmore name first landed on products in the early 1900s, for only $79.50 you could buy the new Gyrator wringer washer that promised to wash clothes clean in 3-7 minutes, greatly reducing time spent manually washing clothes. In the 1930's, the Kenmore brand introduced the Toperator, designed by pioneer industrial designer Henry Dreyfuss. The Toperator marks a historic achievement in automatic washing machine technology, with wash, drain, and wringer controls in a central location for the first time and a speckled porcelain enamel finish. After the Second World War, the Kenmore brand helped revolutionize home décor with the introduction of the Kenmore Harmony House line of appliances. Kenmore Harmony House appliances featured the latest designs and technology for washing machines, dryers, and ranges.  In the mid-1940s, our advertising slogan was: "Kenmore, the right way to say electric." We've been electrifying homes with innovative, consumer-focused products for everyday Americans since electricity was first introduced to American homes. Today's customer is focused on values such as sustainability, environmental protections, and smart homes—and so are we. We're actively bringing clean air/water, green energy, energy conservation, and electrification products to market, most recently with the launch of our new line of energy-efficient, HEPA-powered Air Purifiers.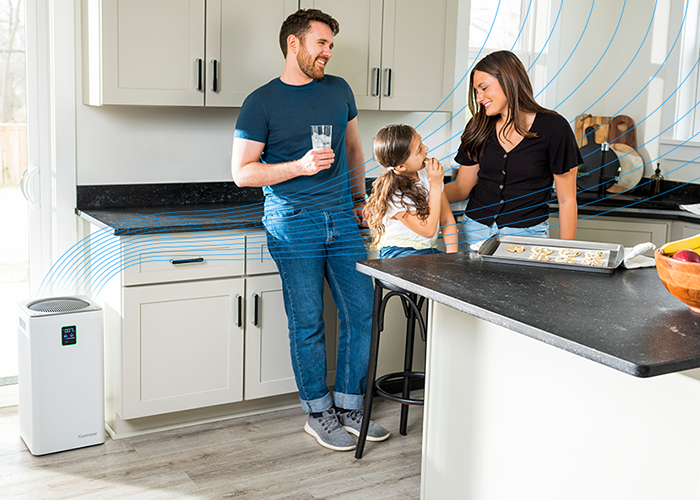 Innovative, well-designed, energy-efficient, solutions-based products for every American. For the last 100 years and for the next 100 years.
Tell us more about the electrification packages, the cost, what to expect and where to get the packages? Are these packages also available for businesses or only homeowners?
Currently, we offer an EV Charging package, consisting of a smart electrical panel and a dynamic, Level 2 charger. It's available in select markets now, with expansion into Heat Pump Water Heaters coming soon. Our Kenmore packages are residential only. Our DieHard brand has a commercial option for EV charging stations.
Do you have more opportunities for partnerships or investments at Kenmore? Any more tips to share with our readers today?
Electrifying your home benefits you, your community and the planet.  To find out more about our work simplifying whole home electrification, visit www.rebates.kenmore.com. You can learn more about what Kenmore is doing in all categories and channels and connect with us directly by visiting us on LinkedIn at Kenmore and Brands. We are always actively seeking potential strategic and product partnerships with innovative companies in the clean air, clean water, and energy/water conservation categories.