Any time you're managing a project, you're managing risk. There's the risk that teams won't make it to the work site on time or that a given manufacturing material will be hard to find. There's the risk of injury, mistakes, and miscommunication. Factors like travel time, work conditions, and the level of experience of your crew members can all introduce risk into the equation.
Risk management software can help you mitigate those risks — and make you a better project manager by helping you plan for anything. With the right project risk management solution, you can make better decisions, communicate better with team members, create more accurate budgets, and more. Let's take a look at what the right risk management solution can do for your projects.
Boost Communication
Communication needs to be seamless between all stakeholders at all stages of the project lifecycle — from conception through design, engineering, and finally construction — in order to minimize delays, mistakes, and redundant efforts. A good risk management tool allows for integrated updates to data and information — if an update is entered on one part of the system, it synchronizes everywhere, so that everyone has the information they need on hand when they need it. Involving suppliers, key project teams, and senior stakeholders in all steps of the process for planning scheduled risk, and you offer them the opportunity to provide input at any stage of the project that could boost morale, improve processes, or make vital adjustments to accommodate material shortages, challenging work conditions, or other risk factors.
Eliminate Surprises
The last thing you need when you're managing a project is surprises. Your project should be fully planned out before it's set in motion, but the unexpected does occur — in fact, many challenges and failures come as a surprise to the leaders faced with them. Successful risk management allows your teams to spot unanticipated concerns earlier, and fosters the quick thinking and strong communication that can allow your teams to course-correct before unexpected setbacks become larger failures. The right risk management solutions allow you to predict with greater accuracy the challenges lurking to surprise you and your stakeholders.
Budget Better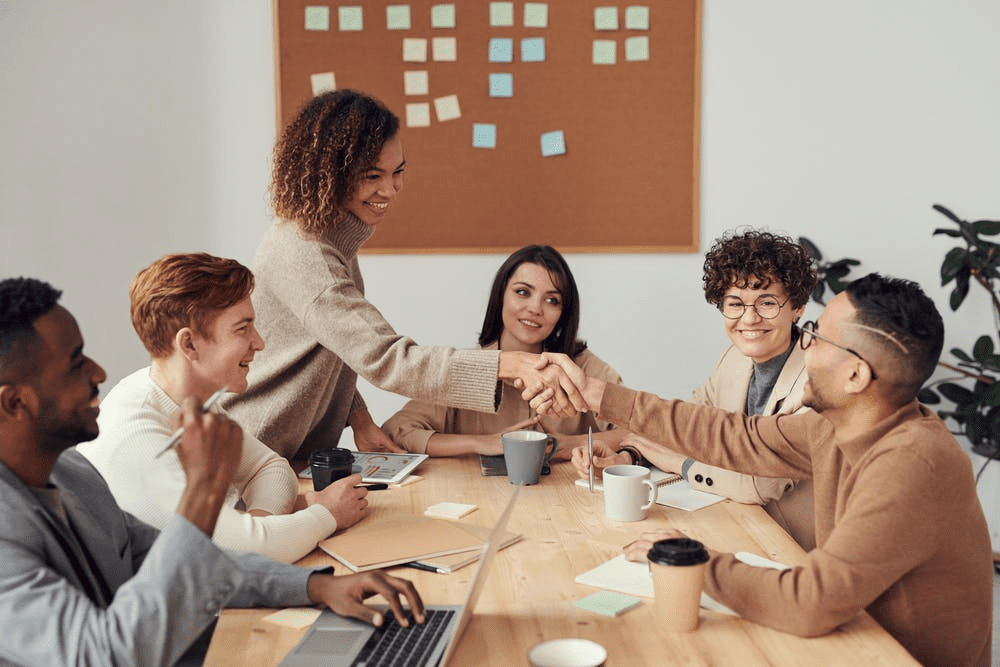 If there's one thing you shouldn't be leaving up to guesswork, it's your project's budget. But while you might be able to determine how much materials and supplies will cost, or even how much you can expect to pay for research and development, manufacturing, shipping, and marketing, you might also find that some expenses are difficult to foresee. How much will you need for contingency planning, for example? Who knows — what's the contingency? Risk management tools harness the power of predictive data analytics to base your budget determinations on past expenditures, and develop more accurate numbers.
Streamline and Strengthen Decision-Making
To make the right decisions, you need the right information. The more helpful and higher quality data you have access to as a project manager, the better your decisions will be — and that data can help other key stakeholders and project leaders make the right decisions, too. 
With the right risk management software, you can access data relevant to your project in real time — even as it changes with new developments. That means you and your teams will never have to risk working with outdated or incomplete data, making the wrong decisions unknowingly, without realizing that there's new and important information to be had. Risk management software centralizes project data, putting it all in one place, but ensuring that it's accessible to everyone who needs it. When any team member makes an update to that information, it's updated everywhere, so everyone's working from the same blueprints (whether they're literal blueprints or metaphorical ones).
If you're looking for a way to streamline projects, cut costs, enhance decision-making, and strengthen communication between teams and stakeholders, it's time you invested in risk management software. Risk management software is an effective tool to identify, mitigate, and even eliminate most or all of the risks associated with bringing a project to completion, from conception through planning and design. With the right data tools at your disposal, you could significantly improve operations and cut costs — and that's just the beginning.