Moving can be overwhelming since you must pack your whole life into a few boxes. You might not know where to begin or how to pack your stuff, but we are here to help. You don't need any fancy tools or packaging to be able to move smoothly and seamlessly. 
Regarding moving, you want to be as time-efficient and as careful as possible. That's why we have prepared ten moving and packing tips to help you make your moving experience easier and smoother. 
Sometimes, things may not go according to plan. Regarding moving, you should be as flexible as possible and ready for any scenario. For example, if you've hired professionals like JD movers, they might not arrive on time, or some other difficulties may occur. 
The most important thing is to be patient and calm and solve the problem as quickly as possible. Moving can be stressful, but you should leave some space in your schedule for unpredictable circumstances.
Before packing your things, you should list your priorities and create a timeline for your moving experience. Determine which items to pack first and where to start your moving process. The key to successful moving is planning and organizing ahead and making sure that you stick to the schedule you made.
With this tip, you won't have to think about multiple things at once – you will focus on packing your items the way you've planned them. 
If you've been planning to move for quite some time now, you should start packing on time. You will prevent yourself from unnecessary stress and will surely bring everything with you. The optimal preparation time should be around a month in advance. However, if you don't have that much time, you should start packing as soon as possible. You will need time to organize everything, so making sure you start on time is one of the essential tips for moving smoothly. 
If you want to move as smoothly as possible, you must eliminate some unnecessary things in your home. Many of us don't want to throw something away just in case we need it sometime in the future when, in truth, we don't need the said thing. Our advice is to throw away or sell items you haven't used for over a year. 
If it didn't occur to you to use a particular item for an extended period, you might not need it, and it might only cause you trouble while moving. You will free some space and only bring the essential things with you. 
When you start packing your things, you will need additional boxes, suitcases, and bags to pack your things. Before you dig in and start packing, you should make sure to have enough supplies to pack all of your items. 
Don't worry about this step too much, though, because you can always jump to your local store and get more supplies. Make sure to use proper packing supplies for your stuff (for example, you can't put dishes into a plastic bag).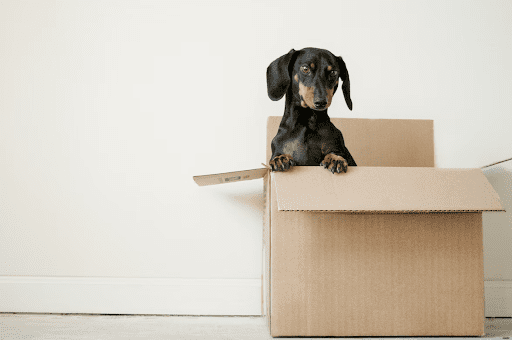 Another organizational tip when moving your things is color-coding your supplies. When you pack a box with certain items, use a color that you will use to categorize your things. For example, you can use a yellow color to mark the stuff from your bedroom. 
This step will help you during the moving process because you will know where to put the boxes and supplies when you move into your new home without having to open them. 
When packing your boxes, put the heavier things at the bottom. You will evenly distribute the weight in the boxes, thus preventing them from ripping and making a mess. 
When closing your heavy boxes, add another layer of protection, such as duct tape, to prevent the box from opening or ripping during transportation. If you are working with heavier items, it is best to use a single box or a packing supply for the said item. 
After you pack your boxes, always check whether you can put something else in there. For example, you may always find space for an additional pillowcase or soft linen. You will save some space if you take this step, which ultimately implies that you will have fewer items to transport. This step is crucial if you have hired a moving company since they won't carry boxes that feel empty or too light.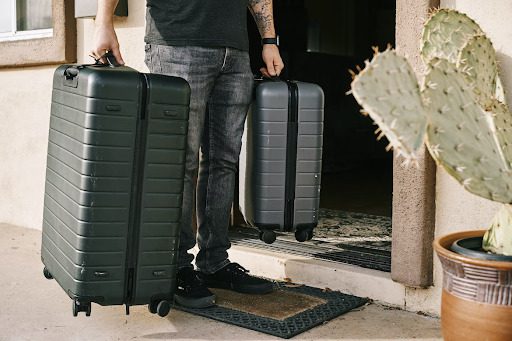 Keep all documents in one place. 
You may not think about this step, but it will save you some time and hassle. When you are moving into your new home, you may be required to carry many documents with you. You may also have a lot of personal documents you need on an everyday basis. To avoid searching for your documents when you move, you should keep all of them in one place for easy access. 
One of the tips many people don't know about is to pack your clothes with the hangers still on. When you arrive at your new home, you can quickly unpack and put everything in order without packing and unpacking your wardrobe. There will be no need to rearrange your closet if you pack everything how you usually would and simply transfer it into your new closet. 
Bonus tip: Make sure you are connected at your new address
As soon as you move into a new home, it is vitally important that internet connection is available and working. Even if the previous tenants had internet service set up in their house, you should contact your ISP and verify its working in order to quickly get online and establish your new life there. You should also research internet options by address to make sure you have the best connection where you live, and if not, now is the time to move to a new provider.
Conclusion 
Moving can be stressful for many people since you have to carry everything you possess from point A to point B. However, we have presented some moving tips to help you quickly transfer your belongings and keep everything in order. By following these steps, your move will surely be smooth.