With a focus on helping online stores from the kickoff to the early holiday online shopping period up until when things go into crazed high gear with Cyber Monday and Christmas, Rush.app is empowering ecommerce to do more. Rush helps ecommerce shops turn one-time buyers into repeat customers in just a few clicks through its shipping notifications that take them to high-converting & beautifully crafted tracking pages filled with upsells and cross-sells. Find out more in this exclusive TechBullion interview with Mario Peshev, CEO of Rush.app.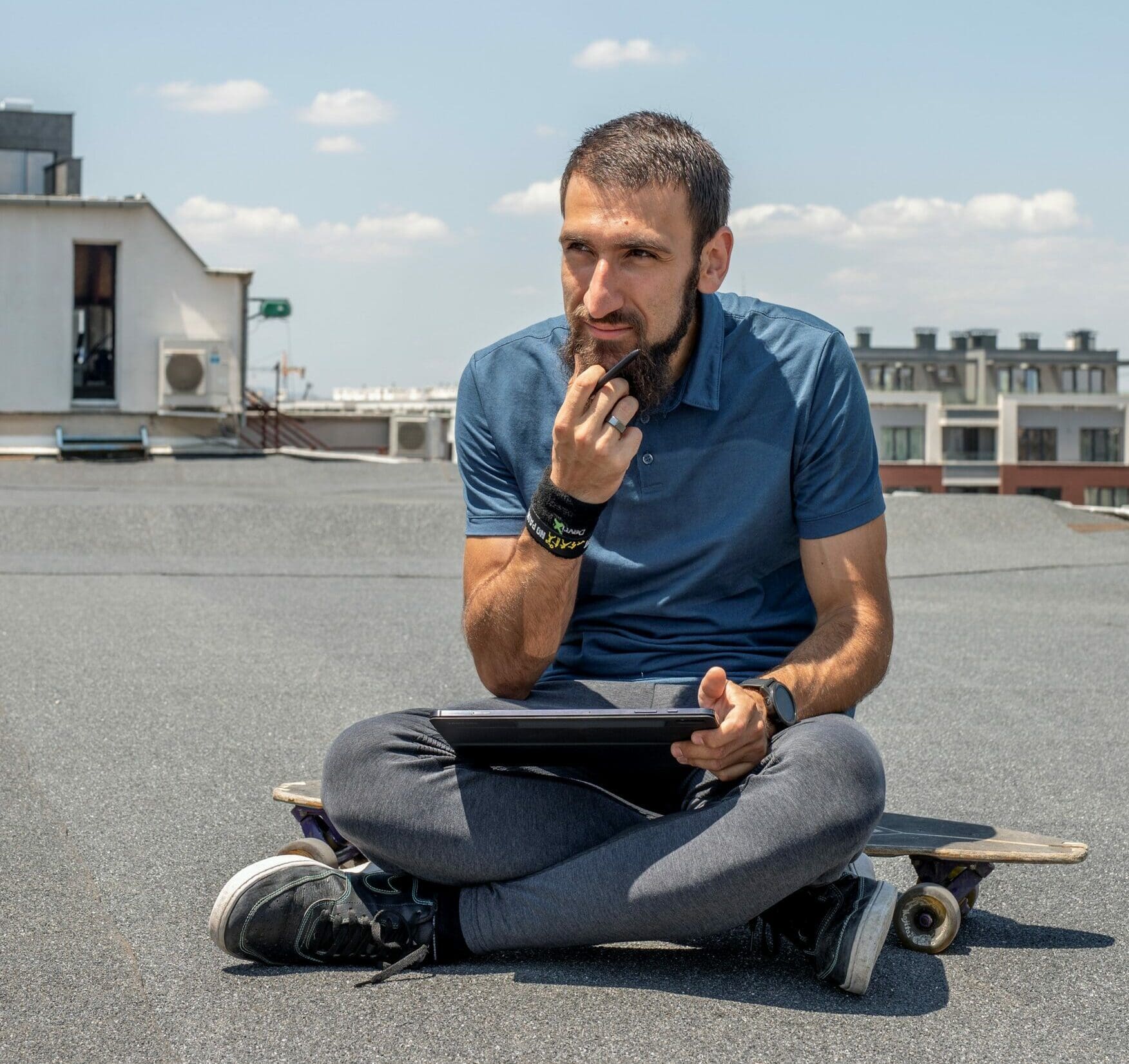 Tell us more about yourself and your journey so far as a successful entrepreneur and business advisor?
M: An early adopter in the digital realm, I built my first website back in 1999. I took the path of software engineering and spent years in enterprise development – from telecoms to large multinational retail chains integrating ERPs and automating invoice processing with the compliance caveats of different countries worldwide.
I co-founded a startup that crossed 7 figures in revenue 3 years in, and launched a digital agency ranking among the top 20 WordPress providers, serving SMEs, multinational brands, affiliate publishers, and Amazon sellers. Our in-depth consultancy model evolved into a separate advisory business (coaching over 400 businesses), including a number of vendors in the e-commerce space.
While I wear multiple hats now – and keep investing in pre-seed and seed rounds across Europe and North America – I'm extremely excited about Rush.app and the opportunity to scale our current portfolio of 2,700+ stores – and triple that in the coming months.
What does the Rush.app company do and as the new CEO and a successful entrepreneur/business growth strategist, what should we expect from you at Rush.app?
M: I'm fortunate to build on top of a stable foundation and a wonderful product. My strength lies in building efficient operational workflows, isolating strategic KPIs we need to pursue, and focusing our efforts in the right direction. My network of existing brands and e-commerce publishers, FBA aggregators, digital agencies, PPC and CRO consultants is an indispensable asset I'm happy to provide to our blue chip clients aiming to grow 30 to 100% over the coming year.
Could you give us more insight into the e-commerce automation market, why there is a demand for more e-commerce automation and what trends to lookout for?
M: Successful e-commerce stores are a mix of stellar product, great positioning, healthy margins, and efficient workflows. Tech solutions are multiipurpose and designed to cater for the general brand or a traditional dropshipper. Once a store elevates above the average, they have to deal with fine tuning the system, optimize customer support time, retain operational velocity, and protect their business reputation at all costs.

With tens of thousands of stores launching every single day, competition is fierce. Optimizing 1% of internal processes or increasing conversions can fuel the business with a safety net or provide the competitive edge to combat cheaper knockoffs or smaller, more agile shops targeting the same audience. 
A little more overview of post-purchase automation for e-commerce platforms will help us understand this innovation, what does it entail and what were the challenges before Rush.app?
M: Let me put it this way: 93 to 96% of all customers track the status of their order. 37% look up their package on a daily basis.

OptimoRoute reports that 59.3% of survey respondents clearly state that real-time order tracking has a significant impact on brand loyalty and future transactions with the same store.

Shopify stores using Rush.app can tap into our real-time tracking for 1,700+ carriers worldwide – even for international shipments passing through multiple carriers at a time.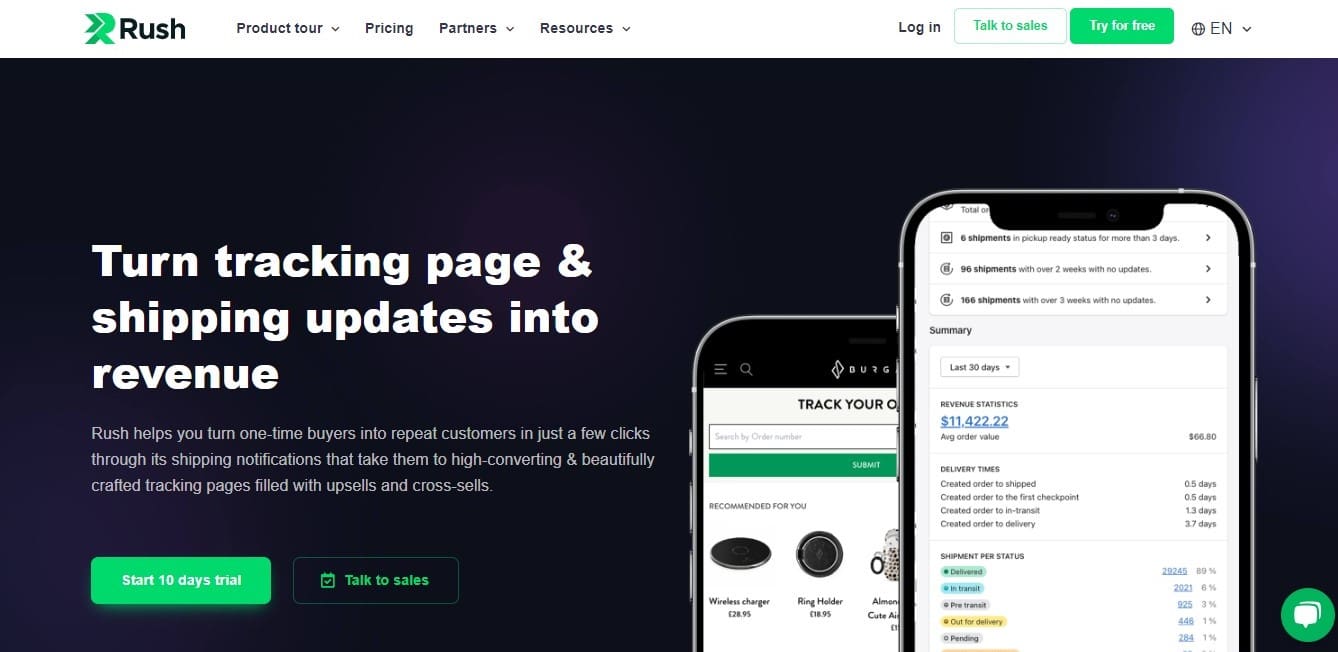 Rush.app helps e-commerce platforms turn one-time buyers into repeat customers, by turning tracking page & shipping updates into revenue. Could you give us a product walkthrough of the Rush.app app and how this works?
M: In addition to improved brand loyalty, Rush.app enables a recommended products widget straight inside the order tracking page. This yields a boost of 2% to 7% of additional revenue generated for stores thanks to upsells and extra purchases once the initial trust factor is established.
The product is self-served – once Rush.app is installed, Shopify owners can connect the right order tracking page and run with it. To simplify the process, our customer success team is always happy to configure the pages further – and even integrate automated email workflows for our high-tier accounts. 
In what ways does Rush.app tailor its services to meet the needs of different types of e-commerce brands to successfully help them prepare for Prime Day and the upcoming shopping season?
M: While Prime Day is traditionally branded as an Amazon event, the majority of Amazon sellers run their own operations as well. Which is why we've seen an overwhelming number of store owners running Prime Day campaigns on their store. With growing customer bases, email automation, discounted products, and targeted bundles will result in a rewarding month of July prior to the longer shopping season later in the year.
Moreover, the influx of purchases has an impact on order deliveries. While delays are expected, keeping a close eye on orders simplifies the process and protects the brand integrity at all times.
How does Rush.app ensure that it stays updated with emerging trends and technologies within the rapidly evolving e-commerce industry and how will using Rush.app benefit an online shopping business even after the peak shopping season?
M: Our team aggregates data from thousands of stores, relies on a board of advisors and investors, and iterates continuously toward a more stable and better converting product. We are the only order tracking app compatible with the native OS2 Shopify experience and blending with the editing process and look and feel of Shopify stores. The longer Rush.app is in use, the higher the net promoter score for new shoppers, which in turn amplifies exposure and new customer acquisition for our stores.
What is the market response so far to Rush.app products and advancements, are there any use cases, success stories or testimonials you would like to share with us?
M: Absolutely! We consistently maintain 4.9 out of 5 stars rating on the app store, with happy reviews flowing into the system several times a week. Our integration with Primal Harvest brought in $166,000 in annual revenue for the business with 2,075% ROI. Roma Designer Jewelry added an extra $50,000 in GMV, and Brazen Boutique reported 3,200% ROI using Rush.app.
This is just a small selection of wonderful brands we partner up with – and I'm so thrilled about some of the new stores we onboarded this week!
What are you currently working on and what is next on your roadmap, any available opportunities for investors or partnerships at Rush.app?
M: Rush.app is implementing innovative enhancements to generate additional revenue and retain clients further, integrating SMS functionality and collaborating with strategic partners like Printify. Different segments can enhance customer engagement and expand the company's offerings.
We have several partnership programs lined up in Q3 around mutual case studies within our networking community, industry reports, e-commerce whitepapers, and more.
From your wealth of experience, what advice would you give anyone starting an e-commerce business today, do you have more tips for our readers on post-purchase automation?
M: To start an e-commerce business, it is crucial to find a profitable niche with limited competition. Build a user-friendly website with high-quality product imagery and compelling descriptions. Implement secure payment gateways and focus on exceptional customer service. Develop a robust marketing strategy using various channels to reach your target audience.
For post-purchase automation, send automated order confirmation and tracking emails to keep customers informed. Personalize follow-up emails to express gratitude, request feedback, and offer assistance or discounts. Use automation to recommend related products based on purchase history and automate review requests to gather feedback. Implement loyalty programs and incentives for repeat customers. Lastly, utilize automation for abandoned cart recovery to encourage purchase completion.
Visit the website https://web.rush.app/ for more information.