You can trade different world currencies through foreign exchange brokerage accounts where you buy or sell currency pairs that depend on economic developments across the world. The foreign exchange market operates 24 hours for six days a week, launching on Sunday afternoon in the United States and closing on the close of business Friday afternoon. Foreign exchange accounts for approximately 4 trillion dollars' worth of transactions every day.
A forex broker holds your funds in an account that adjusts its value by reacting to the losses and profits you make daily. They also manage any fees ranging from commissions to withdrawal requests and access to professional advice. The forex brokerage industry comes with several scams, with some of them hiding fee schedules in legal jargon deeply embedded into their website fine print. 
Because of this, you need to do your due diligence before opening an account with an online forex broker to avoid any unanticipated surprises. Here is an exhaustive guide on how to choose a reliable online forex broker.
How to Find a Reputable Online Forex Broker
Before you even start looking for an online forex broker, you should first understand the risks associated with forex trading, the type of investor you are, and what you want to achieve from forex trading. Every broker offers features that come with different pros and cons. There are many factors you need to consider before settling for any online broker, and we have highlighted some of them below.
1) Account Features
Every online forex broker offers different features that come with their account. When comparing forex brokerage accounts, you need to consider specific factors.
Leverage and margin are one of them. You can access leverage through your margin account depending on the forex broker and choose to work with. For instance, if you have a broker that offers a 70: 1 leverage, you can hold the position value of $70,000 if you have an account size of $1,000. You should note that leverage only works in your favor if you are in a winning position since it significantly improves the possibility for profits. It can, however, quickly destroy your forex trading account since it also increases the likelihood of losses.
Commission and spreads also influence your decision comparing forex brokerage account features. If you have a broker that charges a commission, they can take a specific amount of the spread. Forex brokers that do not charge commissions make profits through wider spreads. Take some time to understand how the broker makes profits and compare different propositions.
Also, look at the initial deposit. You can find many forex trading accounts with a small initial deposit. If your broker offers leverage, it can increase your buying power, so forex has become attractive to new investors and traders. 
Another account feature you need to look into is the ease of making deposits and withdrawals. Different brokers have different regulations when it comes to funding and withdrawing from your forex account. Always look for a broker that offers a convenient way to deposit money into your account and withdraw your profits.
2) Regulatory Compliance
Another essential factor you need to consider when selecting a forex broker is their reputation in the market. Ideally, any forex broker should be sufficiently regulated by some of the most reputable regulatory bodies. Take Exness, for instance. They are regulated by some of the most respected bodies, including the FCA, FSA, FSCA, FSC (Mauritius), FSC (BVI), and CySEC. An online forex broker can have one of the best websites or mobile applications, but it does not necessarily mean they have the correct licenses.
You can determine the licensing of a forex broker by checking out the "about us" section on their website. With so many security concerns surrounding deposits and the integrity of forex brokers, only stick to working with brokers that have the correct licenses.
3) Currency Pairs Available
Although there are many currencies you can trade in, only a few get the attention of forex traders, which is why they trade with more liquidity. Any forex broker should offer some of the essential currency pairs: EUR/USD, GBP/USD, USD/JPY, and USD/CHF. A broker could offer the most extensive selection of forex pairs, but they mean nothing if the broker does not provide the pair you want to trade in.
4) Customer Service
Forex trading is a 24-hour business. It, therefore, makes sense that the broker should offer 24-hour customer service. Also, consider how easily you can access a live person via phone call or live chat. To determine the kind of customer service a forex broker offers and the average wait times, you can make a quick call even before creating your account.
Also, look at some reviews to determine how the forex broker addresses concerns from their customers.
5) Trading Platform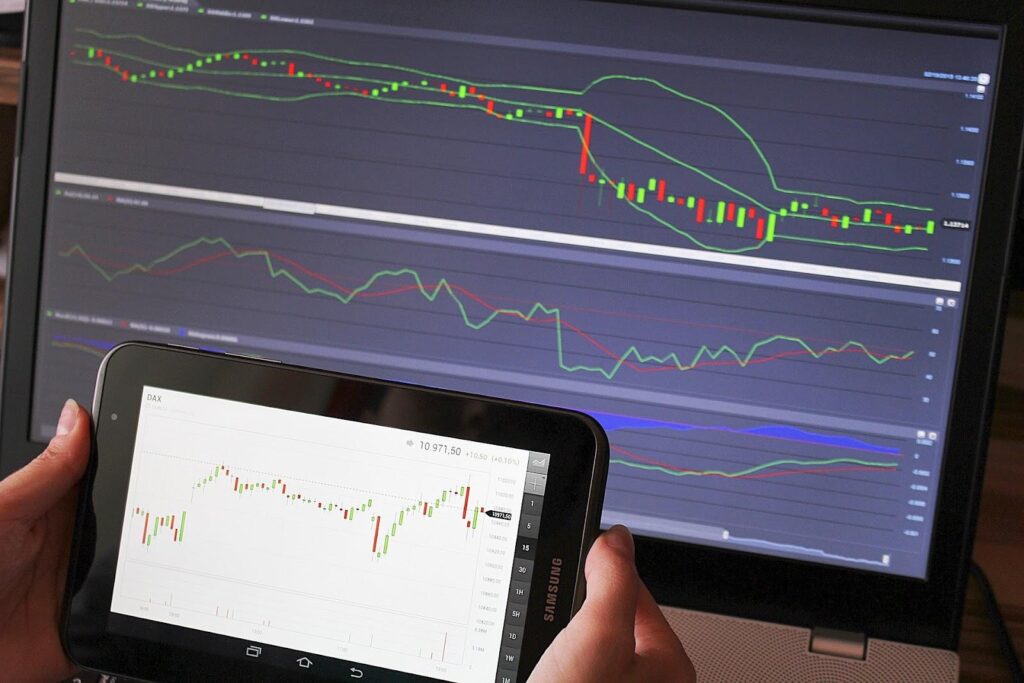 As a trader, a trading platform is your portal to the forex markets. Because of this, you should focus on finding a forex broker that offers a platform and trading software that comes with both fundamental and technical analysis tools. They should also allow you to quickly enter and exit a trade. 
A trading platform with a good design and easily accessible user interface has clear buy and sell options. It can also come with a panic button that allows you to close all open positions simultaneously. A poorly designed trading platform, on the other hand, can result in significant order entry errors, which can result in substantial financial losses. 
Other vital elements you need to look for in the forex brokerage platform include order entry types, available customization options, strategy builders, integrated trading alerts, backtesting features, and automated trading options. If the forex broker you want to get into business with offers a free demo account, use it as an opportunity to evaluate the trading platform before creating and funding a live account.
Having confidence in a forex brokerage makes it easier for you to analyze and develop effective forex strategies. You, therefore, need to consider several things before choosing a forex broker. Some of the key considerations include the account features they offer, regulatory compliance, available currency pairs, customer service, and the kind of trading platform they have. Finding the right forex brokerage can improve your chances of success in a highly volatile forex market.