As our mothers grow older, they may not put as much importance on their birthdays as they did when they were younger. But as their children, we still want to make sure that their special day is celebrated in a way that will make them feel loved and appreciated. One way to do this is through heartfelt birthday gifts for mom that will leave her smiling. Here are 10 ideas to consider as your birthday gift for mother.
Personalized Jewelry
Making the jewelry personalized with her name or initials can add a sentimental value that can make it extra special. You can also opt for a design unique to her tastes, such as her favorite gemstone, metal, or style.
Photo Album or Scrapbook
Adding personal touches like handwritten notes or stories about the memories in the photos can add an emotional connection to the gift. You can also make it more special by selecting a theme or color scheme that is meaningful to her.
Spa Gift Card
Consider choosing a spa or wellness center known for offering her favorite treatments or including a massage or facial that you know she will love. You can add extra touches like a plush bathrobe or her favorite scented candle to make the experience more luxurious.
Book Subscription
Tailoring the subscription to her interests can make it more personal and enjoyable. You can also include a personalized note with each delivery, sharing why you chose that particular book or how it made you think of her.
Handwritten Letter or Poem
A heartfelt letter or poem that expresses your love, gratitude, and appreciation towards your mom can be an exceptional and personal gift. Handwriting it on beautiful stationery or adding artistic elements can make it more meaningful.
Personalized Mug or Tea Set
Choosing a design that speaks to her interests, like her favorite animal or color, can make it more personalized. You can also add a special message or quote to make her smile whenever she uses it.
Dessert Delivery
Going the extra mile and choosing her favorite dessert or cake flavor can make it more memorable. You can also add decorations or customized messages to add a personal touch.
Digital Picture Frame
Choosing some of her favorite photos and arranging them thoughtfully and creatively can make the gift more special. You can also include background music or personalized messages in the pictures.
A Gardening Starter Kit
Including some seeds or plants she loves can make it more personalized. You can add extra touches, like a customized gardening apron or gloves with her name on them.
Family Cookbook
Adding some cherished family photos or personal stories about the recipes can make it one of the more meaningful gift ideas for women. You can also include handwritten notes or additional recipes that hold special memories for your family.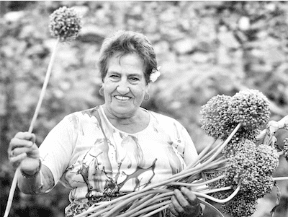 This list considered what mothers want, as revealed by a 2021 survey by OnePoll. Mothers with love for food, known as "Foodie moms," would appreciate edible gifts (29%) as well as a travel package or a gift card (27%).
On the other hand, "soccer moms," who are often athletic and frequently take their children to games and practices, are not hesitant to tell their families in advance what they want (96%). Homemade (31%) or practical household gifts (29%) are their preferred options.
Finally, "wine moms," who enjoy a glass of wine to unwind after a long day, would enjoy heartfelt homemade gifts (35%) or tasty treats (27%) and consider them in the "best gift for mom birthday" list.
General Tips
When choosing the perfect gift for your mom, it's important to keep in mind her personality, interests, and preferences.
Look for Clues
Pay attention to the things your mom talks about, the activities she enjoys, and the things she already owns. This can give you clues as to what she might appreciate as a gift.
Personalize It
A personalized gift can add an extra special touch that shows your mom how much you care. Adding her name, initials, or a meaningful date can make the gift feel more intimate.
Consider Experiences
Think about things you can give her that will create lasting memories, like a concert or show, a cooking class, or a weekend getaway.
Quality Over Quantity
Instead of buying several small gifts, consider investing in a single high-quality gift. Doing so can show your mom you value and recognize her worth.
Keep It Practical
Gifts that serve a practical purpose, like a new kitchen gadget or a heated blanket, can be appreciated by moms who prioritize functionality over extravagance.
Give the Gift of Time
A gift that involves spending time together can be priceless. Plan a special day where you can enjoy each other's company doing something you both love.
By keeping these general guidelines in mind, you can choose the perfect gift for your mom that shows your love and appreciation thoughtfully and meaningfully.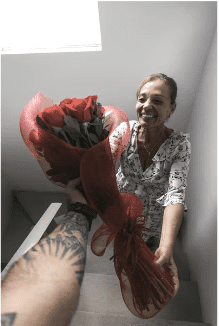 Conclusion:
In conclusion, many gift options are available to show your love and gratitude to your mom on her birthday or even your mother-in-law. In choosing a good birthday gift for mother in law or good birthday gifts for mom, think of her likes and hobbies, and add a touch of personalization to make it extra special. Whatever you choose, remember that the most important thing is to take some time to celebrate and cherish your relationship with your mom or mother-in-law.
Still unsure and need more top gift ideas? Visit Topgiftr today!