The Digital Age Has Brought About a Transformation Like No Other in History
It is no surprise when we look around us and see that that digital age is truly upon us. From leadership to management, all will have to realize the new approach it brings with it. The Digital Age brings with itself a transformation in the world of business and management. 
The information technology revolution led to the automation of many jobs. Though this led to jobs being redundant, the workers still had an opportunity to upgrade and enhance their skills. They then learned how to use the technology to optimize their productivity and hence could find new avenues for work. The emergence of Robotics and advanced digitalization is soon set to be the future in the world of business. Robots in the future can radically replace all or nearly all workforce in most occupations.
Business owners and managers now need to change their approach towards work and management and embrace this change. Failure to do so will lead to widespread job losses and upheaval of the social system.
Understand the Concepts That Digital Age Brings With It
With the digital age prevalent today, all businesses must change how they think and interact with partners, suppliers, and customers. Even the communication channel within the business has to change. Customer expectations have raised their standards now. Companies need to make sure that the gap between what those customers' expectations are and what the companies can deliver doesn't get too wide. The faster they close the gap completely, the lesser is their entire business at the risk of failing.
If the competitors utilize digital strategies before the rest, they will be able to work more effectively and efficiently. To be able to keep up your company's very existence you have to re-do how you operate and structure your business. As a business owner or manager, you must know how to create a business environment today that interlinks and connects the customers, processes, technology, and creates maximum value and minimal waste. Note what are the barriers that are creating an obstacle between your product and your potential customers and how technology can come into play to overcome them.
How Much Digital Change Is Required for This Transformation
By knowing and understanding your management and business better you will be able to identify whether your business needs to take on a course towards digital strategy or transformation. They are two different concepts altogether and are misused pretty often. To begin with, let us get the answer to a question like what is digital transformation? A digital strategy is made to focus on making use of digital technologies to efficiently serve a group of people involved in the business like customers, employees, partners, suppliers, and so on. 
This includes examples such as making use of digital channels to market your product or service to the customer or making your marketing strategies more effective using digital tools like social media monitoring, CRM, marketing automation, etc. 
Alternatively, digital transformation involves an intensive procedure by re-building the complete organizational chart of a business from the scratch. This can be done by utilizing and adding the latest innovative tools and technology like crowd computing, artificial intelligence, etc. You use these innovative methods to free the people who work for you from bureaucratic work and concentrate more on making the needed changes to overcome challenges that can enhance their productivity. 
You provide them with better leadership processes and knowledge management systems that are up-to-date with today's time. This provides the employees a chance to learn more and prosper in their career path than being left behind with brick and mortar methods. The final goal is to change from old and traditional methods of operating to more digitally empowered ways. 
Be Smart With Your Transformation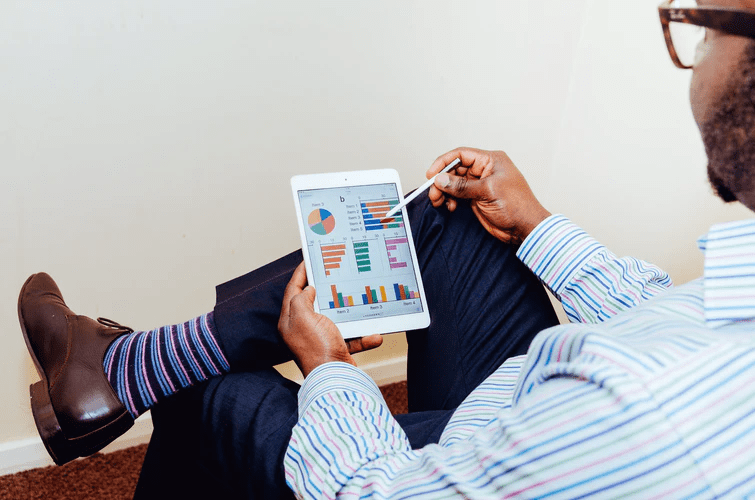 'Smart' in the technological and digital sense means to use technology for the benefit of prospering in your business. That doesn't mean that you simply jump into any technology that comes across your path. Determine which departments need to go digital-first and focus your efforts on those. Understand which investment will yield the fastest payback. You can develop and see the results of surveys to see which area needs immediate attention such as the customers, operations, marketing, etc. 
There is no set roadmap to guide you and therefore a personalized approach is needed. Research and take your time to find the right platforms, applications, and solutions that will fit best with the needs of your business.