Green Grey, an international mobile holding company, has announced the opening of its Cyprus office in September  of 2021. On Cyprus, the company will focus on publishing mobile projects and developing unique, cutting-edge  mobile technologies. 
Green Grey is known in the industry as a tech company that doesn't just create mobile games in its own studio and  publish products on the game market but also invests in promising mobile projects.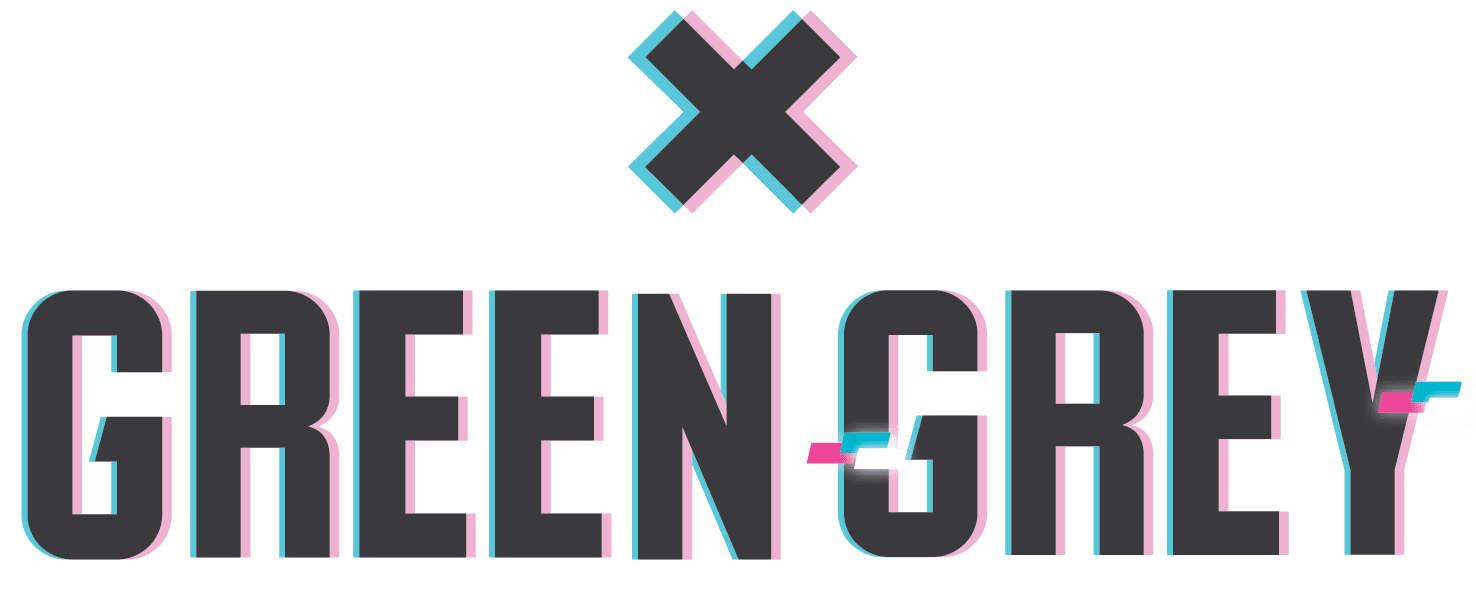 Green Grey's mission is to support the mobile industry worldwide.  
Green Grey's origin story is a curious one: it didn't get its start in the industry by developing and publishing games  but rather by developing its own technologies. The company has been working on its products since August of 2020.  Green Grey has since developed its own technology stack that has enabled the company to cultivate the  international mobile market. 
The task of creating and expanding the technology stack within the company falls to a team with a background in the  international advertisement business. Dima Morozov, the company founder, has been leading this team for 15 years,  creating advertising and tech products. 
Dima Morozov, Founder of Green Grey, says, 'Our publishing company created a technology stack that is rivalled only  by that of major corporations with access to tremendous resources, like My.Games and Scopely. We have been  developing and testing technologies that will enable international players to optimise their resources and cut down  on development time for a year now.'  
Green Grey's Martech stack comprises the Data Management Platform (DMP) and the Trading Desk. Both technologies  are interconnected, performing a singular function: improving efficiency and profitability. 
DMP (Data Management Platform) is a system that gathers, processes and stores depersonalised user data on those who download and use apps by Green Grey and our partners.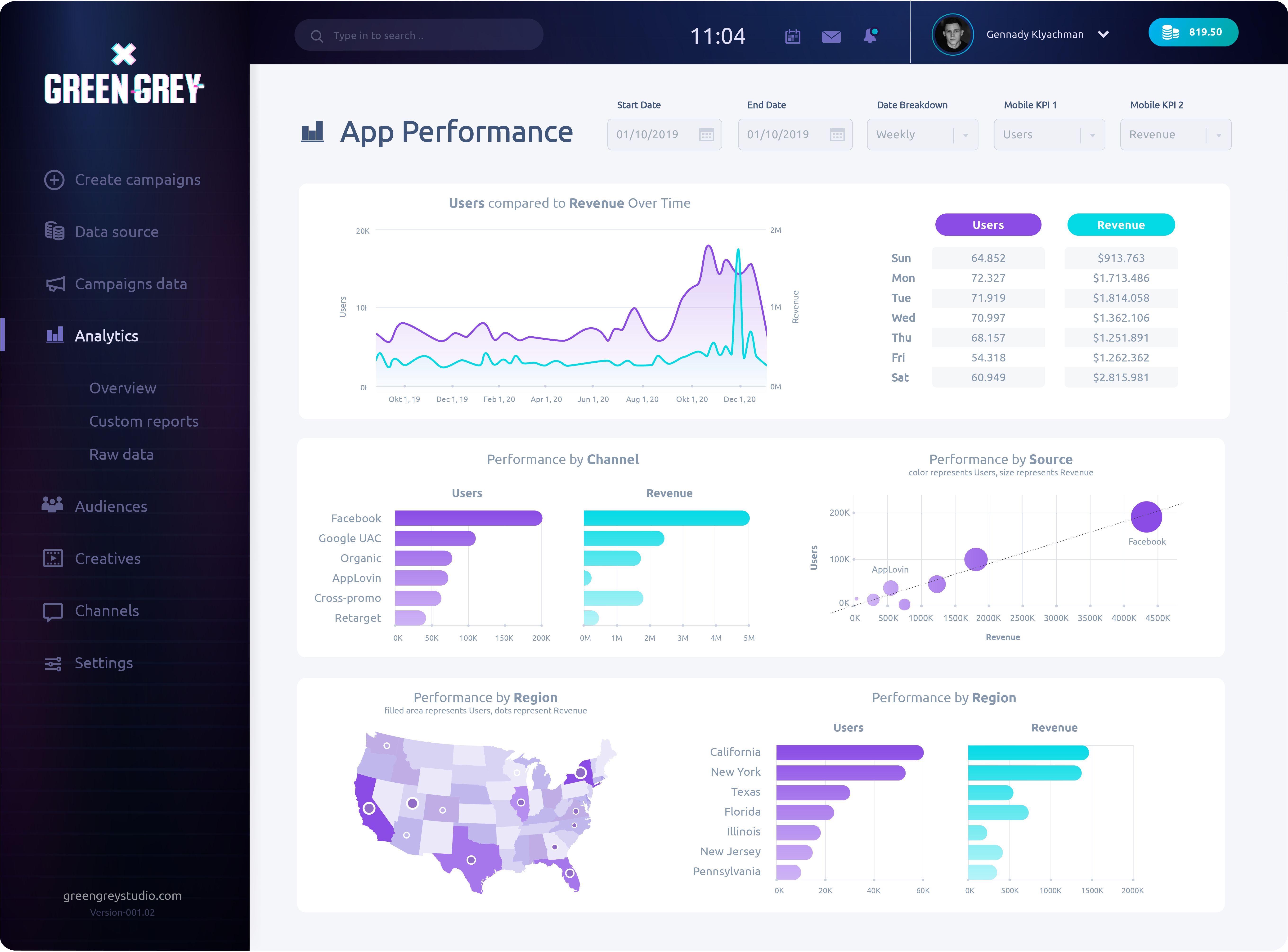 With DMP, we can: 
Gauge the effectiveness of specific advertisement channels by apps, audience cohorts and time intervals. 2. Compile user cohorts using any number of criteria for marketing analysis. 

Track financial results of each app separately and for the publisher as a whole. 

Notify of inflations happening within the apps. 

Construct predictive models of behavioural reactions to in-game purchase offers based on machine learning. 6. Track data flow across the apps to advance our own user studies.
Gennady Klyachman, CMO of Green Grey, says, 'Building marketing within mobile games without a proprietary  marketing stack is impossible in today's environment, and yet, some people keep on trying. In my opinion, the few  tools on the market right now—like AppsFlyer and ad platform tools—are far from perfect. They lack the necessary  depth for proper data processing. This is exactly why, for a publisher, it is absolutely critical to have a proprietary set  of technical tools that enable the publisher to improve the efficiency of traffic purchasing and processing.' 
Trading desk is an automated buying tool that integrates with Facebook, Google and a number of independent  Demand Side Platforms (DSPs). 
Trading Desk enables the user to purchase and analyse the traffic using a unified set of KPIs and adhere to a set  cross-frequency among the integrated traffic sources—all in a single window. 
The analytical module of Trading Desk is integrated with DMPs. This enables the programme to automatically optimise ad campaigns by reassigning the budget among traffic sources and audience cohorts based on effectiveness.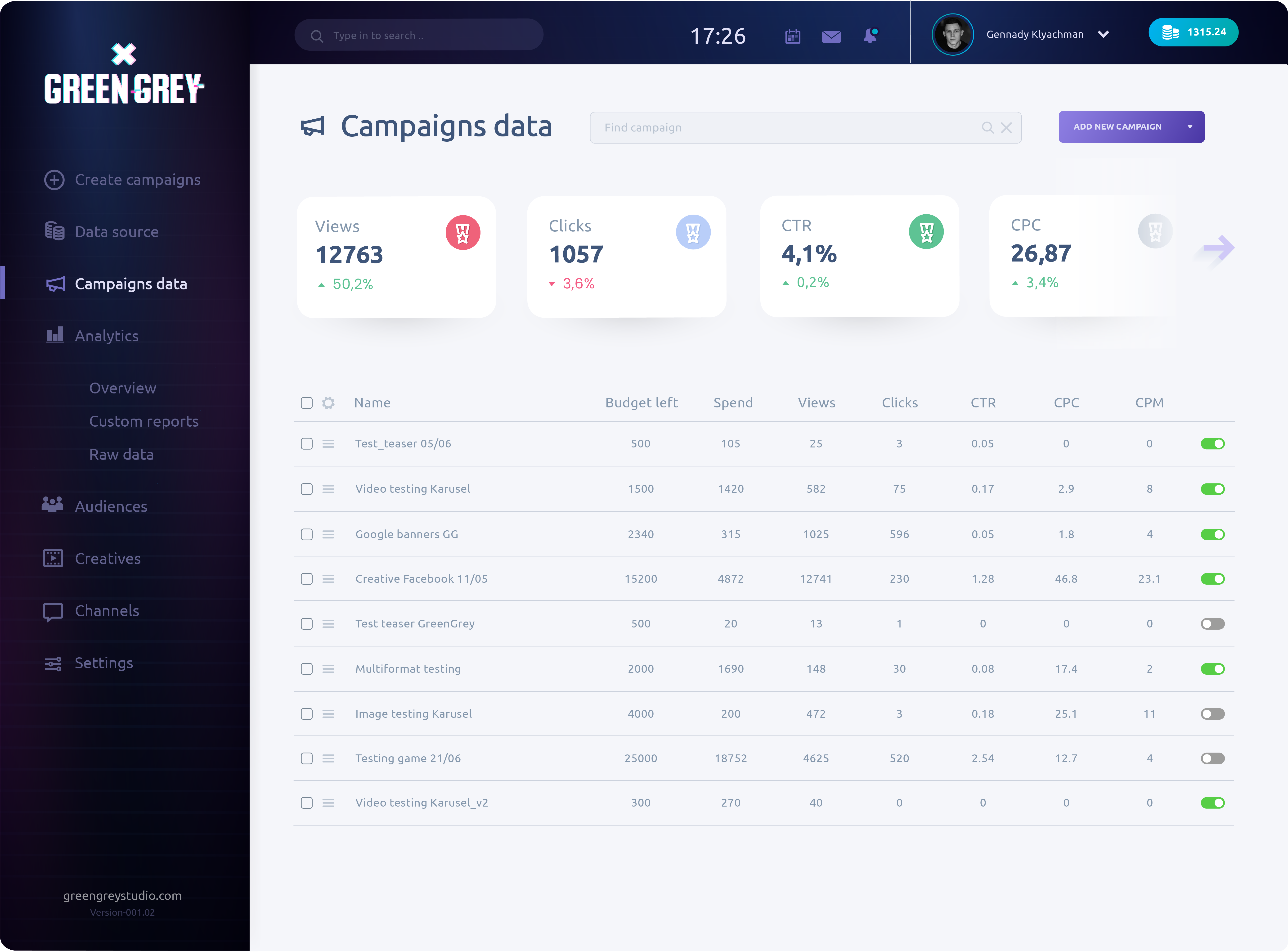 Gennady Klyachman, CMO of Green Grey, says, 'Our main goal is to buy quality traffic cheap. To achieve this goal, we  have to make our decisions quick and redistribute our budgets to favour the most effective channels. Another  important thing is understanding which creative materials will play best for which audience. To do that, we have to  thoroughly track metrics for each piece of creative content, and so on. There are no complete solutions on the market  that fit this bill. Which is why we will keep building and developing our own stack.' 
How systems interact within the stack: 
DMP analyses the purchased traffic and incoming user behaviour in live mode. It enables us to fairly evaluate  the efficiency of each traffic source by audience cohort.  

Efficiency data is forwarded to the Trading Desk bidder that manages the budgets and bets on how to  optimise the volumes and values of the traffic purchased.  

Once we have optimised the values and volumes of the traffic purchased across all sources, the analytical  cycle is started anew.  
The compiling of audience cohorts for traffic purchasing is initially done in DMP, which has access to the 1st party  volume of 600+ million users. Using behavioural triggers and patterns, Green Grey's data engineers create audience  cohorts based on marketing hypotheses.  
The resulting audience cohorts are uploaded to Trading Desk, which is capable of large-scale automatic testing and  learning, which eliminates all but the most effective channels and audiences. 
The channels and audiences selected this way are expanded using extension algorithms that search for audiences  with similar characteristics and behavioural patterns (look-alikes), which draws in even more quality traffic.
This method has been developed based on joint use of analytical and buying tools. It increases the incoming flow of  audiences, which in turn enhances the ML algorithms that study it. This method allows us to improve the quality of  the traffic we purchase every day in online mode. 
Dima Morozov, Founder of Green Grey, says, 'Once this technology stack is complete, all the integrations are set up  within it, and the user-friendliness and visual intuitiveness are up to snuff, we can proceed to the next stage. 
We want to make our service available not only for our own use but for our partners as well: it should be easy to use  and native for users of any level. Integrations should be easy and not take up too much of the developers' time. The  entire system will become a convenient package more like a full-fledged SaaS product than an in-house instrument.  
This will enable our partners to use our tools for data analysis and traffic processing. We are not ruling out the  possibility of a global rollout either: perhaps one day we will be able to give every business on the planet an  opportunity to benefit from our services and developments.'
For more information, visit the website: GreenGreyStudio.com