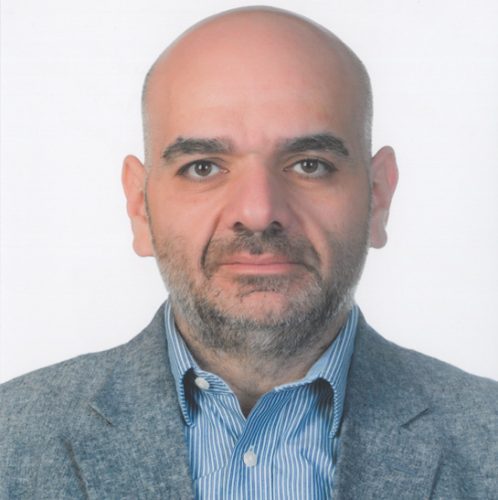 With the first blockchain-enabled multi-token crypto wallet, loyalty reward points clearinghouse, and travel club on the blockchain, Gozo is providing greater efficiency, liquidity and travel savings to consumers. Gozo's Co-Creator, Roy Labban will be sharing the Gozo project with us and the opportunities available in this interview.
1) Please tell us your name and about yourself?
I am Roy Labban, a computer scientist focused on computer simulation, artificial intelligence, and more recently blockchain, and currently, the co-creator of Gozo.
For most of my career, I've focused on the development and implementation of enterprise database and simulation/AI software systems. This work has largely stemmed from my research and studies, originally at the American University of Beirut and more recently the University of Alberta where I earned my PhD.
I mention my education because they are core to my career — and my passion for higher education to empower the next generation of change makers.
In addition to Gozo, I recently founded the FullStack Academy, a coding boot camp with a focus on artificial intelligence and blockchain. I continue as a university instructor in AI and computer simulation courses, and an advisory board member for several computer science programs.
All these experiences — which includes living and studying across multiple continents and more than 300 international trips — have not only given me a sense of being a 'citizen of the world,' but are a major influence on my partner and I creating GOZO.

2) What is Gozo and what are the major services provided on the Gozo platform?
Let's start by turning this around — and ask your audience, particularly travelers: "How many different hotel rewards or frequent flier programs do you belong to?" These are huge drivers of business for the industry.  Still — and this was quite shocking to me — about $360 billion worth of loyalty rewards points go unredeemed each year. EVERY year.
Gozo will turn that around, helping consumers maximize the value of their loyalty rewards program with an industry-first blockchain-enabled multi-token crypto wallet, loyalty rewards points clearinghouse, and travel club, all in one.
Basically, we will help consumers bring together all of their loyalty rewards programs (hotels, airlines, even credit cards) into one easy to use platform, so they can aggregate, track, store, exchange, and cash-in loyalty rewards points. Users can exchange their points among loyalty rewards partners (hotels, airlines, credit cards) or for Gozo tokens, which can be swapped for other crypto tokens or fiat money.
Other Gozo benefits include access to discounted travel products and services, and access to airport lounges, travel insurance, and global concierge services.
3) Could you tell us more about your multi-token crypto wallet and how it works?
With Gozo, consumers can track off-blockchain loyalty reward programs like their hotel and airline rewards, alongside on-blockchain tokens like Ethereum, Bitcoin, and 100+ other cryptocurrencies.
Gozo wallet holders will be able to aggregate, track, store, exchange, and liquify their off-chain loyalty rewards points and on-chain crypto assets directly from within the wallet, leveraging Stellar's built-in decentralized exchange feature. Users can, directly from within the Gozo wallet, exchange loyalty rewards points amongst themselves, convert loyalty rewards points to Gozo tokens, and exchange Gozo tokens to any other crypto token or fiat.
4) What is Cryptocurrency liquidity, why is this so important to the crypto market and how will Gozo create more liquidity?
Cryptocurrency liquidity is the ability and speed by which you can buy, sell, or exchange said cryptocurrency. In other words, how fast can you turn this crypto asset into "cash"? Is it relatively easy to do so? Will it cost me too much to exchange those crypto assets? And, very important, will this exchange affect the crypto asset's price?
Increased liquidity means there are more investors and traders on the market who are interested in this crypto asset and readily willing to buy it. Liquidity will give more stability to the crypto asset's market presence and less price fluctuations. Increased liquidity of a crypto asset is likely to make it more interesting as a medium of exchange.
5) What is the benefit of the Gozo tokenized loyalty reward and how does it work?
Tokenizing loyalty rewards points for the consumer addresses a major pain point. Most loyalty rewards program members suffer from unrealized value due to expired points, not knowing how many and where their points are, and not reaching required thresholds to redeem their points. By converting loyalty rewards points to Gozo tokens, users will essentially be holding a fungible, non-expiring, liquid crypto token they can exchange for other crypto tokens, cash, or for wholesale priced travel on the Gozo platform.
Additionally, as a tokenized loyalty rewards platform, travel providers will also reap the benefits of Gozo's blockchain platform. Businesses can customize the Gozo tokenized reward platform to fit their loyalty reward plan for their customers, providing the business with greater network efficiency, consumer transparency, and ultimately overall cost savings and reduced financial liability.
6) How does your travel savings work, do you have any target markets or clients?
Gozo has partnered with one of the largest global travel aggregators on the market. Gozo wallet holders can join the Gozo Plus travel club with a monthly or annual fee in Gozo tokens, or equivalent in fiat. Gozo Plus members earn additional Gozo tokens for all their travel purchases on Gozo Plus booking engine, and also monthly per their membership tier.
Post initial coin offering (ICO), Gozo will launch the wallet and platform, and will target the global consumer loyalty rewards and travel market. Travelers everywhere will be able to download our Gozo wallet and get started.
Businesses offering, or considering offering, loyalty rewards programs will benefit from adopting and customizing the Gozo platform to utilize the Gozo token (or a customization of it) as their loyalty reward platform of choice for their customers.
7) We will like to know more about the Gozo token, how it works and how we can invest?
Gozo is planning an ICO in Q4 of 2018. Interested investors can visit Gozo.io for more information. Our whitepaper is comprehensive and describes the various parts of the Gozo platform and the role and functionality of the Gozo token.
8) Do you have any major investors or partners you will like to share with us?
From the start, we made sure to secure a partnership with one of the largest travel aggregators. This has enabled Gozo to have a solid stance in the travel industry allowing it to offer Gozo platform members wholesale priced travel products and services and free access to travel benefits such as VIP lounge access, travel insurance, med-evac jets, concierge services, etc.
9) The success of every blockchain project is in the brains behind it, please tell us more about your team and advisors?
Myself and my partner and Gozo co-creator, Ziad Sawyer Nassar, are the core team at Gozo. I come from a tech-heavy background having spent the last 25 years leading the development and implementation of complex database, computer simulation, and artificial intelligence software systems. Ziad has worked with more than a hundred start-ups and Fortune 1000 brands building several (loyalty reward) platforms and apps that have reached hundreds of thousands of registrations per month, has served more than 20 billion ads, and managed more than 15 million social media fans over his 20 year career. We complement each other well as a team.
We have recruited more than 15 very top advisors who fill in "gaps" for us and are truly engaged. They bring in extensive know-how in various domains including the travel and loyalty rewards industry, marketing, compliance, regulatory, and other relevant expertise.
10) Conscious of all the cyber threats and risks facing the crypto market, why should we trust the Gozo Wallet and project?
Recently, there was a hack that was in the news where hackers were able to take over multiple loyalty reward program user accounts and steal user loyalty points and use them to book/sell travel. With Gozo on the blockchain this becomes much less likely to happen. Transactions and balances are traceable and immutable, and loyalty points converted to GOZO are now crypto tokens held in private secured wallets (not on exchanges).  
Visit the Gozo website for more updates: https://gozo.io/.