Google Link Removal: What You Need to Know
There is a large amount of data on the internet, and hundreds of thousands of websites have different sets of content stored on them. Google is the most popular internet search engine, being used by 92.24 percent of internet users to search for content and articles of interest. There is no guarantee that the content is authentic, outdated, or negative. Google allows the removal of such content from its Search Results. Bizdify discusses different methods used for Google link removal and their implications below.
The Google Link Removal Process
The process of removing links from Google searches depends on the content and the website owner. It won't take you days to delete stuff from your own website. Simply delete it, add "noindex" to the robots' meta tags, or disable indexing in the robots.txt file to stop indexing it. However, removing content from another website may take some time.
Fortunately, there are a number of tactics that can be implemented for online content removal, reputation management, SEO, and/or digital branding.
For those companies and individuals who have had the unfortunate experience of finding their online reputation destroyed by negative articles, bad reviews, internet posts or defamatory comments that appear on the very first page of search results below are the most common methods you can follow.
Direct Communication
Most of the time, the link removal process takes just over a week, but sometimes the Google link removal timeline can spread over a few months. Direct communication with the webmaster is the most efficient technique to have negative content taken down online. Just so you know, you need a legitimate justification for reaching out to the webmaster.
Once you've found the webmaster, get in touch with them via email, social media, or the "contact us" form on their website. It is important that you inform them in a polite and clear manner that the content is inappropriate and/or defamatory and that you intend to file a lawsuit if it is not deleted.
The harmful content is deleted, not only from Google search results, but also from any other online locations where it might appear, such as other search engines and social media platforms, even though this rarely works.
Reverse SEO
Your attempts to remove bad content from Google searches may occasionally be ineffective, leaving you with no choice but to go for search engine suppression, often known as "reverse SEO." When done correctly, this is equally as effective as completely removing the information. By producing and marketing additional high-quality material that outranks unfavourable search results and ranks on Google's first page, the strategy aims to bury the negative information and project a positive image of your brand.
Google Support
You may need to reach out to Google Support and request that they wipe out that link or content you want removed with a valid justification you have. Most likely, Google will automatically remove certain links due to spam, poor trust, copyright breaches, breaking other laws, etc. However, this is mostly something I think you cannot signal or control.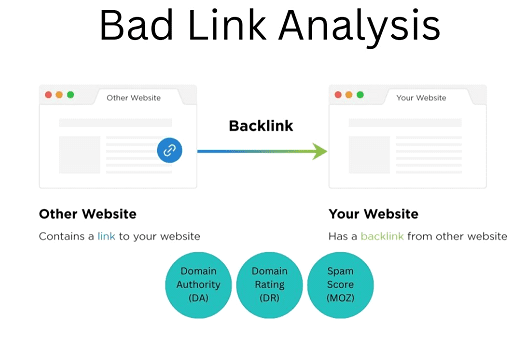 Conclusion
Remember that if you don't truly delete URLs from Google search, redirect them, or password-protect them, they will ultimately resurface like useless pennies, regardless of what you do in the Search Console.
It is best to hire reputation management specialists like Bizdify with the experience necessary to protect your brand's reputation because this procedure can be time-consuming and expensive with little to no room for trial and error.
Contact our staff at Bizdify right away to get the bad Google links removed in order to prevent such happenings.