Organizations with fewer than 500 workers are considered small businesses. Incredibly, 99.7 percent of all companies that employ people are small businesses. In addition, it is believed that small businesses have been responsible for the creation of 64 percent of all new jobs in the United States since 1995. Millions of Americans would be unemployed if it weren't for small businesses in all sectors. This is not different for the other part of the world. SMBs are the main generators of global economics.
Monthly, Corporate Vision is released on digital platforms with the goal of providing insightful features from the entire global corporate world. Launched with the goal of enhancing all areas of business operations, the initial emphasis is on bringing attention to recent developments in the fields of human resources, marketing, coaching, and staffing. Put another way, Corporate Vision seeks to highlight the people who act as gatekeepers to superior business practices. Those who contribute to a more efficient and effective working world through their own ingenuity and expertise.
Corporate Vision was created by AI Global Media to pay tribute to the countless companies around the world that, day in and day out, work to improve themselves. Company profiles on AI Global Media highlight organizations that have innovated, expanded, and succeeded despite severe odds. After all, adaptability and foresight are essential to success.
Corporate Vision continues to be an essential read for those interested in keeping abreast of the latest developments in the business world, thanks to its targeted global circulation of more than 82,000 business leaders and experts. Success in the future can be achieved with the help of our monthly magazine, which serves as both a guide and a networking tool.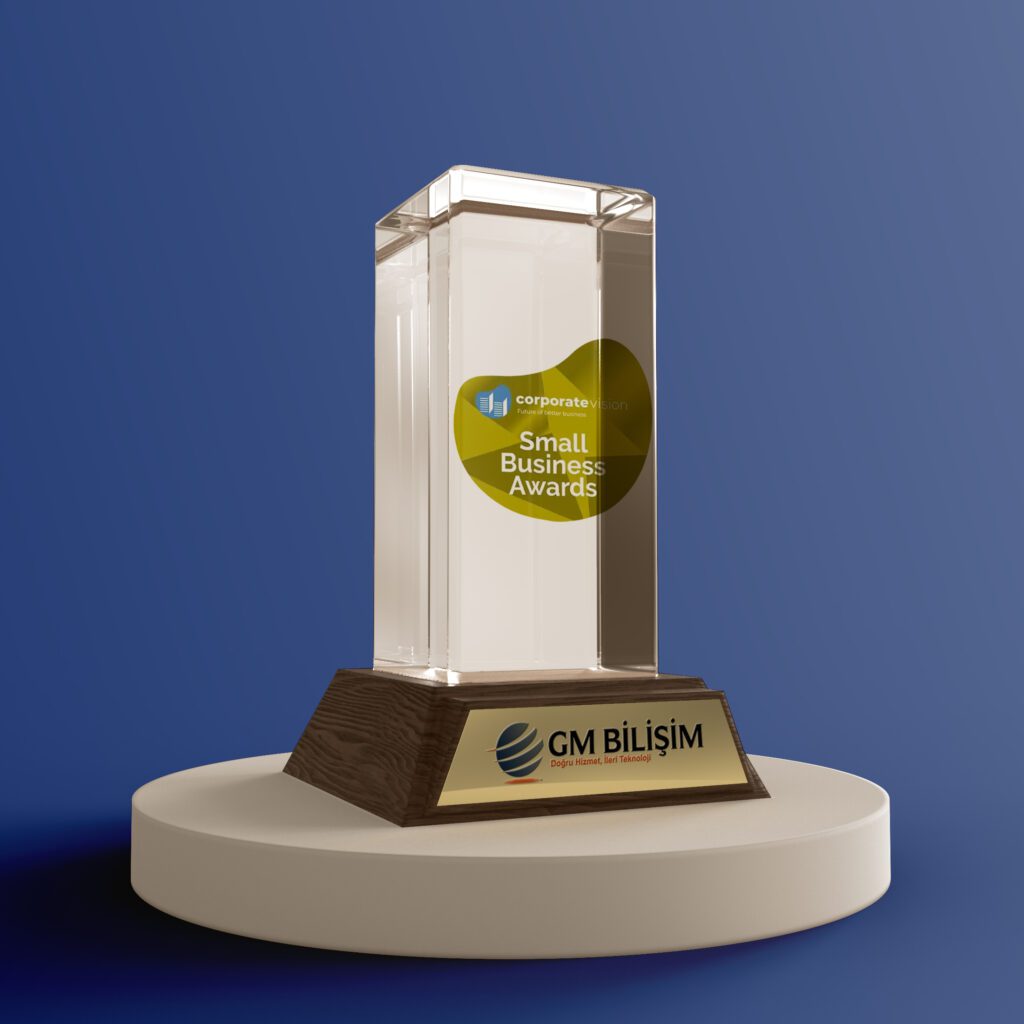 The GM Informatics Joint Stock Company, a recent grantee, has arrived here. The "Best ICT Managed Services & IT System Provider – Turkey" award was given to GM, a global leader in Blockchain technology, by Corporate Vision, AI Global Media.
GM Informatics offers comprehensive IT management based on best practices. More than that, GM creates a portal for IT support that is unparalleled and embedded with metrics from the blockchain empowered by web3 technologies. GM, the visionary leader in Turkey's IT Managed Services industry, will debut its beta website, gmdestek.com, in the coming months.
Through a marketplace model and tokenization-enabled portal, gmdestek.com aims to industrialize IT remote-managed services for millions of small and medium-sized businesses across Turkey.
GM Informatics JSC, as the first tokenized IT Managed Service Provider (MSP) also enables trading of their token GMCoin on multiple crypto asset stock exchanges. GMCoin is used as a utility token in IT Service portals for the company and in the market for more than a year.
Company CEO, Mehmet Ali Demirci is proud the get the second award in a year after Dubai, UAE's debut on March 2022 at the Internet 2.0 Conference. Beginning of the year GM Informatics JSC was awarded "Best Company Internet 2.0" and the CEO of the company Demirci was also awarded "Outstanding Global Leader".
Important Links: