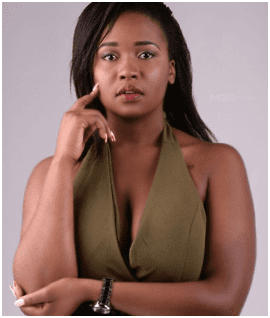 Resilient, hardworking, self driven, ambitious and intelligent are the words to describe this young Business Woman.
Born African, Gina also known as Gina Tigere or @thatafricangold was one child with big dreams, but did not have an easy life growing up.
She took it upon herself to eradicate poverty in her family, at age 16 she went from cleaning toilets to washing dishes, and doing several household jobs from one house to the other just so she could fend for herself and ensure she continued her studies.
Gina had an interest in computers and everything digital, she was so eager to pay for her studies at the Cambridge Home School in Fish Hoek, Cape Town where she studied IT.
To ensure she finished her studies, Gina went from cleaning houses to working in a local fish and chips store, to selling clothes, perfumes and started building websites. She had to work twice as hard to double her income.
Years went by and she kept working towards her goal, at age 21, Gina  lost her mom to suicide .
Her mother  was her backbone and full supporter , she was her reason behind her drive to succeed.
Gina had to find courage to move past this phase of her life in order to keep going.
And just after matric, she started applying for internships, her website designing experience landed her an internship at ROI MEDIA which is now called ROI DIGITAL.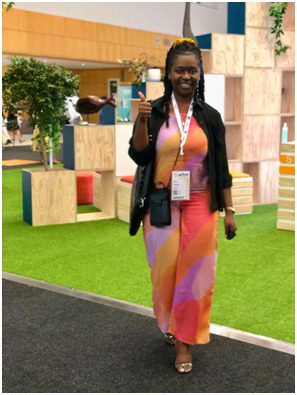 Gina started making progress in her career, in 6 months she had learnt SEO and how the search engine works, then the next year and half she worked as an assistant to the CEO Allen Jaffe and General Manager Julie-Anne Walsh who is now the CMO of Takealot.com .
After years working with these powerhouse, she learnt a lot about running a business, marketing, great communication skills and understanding the values and ethics to be successful.
2 years passed and Gina went on to work with the now payment giants, ozow.com  for 12 months.
She had the most  eye opening experiences, she learnt how to manage client accounts , business acquisitions, social media marketing and the secret ingredient to being successful.
After working in the corporate world , Gina created her own agency, called 'Be Digital' with the motto "Become Digitally involved this instant " .
With wanting to make her agency grow to the potential she envisioned it to be, Gina was faced with the reality that most young African females face in the business industry.
Despite the experience she had, Gina kept going. She had to put her business on hold and started doing auditions, where she was able to get herself a commercial gig from one of the largest telecommunication companies in Nigeria, Globacom.
T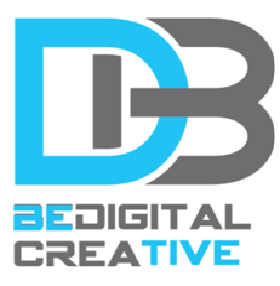 his marked the beginning of her journey in film and Tv production. She later then decided to focus on her agency and started building slowly day by day.
While working on her brand, Gina became a digital partner with the African Rising International Film Festival – ARIFF and went on to create her own high ticket boutique agency.
With all the challenges she faced and how she pulled through, this woman deserves to be celebrated, or at least recognized.
Her journey in the digital marketing industry had her path crossed with Maiquel Tavares who is the founder and CEO of Ojimah . A travel tech solution that's about to change the travel industry as we know it.
Now Gina currently holds the position as Director of Business Development which involves new prospects acquisition as well as digital marketing advisory.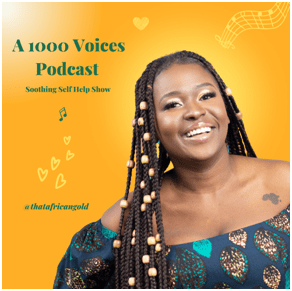 She also started a self – help podcast called  A 1000 Voices Podcast. Her podcast is a leading show that talks about oneself, self love, self care, self healing, self development and so much more.
Gina's life experience is one that relates to a majority of people, the first 42 episodes of her podcast shares her life experience, how she overcame challenges to get to where she is today  and some lessons she learnt during her journey.
The rest episodes are with prominent people all over the world who have attained various levels of success.
Gina's goal is to use her story to help individuals overcome the challenges they face in all aspects of life.
You may listen to the podcast via this link:
https://podcasts.apple.com/us/podcast/a-1000-voices/id1573668804