Generative AI is a watershed moment, similar to handheld calculators in the mid-70's or the internet in the mid-90's. Technological booms throughout moments of history inspired similar reactions to ours now with generative AI: a mix of excitement and fear knowing it's here to stay. Since OpenAI's release of ChatGPT in November 2022, generative AI has penetrated almost every industry – banking, high tech, life sciences, marketing and advertising – the list goes on. One Hubspot study found that almost 70% of marketers who use AI can create content faster and 50% believe it ultimately makes their content better. The reality is, AI can help evolve workflows and innovate processes. Strong marketers will work to embrace its power to enhance overall marketing goals and strategy. Here's how we're embracing the creative revolution at Red Door Interactive.
Leveling Up Through Automation
We believe AI isn't about replacing employees and workstreams, but creating more space for creativity and automating parts of the work that minimize that. 
Have writer's block or stuck on an email? ChatGPT can be your best friend and help you get into the workflow when your brain isn't functioning at optimal performance. Junior to mid-level employees can use generative AI to punch above their weight, too. McKinsey found that current generative AI and other technologies have the potential to automate work activities that absorb 60 to 70 percent of employees' time.  At Red Door, we've found that integrating generative AI into work streams frees up teams to focus on the core tasks that really matter. While generative AI is not good at mastering someone's job, the best marketers use it as a strategic tool to help enhance output and increase productivity. 
More Content, Faster 
It's no secret that generative AI has sped up the creative process, enabling more content to be produced than ever before. The creativity is off the charts. Take Amazon for instance – it's flooded with Kindle-type books being generated through AI. Content is exploding, whether text, images, or videos. 
At Red Door, we look at generative AI as an extensive of our talents and know that these technologies are not end-to-end creative solutions. The true power lies in the combination of generative AI and human thought. While ChatGPT might be revolutionary, like the calculator or internet, there's still a strong need for human judgment.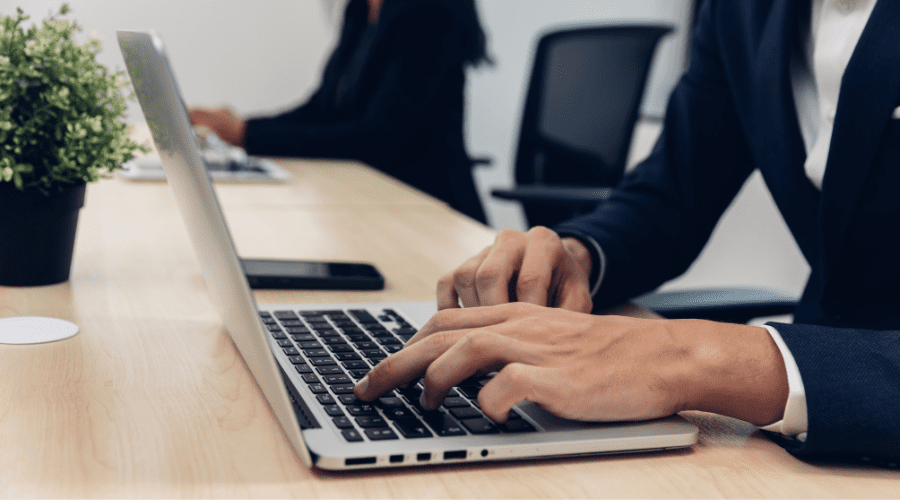 Real Risks and Real Reward 
With any new technology, there are risks involved, and generative AI is evolving faster than we can keep up. The biggest threats we're currently faced with are the unknowns associated with entering proprietary information into the platform. We don't know what's happening behind the scenes – who's doing what with the information we share?  That's why we implemented an AI usage policy at Red Door, to provide a strict guideline for employees and vendors. In fact, we used AI to generate our initial policy. We asked ChatGPT to draft an AI policy for us, which gave us a general outline of considerations before routing to our various subject matter experts in creative, media, analytics, HR, and more to evaluate what it gave us. Red Door requires employees to understand the limitations of the platform and provide full transparency with our clients (and us) about their usage of generative AI, disclosing when and how it's been used to create a deliverable.  
There are two choices when it comes to AI: embrace it or get left behind in the digital dust. Instead of seeing AI as a threat, be aware of its limitations, but lean into its power – it can truly enhance overall marketing goals and strategy.