When creating an application what are the most important elements to include? A flawless design, a pleasing color scheme or an easy to use interface? Application designers and developers all around are trying their absolute all to improve user engagement and in-application time for their product.
In fact, when focusing on recent research and empirical evidence, data shows that gamification plays an essential role in driving user engagement, satisfaction, and loyalty. In the study "How gamification motivates: An experimental study of the effects of specific game design elements on psychological need satisfaction" a team* deliberately varied different configurations of game design elements, and analysed them in regard to their effect on the fulfilment of basic psychological needs.
The results show that badges, leaderboards, and performance graphs positively affect the satisfaction for the need of competence, as well as perceived task meaningfulness. And avatars, meaningful stories, and teammates positively affect experiences of social relatedness.
Every time people play games on an application, they feel more competent, self determined and socially related through different aspects of the platform. When the user gets effective feedback when interacting with the technology, he feels more competent. When he is free to do the tasks he wishes to do, he feels more self reliant. And when he sees and talks to the app-community, he feels a sense of belonging.
With higher user satisfaction, the social experience is more likely to be shared through communication channels and, ideally, it creates a successful player/user community.
Higher in-app time and greater satisfaction is achieved because there is always something to do e.g., with "daily missions" and the many gaming features, rewards, and personalisation options, for example the personalization of avatars and custom skins.
Advantages of gamification for developers include:
Lower player acquisition cost

thanks to greater referral-based

organic growth
Higher retention

, driven by increased player

loyalty

and engagement  

Higher monetisation

as players compete to advance in rank and complete achievements and might pay for additional features, see ads, etc (depending on the business model of the application)
The theory can be applied in various fields including e-learning and education, exercising and health, employee productivity, political groups, online portals, dating applications, music platforms, online shopping, social networking, crowdsourcing, data collection, marketing, environmental protection and more.
Some of the typical game design elements, which increase user motivation include points, badges, leaderboards, performance graphs, meaningful stories, avatars and teammates:
Points can measure the players' in-game behavior, and they continuously provide feedback and serve as a reward, while badges are the visual representation of the achievements and confirm the players abilities.
Leaderboards, even though they provide mixed value, can be a motivator: They can create social pressure to increase the player's level of engagement. Performance graphs on the other hand are not comparing players to each other, but compare the player the player's past achievements. They foster motivation to master a subject, which is beneficial for learning and improving.
Meaningful stories are the narrative context in which a gamified application is embedded and manifests activities and personas in the game, which gives it meaning beyond the mere quest for points and achievements. For avatars the main requirement is that they unmistakably identify the players and set them apart from other humans or computer-controlled personas. Avatars allow the players to represent another identity and, in cooperative games, to become part of the community.
The aspect of teammates, whether they are real players or virtual characters, can start conflict, competition or cooperation and is another last factor for users to enjoy gamification in an application according to the study.
All in all gamification can offer a great opportunity for mobile application developers and designers to improve user engagement and user time spent on the application. Different game design elements can be used to satisfy different needs of the app user and can increase the app community, lead to higher monetization and more exposure of the product.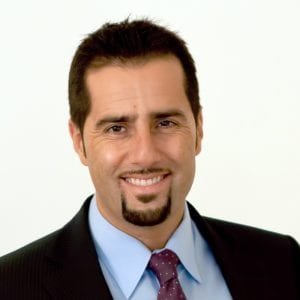 About Giacomo Tognoni:
Giacomo is the CEO of Bethereum, a leading blockchain project combining gaming elements and social betting. He holds an MBA from INSEAD and has 20 years' international experience in mobile gaming, Telco, and IT. A marketing and gamification expert with C-level background in corporates and startups, he is a firm believer in driving superior strategy via flawless execution. His greatest passion? Leading winning teams to new heights of success!
*Michael Sailera, Jan Ulrich Hense, Sarah Katharina Mayr and Heinz Mandl