One of the most highly anticipated marketplace platforms, 'Fungatopia', is well on its way to being launched soon. The platform is said to be a vital part of the Funganomics ecosystem, which itself has been created with the goal of rewarding the community members, partners, collaborators and gamers whilst simultaneously also assisting brands and artists scale seamlessly as well as quickly within the blockchain and NFT community.
To that end, Funganomics had in fact managed to successfully complete its initial seed round of funding, wherein the money would now be utilized to provide support to several different departments such as those revolving around software, staff, and technology infrastructure. The funding round had been completed on November 18th. 
A next-generation platform
The abovementioned platform is said to be unique in what it can do and how it will be designed. The next generation platform therefore reportedly provides clarity pertaining to what the long term goals and overall direction of Funganomics actually are. Moreover, it shall provide high quality NFTs to the members via a user-friendly, secure and stable manner which will also involve the ability to successfully sell and purchase externally through alternative marketplaces or internally via the company's own ecosystem.
As such, Fungatopia will be presenting its non-fungible tokens across multiple asset classes, three to be exact. These asset classes are titled 'Audio', 'Visual', and 'Video', and are said to be the main areas of focus going forward as the company believes them to be integral as far as scaling and P2E growth are concerned. 
Also, by allowing the NFT creators and collectors to segment and then subsequently categorize their different collections, as well as enable them to trade these both externally and internally, the company will reportedly be able to add some more versatility to the platform. It should be mentioned though that while a portion of these features shall be made available upon launch, others will be released during future updates.
Funganomics is hence primarily releasing its products and services to its customers in three different stages, the first being the launch of the Fungatopia marketplace platform. The second phase will be reached when the company establishes its AR (Augmented Reality) platform, and the final stage will see the release of FUS (Funganomics Ultimate Showdown), the company's first P2E game. The usage of the different stages thus allows the releases to be skillfully incorporated for cross-platform capabilities.
Fungatopia will hence release its initial NFT collection, which will include different versions of eight characters inclusive of limited edition characteristics, with a first drop of 10,000 going to be readily accessible for minting.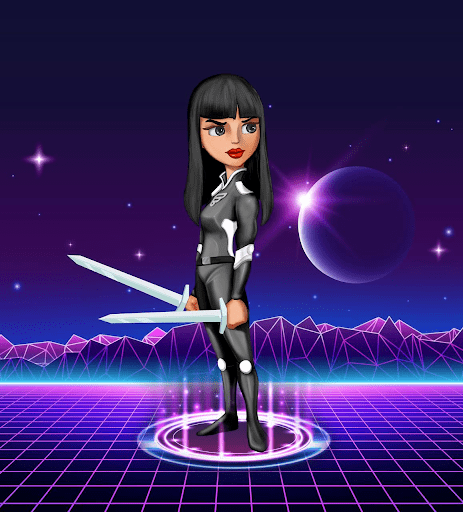 Funganomics' success
One of the main reasons as to why Funganomics has been largely successful has to do with its ability to offer an Ethereum-based solution which shall be a bespoke and premier online community that will be able to gather many different individuals and entities together, such as that of NFT investors, P2E gamers and also developers. Funganomics wants to provide an inclusive and robust community that its members and key stakeholders can all enjoy and profit from in an intuitive manner.
In this way, the company claims that it will be able to fill in the gaps regarding problems related to user experience as well as overall functionality which continue to adversely affect numerous platforms and digital communities today. To that end, the new ecosystem provided by Funganomics is said to consist of different key areas which shall work together independently to help achieve the aforementioned goals. Fungatopia, FGS Games and Fungality will all hence be a part of this, and registered trademark applications are being completed as we speak.
In the words of the Founder and CEO of Funganomics, Jeremy Roberts, the company is working towards introducing new technology which can be utilized to help improve the already thriving blockchain industry, and that strong token utility will also be continuously worked upon. He concluded that his company is therefore perfectly positioned to help the booming blockchain sector, and that Funganomics will be able to provide a wide array of different useful solutions.
As per the latest reports, the token presale is scheduled to take place towards the end of the month on November 30th, whereas the NFT character drop shall occur in the middle of next month, with December 16th being the tentative date. Lastly, the company has announced that after both these events take place, it shall additionally work towards building partnerships with venture capitalists in an effort to enhance and bolster the growth as well as scalability of Funganomics for the future.