Are you a world traveler looking for the ultimate luxury experience? Look no further than the top chain hotels scattered around the globe! From Paris's romance to Tokyo's vibrant energy, these hotels offer an unforgettable stay. 
With their impeccable service, luxurious amenities, and stunning design, you'll be transported to a world of indulgence and comfort without feeling uncomfortable or compromising on the basic necessities of life. So, pack your bags, and let's move around the world to discover the best top chain hotels for world travelers to make your life rich in memories!
Enjoy the Luxurious Escape by Staying in Top Chain Hotels
It's time to experience world-class hospitality, elegant design, and top-notch amenities that will make your travels unforgettable. Indulge in the ultimate luxury with our hand-picked selection of top chain hotels from Paris to Tokyo. Let's dive in together!
1. Four Seasons Hotel George V, Paris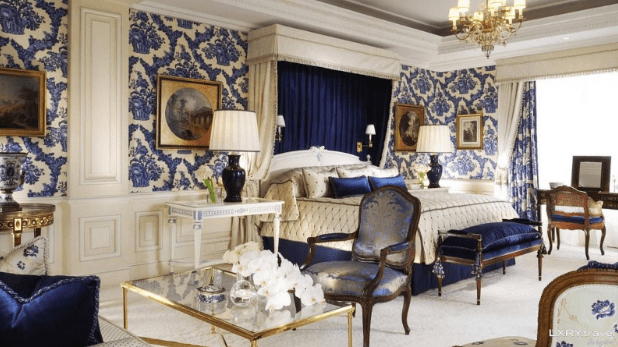 The Four Seasons Hotel George V in Paris is not just a hotel; it is an experience you will cherish for the rest of your life. The hotel features 244 elegant rooms, including 59 luxurious suites decorated with unique French art and a contemporary design blend. One thing that makes the Four Seasons Hotel George V truly special is its Michelin-starred restaurants, considered among the best in Paris. 
The hotel also boasts an extensive wine cellar featuring more than 50,000 bottles of wine worldwide.
The hotel's spa is another highlight, offering a range of treatments and services that will leave you feeling rejuvenated and refreshed. The spa features a large indoor pool, sauna, steam room, and fitness center, where you can enjoy a workout or indulge in a relaxing massage. 
Staying at the Four Seasons Hotel George V is an enriching experience in itself, with its proximity to Paris's most iconic landmarks, including the Eiffel Tower, Arc de Triomphe, and Champs-Élysées. Stop thinking and make your reservations before you regret them!
2. The Ritz-Carlton in Kyoto, Japan
 
The Ritz-Carlton in Kyoto is a place that perfectly captures the essence of Japanese culture and hospitality. One thing that makes The Ritz-Carlton in Kyoto special is its dedication to preserving the traditions and culture of Kyoto. 
The hotel's interior design is inspired by the area's natural beauty and historic architecture, with traditional tatami flooring, shoji screens, and zen gardens.
Staying at The Ritz-Carlton in Kyoto is an enriching experience, with its proximity to some of Kyoto's most iconic landmarks, such as the Kiyomizu-Dera Temple and the Gion district. The hotel also offers unique cultural experiences like tea ceremonies and traditional Japanese music performances. 
All the facilities of this hotel make this place one of the top chain hotels in the world.
3. The St. Regis Bali Resort – Indonesia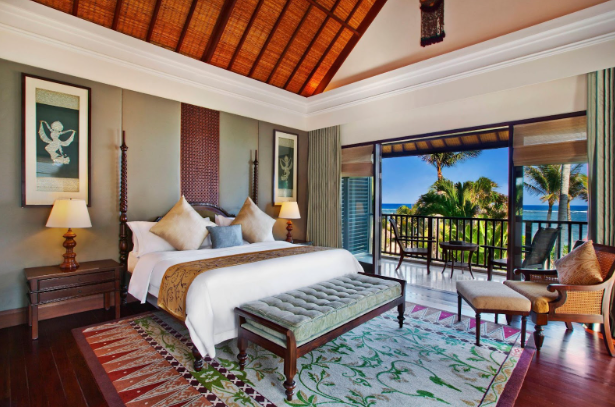 Looking for a luxury resort that will take your breath away? The St. Regis Bali Resort – Indonesia, should be your first choice in Bali. This five-star hotel is the perfect destination for travelers seeking an unforgettable tropical getaway. 
One of the things that makes The St. Regis Bali Resort so special is its stunning location. The hotel is on a stretch of beach in Nusa Dua, one of Bali's most exclusive and peaceful areas.
But that's not all, The St. Regis Bali Resort offers many amenities and activities that will keep you entertained throughout your stay. The hotel features 123 luxurious suites and villas, each designed with a blend of Balinese and contemporary decor. If relaxation is what you're after, head to the Remède Spa. 
This luxurious facility offers a range of treatments, from rejuvenating massages to revitalizing facials. Also, the butlers are available 24/7 to assist with anything you need, from booking a restaurant to arranging a private tour.
4. The Langham, Sydney – Australia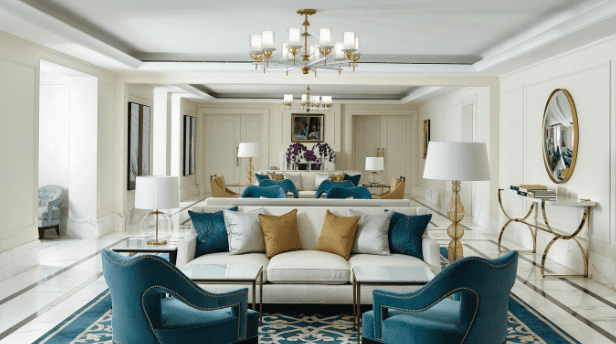 If you want to stay in a luxurious five-star hotel that offers a truly unforgettable experience while visiting Australia, The Langham Hotel is at your service. It's not just the location that sets The Langham apart; the hotel also offers a range of facilities and services that will make your stay truly memorable. 
The hotel's Chuan Spa is a haven of tranquility, with various treatments and services designed to help you unwind and relax. You can also take advantage of the hotel's 20-meter indoor pool and fully-equipped fitness center, which offer stunning city skyline views.
The hotel features several restaurants and bars, including Bistro Remy, which offers a sophisticated take on classic French cuisine, and Palm Court. 
The hotel also offers 24-hour room service, so you can indulge in a gourmet meal or a midnight snack anytime. The Langham's rooms and suites are designed with comfort and luxury. Each room features plush bedding, elegant decor, and a range of modern amenities, such as free Wi-Fi, flat-screen TVs, and Nespresso coffee machines.
5. Rosewood Hotel London – UK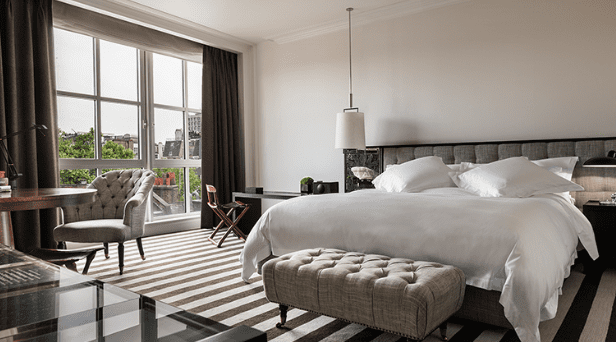 Located in the heart of London, Rosewood is a luxurious haven that will surely steal your heart. The hotel's interiors are a beautiful example of style, comfort, and luxury. You can enjoy the mesmerizing city views from the large windows or indulge in coffee from the Nespresso machine in your room. The hotel's dining options are equally impressive. 
The Holborn Dining Room, with its vintage charm, serves some of the most delicious British cuisines with a modern twist. The Mirror Room is the perfect spot if you're in the mood for a classic afternoon tea.
The staff goes out of their way to make you feel welcome and ensure that your stay is nothing less than perfect. 
They are always on hand to recommend the best local attractions or help you with transportation. Undoubtedly, The Rosewood is one of the top chain hotels to stay in while you are on the go!
Wrapping Up
Traveling the world is an adventure that everyone should experience at least once. And with the best top chain hotels available, you can do it in style and luxury. Whether you're exploring the romantic streets of Paris, taking in the bustling energy of Tokyo, or discovering the hidden gems of other destinations, these hotels offer the perfect respite for your travels. 
Start planning your next adventure and experience the ultimate in luxury with the best top chain hotels in the world!
Written by ducklinko