A stronghold for the Jordanian Economy:
JBC stands as an eminent force in the production of bromine and its derivatives, with a rich history spanning over three decades. Established in 1999 through a joint venture, the company has consistently upheld a commitment to corporate excellence and financial achievements, while also prioritizing extensive corporate social responsibility (CSR) initiatives. As a responsible corporate entity, JBC has developed sustainable business models, forging enduring relationships with stakeholders and constituents, and demonstrating unwavering dedication to environmental stewardship and social welfare.
JBC has secured its position as a dominant player in the industry. Notably, JBC's exceptional performance is underscored by its ability to meet one-third of the global demand for bromine, a testament to its unmatched expertise. With exports reaching 34 countries, JBC's influence extends far beyond its local operations, making it a pivotal contributor to the international market.
The impact of JBC's success is reflected in its substantial contributions to the national economy. Accounting for 2 percent of the Gross Domestic Product (GDP), over 6 percent of national exports, and a significant 18 percent of the work at the Aqaba Port, JBC plays a crucial role in driving economic growth and trade in Jordan. Its operations have become a cornerstone of the country's economic landscape.
JBC's significance in the bromine industry is further magnified by its status as the world's second-largest bromine factory. This accolade not only demonstrates its remarkable manufacturing capabilities but also solidifies its reputation as a global frontrunner in the field. JBC's commitment to excellence and continuous innovation has propelled it to the forefront of the industry, garnering admiration and respect worldwide.
During an event to celebrate the 20th anniversary of JBC, and recognizing the pivotal role of JBC, Jordan's Prime Minister, Bisher Al-Khasawneh, has emphasized its significance in the economic modernization vision initiated by His Majesty King Abdullah II. The government acknowledges and supports the vital contributions of JBC, not only in terms of economic development but also in job creation. Bromine manufacturing, a core stronghold in Jordan's Economic Modernization vision, leverages the nation's strong reputation in manufacturing. By capitalizing on this strength, JBC plays a fundamental role in driving forward the economic transformation of the country.
Astute Leadership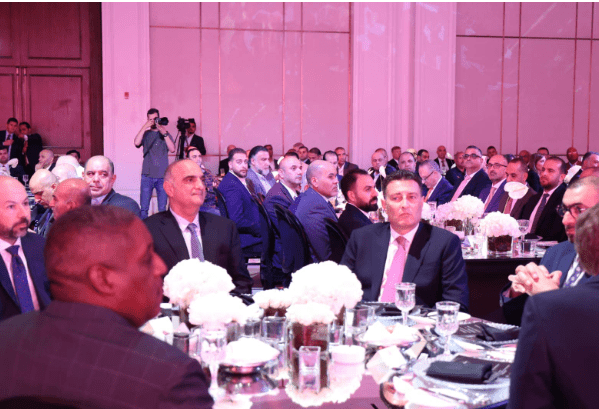 Samer Asfour, the esteemed director of the Jordan Bromine Company (JBC), has played a pivotal role in guiding the organization to unparalleled achievements in both the corporate and CSR realms. His visionary leadership and unwavering commitment to excellence and community welfare have propelled JBC to the forefront of the bromine industry, garnering global recognition for its outstanding accomplishments.
Under Asfour's guidance, JBC has achieved remarkable success across all aspects of its operations. Prudent financial management and strategic initiatives have solidified JBC's position as a leading producer of bromine and its derivatives. The company's financial achievements, including consistent revenue growth, increased profitability, and expansion into new markets, contribute significantly to the overall economic development of the region.
Beyond financial success, JBC's unwavering dedication to CSR is evident through its active involvement in supporting sustainable community development projects. The company has been instrumental in creating and funding initiatives that promote social, cultural, and economic development within the local community. Notably, JBC has established a Committee of Representatives (CSR) responsible for developing strategies, implementing activities, and assessing the impact of their CSR endeavors.
Under Asfour's guidance, JBC has solidified its position as a global leader in bromine and its derivatives production. The company's financial achievements, including consistent revenue growth, increased profitability, and expansion into new markets, have established JBC as a major player in the chemical industry.
JBC's commitment to innovation and sustainability is unwavering. Through the implementation of cutting-edge technologies and eco-friendly practices, JBC sets a benchmark for environmental stewardship. The company's dedication to sustainable development has earned it numerous accolades, garnering admiration from customers and industry peers.
Samer Asfour's leadership extends beyond financial success. He recognizes the importance of giving back to the community. Under his guidance, JBC has spearheaded impactful initiatives that uplift local communities and foster sustainable growth. Through educational scholarships, healthcare initiatives, and infrastructure development, JBC actively contributes to the betterment of society. The company's commitment to corporate social responsibility has earned it prestigious awards, cementing its reputation as a socially conscious organization.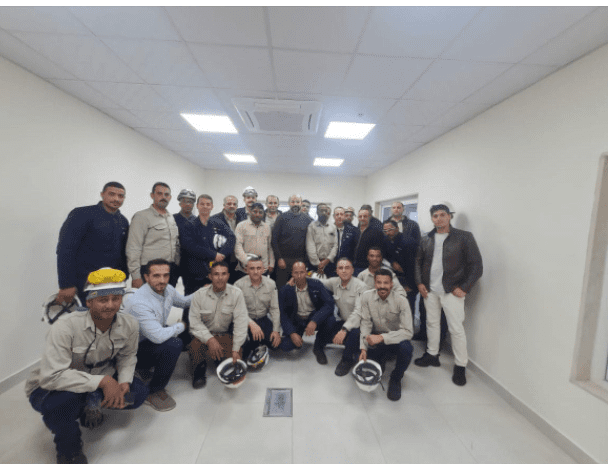 Under Asfour's leadership, JBC's commitment to social responsibility and community development became evident through its proactive initiatives. The Fursa initiative, for instance, demonstrates JBC's dedication to addressing unemployment challenges and enhancing skills development. This comprehensive program includes an in-depth market analysis to identify needs, followed by a tailored one-year training program targeting unemployed recent graduates in southern Jordan. By equipping individuals with valuable skills, JBC actively contributes to reducing unemployment rates and empowering local communities.
Furthermore, JBC's impact extends to the education sector. The company has made notable contributions to education through various initiatives. Notably, JBC has undertaken the construction of an elementary school in Ghor Al Mazraa, showcasing its commitment to providing quality education infrastructure for the community. Additionally, JBC offers 10 paid scholarships through the RBK Program, a renowned initiative that provides 18 weeks of comprehensive training followed by employment opportunities for disadvantaged students. Through these initiatives, JBC is instrumental in fostering educational opportunities and creating a pathway for the socio-economic advancement of individuals.
Samer Asfour's instrumental role in JBC's success cannot be overstated. His visionary leadership has propelled the company to new heights, solidifying its position as a global leader in the bromine industry. Through his commitment to both corporate and CSR achievements, Asfour has made a positive and tangible impact on the lives of individuals and communities in Jordan.