With technology constantly growing and improving, people are using their own devices more than ever. It's all about accessing everything in a split second and getting all of the necessary information from one place to another. And one of the main ways this is being done is the QR code. 
53% of all web traffic comes from mobile devices with cameras, and QR codes allow these devices to access different websites or social media in a flash. It's a tool that everyone, especially businesses, can only benefit from.
What is a QR Code?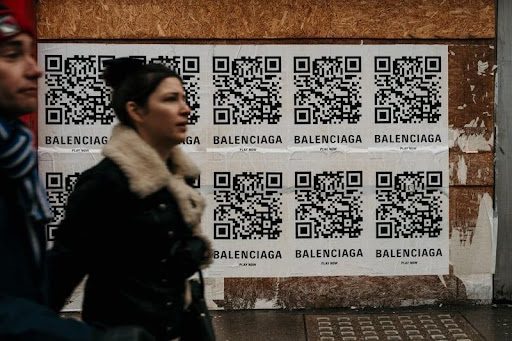 In basic terms, a QR code is an acronym for a quick response code. While they may look simple, QR codes are capable of storing more data than you can imagine. But no matter how much they contain, when scanned, the QR code should allow the user to access information instantly, without any glitch – thus, why the quick response.
Visually speaking, QR codes are square or circle-shaped images (see the above image) containing code that a mobile device's camera can read. Once read, your device will take you to anything from a database, survey, or directly link to a specific company's website or product page, depending on the customisation of the code.
Ways to Use QR Codes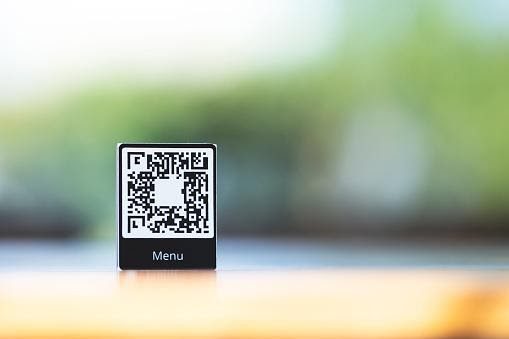 Now you know what we're talking about when we say QR code, we can delve into some of the common uses.
Text:

Connect with consumers by inviting them to join a text message newsletter.

Hyperlink:

Link directly to a specific page on your companies website. This can include linking to a product or information about the company.

Email

: Invite consumers to add their email to a weekly update service to keep them engaged with your brand.

Contact Details:

You can make a personalised contact QR code that can act as an almost digital business card that consumers can digitally refer to.

Calendar:

Filling your calendar has never been easy. Simply allow people to scan your custom code and set up whatever meetings they need.
QR codes have no limit. They allow you to save time doing networking tasks and planning meetings. More than anything, they can help you grow your business organically just by having information become more accessible. 
How to Create a QR Code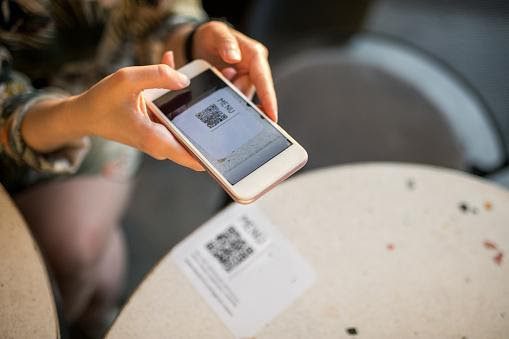 Now you know why QR codes are vital in business and how to take advantage of them, you need to understand how to make one of your own. Plenty of websites or apps can help you make a custom QR code, but that doesn't mean you should just use any. Not all QR code generators are the same, and some are far better than others. Not to mention some, like Beaconstac, come at no cost!
However, we recommend Beaconstac for more reasons than just their cost-efficiency. 
Beaconstac offers enterprise grade security for everyone! They are an AWS Partner Network with Amazon, GDPR compliant, SOC2 Type 1 certified. Beaconstac is reliable and safe and they are required to protect the privacy of their customers.So not only are you being cost efficient but you are also secure while doing business with Beaconstac!
Although, who doesn't love a free business tool? They offer a multitude of what they call "phy-gital" ecosystem technologies to provide a whole new way for your consumers to interact, immerse and initiate action towards your business, thus organically creating a more engaged range of consumers.
Beaconstac allows you to create QR codes with a custom logo and design, ensuring they match your brand image! To access more exclusive features like linking to restaurant menus, music, or images, you will need to pay a monthly fee or start a 14-day free trial. 
It's worth taking a moment to look over the free features before turning to the paid option because you may find that you feel no need to upgrade. Their free version does exactly what it says without any sudden hidden cost or restrictions. 
Where To Put Your QR Code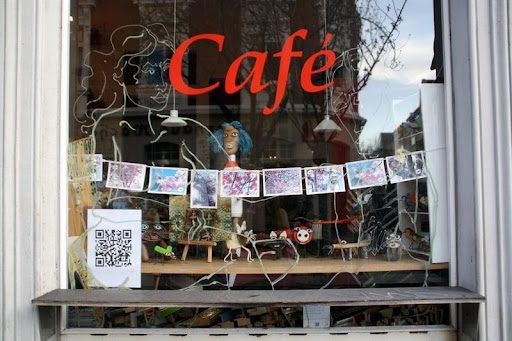 Now having your QR code doesn't instantly mean success. You also have to consider where to put them to ensure your target audience can interact with them.
Billboards

Bus Stops and Buses

Local Independent Retailers

Flyers

Local Newspapers

Barbershops
And the list goes on! So do your research and select where is best for you and your business.
It's clear to see why QR codes are growing in popularity due to all the benefits they provide to companies worldwide. So don't put it off! Head over to Beaconstac now to create your very own free QR code that will only improve your business and its relationship with your consumers!