Tan Sri Alex Ooi, Executive Chairman
Ideal Property Group
In an increasingly digital world, the high-tech industry has become a key driver of economic growth and innovation. The recent COVID-19 pandemic has accelerated this trend, emphasizing the importance of cutting-edge technology in our everyday lives. Recognizing the vast potential of this industry, Ideal Property Group, under the visionary leadership of Executive Chairman, Tan Sri Alex Ooi, has embarked on an ambitious project: Penang Technology Park @Bertam.
This groundbreaking development aims to establish a thriving ecosystem for high-tech companies, research institutions, and startups in applied technology. In this article, we delve into the motivation behind the exciting new venture and how it aligns with the objectives of Penang 2030, which seeks to promote a dynamic and diversified economy while fostering innovation and entrepreneurship.
As the high-tech industry continues to gain momentum, Penang Technology Park @Bertam is set to become a hotbed for collaboration, innovation, and commercialization, positioning Penang as a leading global hub for technology and innovation.
How did the concept for Penang Technology Park @Bertam develop and what makes this project stand out?
 The concept for Penang Technology Park @Bertam was developed as a response to the growing demand for a well-organized, supportive, and strategically located hub for high-tech industries. We envisioned a place where companies, research institutions, and startups could collaborate and innovate, all within a conducive environment that promotes sustainable growth.
What makes the park truly stand out are the numerous advantages it offers to its tenants and investors. As a One Stop Centre (OSC), the well-managed industrial park provides support services by streamlining processes and facilitating efficient operations.
Located near major highways, seaports, airports, and railway stations, the park is strategically built to reduce operational costs for both tenants and investors. It is also in close proximity to leading learning institutions for easy access to skilled talent pools, as well as essential services such as fire and rescue, hospitals, and police stations. Because the park is also located near government agencies, it allows us to collaborate and receive faster approval for all park-related matters efficiently.
By reducing piling costs, expedited approval processes, and convenient access to transportation networks, we are able to effectively cost-save for greater operational efficiency and profitability.  Investors are able to enjoy complete control over the land and avoid any hassling procedures for sub-sale or sub-letting given that the industrial park is a freehold land.
At Penang Technology Park @Bertam, we have carefully designed every aspect of the project to offer an ideal environment for high-tech companies to thrive and grow. We are confident that our commitment to quality, strategic location, and comprehensive support services will contribute to the park's success, making it a hub for innovation and collaboration in the technology sector.
 What are the challenges you foresee as you undertake this project?
We are well aware that undertaking a project of this magnitude comes with its fair share of challenges. However, at Ideal Property Group, we have adopted a holistic approach to address and mitigate these challenges as we develop Penang Technology Park @Bertam. Our strategy takes into account the interconnectedness of different systems and focuses on the social, economic, and environmental impacts of our technology park.
One of our key strategies is collaboration. We have established partnerships with a diverse range of partners spanning various sectors, including financial institutions, government agencies, educational institutions, and service providers. These collaborations enable us to leverage a broad range of resources and expertise, leading to more effective solutions and high-quality services for businesses within the technology park.
Sustainability is another cornerstone of our approach. We emphasize sustainable development, considering the environmental impact of the technology park. By adopting sustainable practices such as using solar power, and renewable energy sources, and reducing waste, we can minimize our environmental footprint and enhance the park's long-term viability.
Community engagement is also an important aspect of our approach. Our initiatives foster engagement with the local community through job employment, incubation of entrepreneurship, and workforce reskilling. By involving the community in the development of the park, businesses can better understand the local workforce and tailor their hiring practices accordingly.
We are committed to establishing quality infrastructure, including high-speed internet, reliable power and water supply, efficient transportation systems, and waste management. Furthermore, our park management team will practice a robust quality management system that includes regular inspections and maintenance of equipment, ongoing training, and development of personnel.
To mitigate future challenges, we will continuously implement effective risk management strategies to adapt to changing market conditions and emerging technologies. This comprehensive approach allows us to address potential challenges proactively, ensuring the long-term success of the park.
What is the ultimate goal you want to achieve with Penang Technology Park @Bertam?
We want to address the brain drain issue that Penang is currently experiencing, particularly in the technology sector. Many highly-skilled employees are leaving the region in search of better job opportunities and higher salaries, and we want to reverse that trend by providing an attractive environment for these talented individuals to thrive.
We believe that by offering state-of-the-art resources, networking and collaboration opportunities, career development programs, and a high standard of living, Penang Technology Park @Bertam can support STEM (science, technology, engineering, and math) education, retain talented workers, and even attract overseas talent to return to the region. We aim to contribute to the growth of a thriving workforce in the area, thereby strengthening our local economy.
By creating an ecosystem that nurtures creativity, innovation, and collaboration, we believe that Penang Technology Park @Bertam can catalyze the development of a robust technology-based industry in the region. Our vision is to position Penang as a leader in the global economy by fostering a vibrant, innovative, and competitive technology sector.
Does Ideal Property Group plan to build more industrial properties? What is the group's focus for the near future?
Penang Technology Park @Bertam is a development under Ideal Capital Berhad that signifies a significant achievement for Ideal Property Group. We are thrilled to witness our vision materialize and believe that this development will contribute to positioning Penang as a premier hub for technological innovation.
At Ideal Property Group, we have faith in our ability to develop additional industrial properties. Simultaneously, we understand the necessity of maintaining a balance among residential, commercial, and industrial projects in our portfolio. As we persistently grow and broaden our reach, we stay committed to our core principle of creating a lasting legacy.
Our dedication lies in shaping people-centric and sustainable living environments that add value to our stakeholders and boost our country's economy. By adopting a long-term perspective and prioritizing sustainability, we are confident in our ability to create flourishing communities that support businesses and industries while offering high-quality living spaces for residents.
Soon, we will be focused on the development of Penang Technology Park @Bertam. This includes not only the technology park itself but also the adjacent neighborhoods surrounding it. Our objective is to enhance the locals' quality of living and transform the Bertam area into a satellite township.
Additionally, Ideal Property Group is planning more industrial park developments in the region. We aim to continuously explore new possibilities and opportunities to contribute to the area's growth and development. With our stable growth, we will persist in our efforts to establish sustainable development for the region. Drawing on our experience and expertise in the property development industry, we are committed to creating long-term value for all our stakeholders, including the local community, investors, and customers.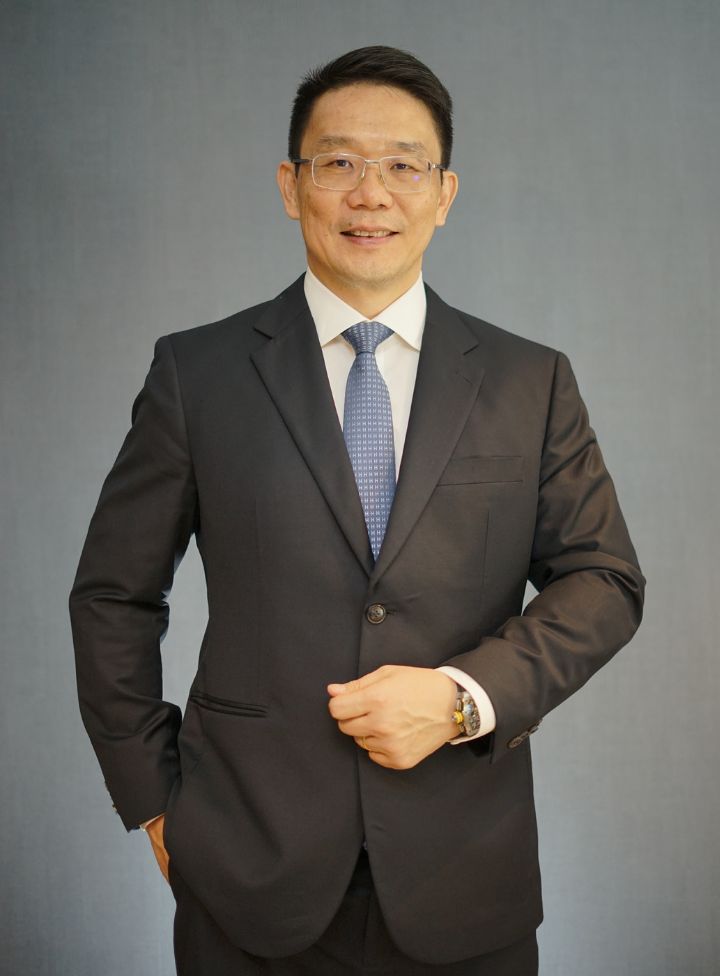 About Tan Sri Alex Ooi
Tan Sri Alex Ooi is one of the most dynamic real estate developers in Malaysia. Nicknamed the Penang Condo King, he has contributed to the development of 25,000 residential and commercial units throughout Penang Island, Malaysia. He founded Ideal Property Group in 2001 and has extensive experience transforming various organizations from floundering to major market players. Tan Sri Alex Ooi strives to give back to the community and continues to raise awareness to better the schools in Penang.
For more information about Ideal Property Group, please visit their website at https://www.idealproperty.com.my/