Wondering if you can recover lost data from a hard disk as a result of accidental formatting? The process of formatting disk space is common since it is used to clear data and prepare the disk for new tasks. However, there are different situations where one can make blunders and accidentally format the hard drive by mistake.  Here are the things you can do if you format your hard drive by mistake. 
Recover Data From Backup
Backup is probably the most effective way of preventing personal data loss you can use if you accidentally format your hard disk drive. There are different types of file systems depending on the operating system you use. When you back up your information, you can recover it from the file you create There are multiple points you can use to create a backup so that you can easily recover your data if the hard disk malfunctions. 
Use Data Recovery Services
Data loss can be a result of failure due to multiple reasons such as RAID controller failure, array configuration, RAID degradation. Any hard drive that uses RAID Array can be recovered depending on the available disks activated. When you enlist the services of RAID data recovery, you can enjoy peace of mind; experienced technicians can easily recover data from devices made by different manufacturers. When common mistakes lead to data loss, you can call a specialist, and they will be able to recover everything for you. All information lost from failed RAID, including striped volumes, parity-distributed, and basic spanned data, can be recovered through the use of a data recovery company.      
Use Restore Tool
If you quickly enable this tool in time, it can restore the files after you accidentally format the hard disk drive and there was no backup stored on the affected disk. You can reset your system to an earlier time when the computer was performing well. When you identify your files, you can restore them. However, the option might not allow you to recover all lost data. Manufacturers that use RAID technology in their devices have huge storage space for extensive data backup and media processing. As a result, they have large storage pools that make it easy to recover data that is accidentally lost as a result of disk formatting. 
Utilize File History
You can use the file history tool to recover your lost data. With this option, there are certain numbers of folders that are selected for backup and you can choose the ones to exclude. If you format the disk by mistake, you can recover your lost data from the backup you previously created. However, you need to take your disk to experts who know how to use RAID technology.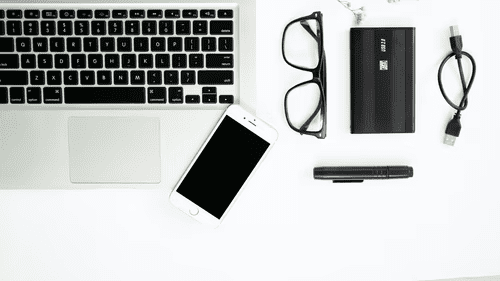 If you accidentally format your disk and lose all your information and data, you can recover the information by following the tips above. Accidents do happen but don't despair, you can recover whatever was lost by taking the right steps. There are also different measures you can take to prevent the mistake from happening again.