As we enter a bear market, Bitcoin, the best-performing asset of 2019 recognized by Goldman Sachs, steals the limelight once again. As we all know, investing in ordinary derivatives could be time-consuming and overwhelming. You need to research and analyze the market to find out which stock has the potential to make a profit. Then you need to monitor the movement of the stocks all the time so you wouldn't miss out on the right price. When taking time and energy into consideration, the profit you might gain from trading stocks seem small-time in the bear market. 
Compared with ordinary financial derivatives, Bitcoin stands out with its liquidity and wide range trading tools that cater to different investors. One innovative trading tool is the binary options, in which investors can multiply their investment simply by predicting the direction that the price of the bitcoin will move – either up ('call option') or down ('put option'). Therefore, you don't need to steal glances at the market trend while worrying about getting caught by other people. Better yet, some platforms allow investors to set an expiration time so you can make a deal in as fast as 60s! Imagine how easy it would be to make profits while taking the subway or waiting for your food to arrive!  
IE Option, a crypto trading platform offering options for a variety of assets, is proud to present its intuitive App available on Apple App Store and Google Play. No KYC requirements, users can open their account within 30s and fully familiarize themselves with its operation within a short time. Don't hesitate to learn more about binary options trading by checking the guidance!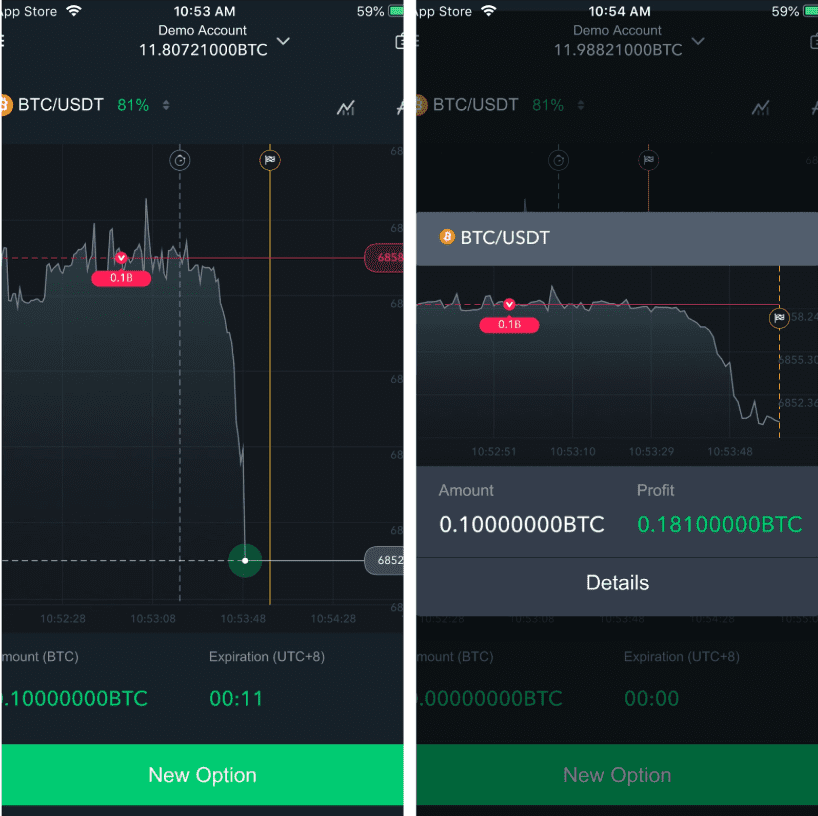 What makes IE Option so unique? 
Multiplatform, High Availability 
The simple but fully-equipped interface of IE Option sets it apart from other similar software. Don't trouble yourself again with complicated charts, market analysis or heat maps. Download the IE Option application from Apple App Store or Google Play and you can fully take advantage of the mobile technology. You don't need to worry about missing out on opportunities again. Besides, you can share your information and data across your PC and mobile phone, making your trading experience more efficient! 
Beginner-friendly 
Highly secured and transparent, IE Option is a perfect platform for beginners to try their fortune, as it provides users with easy-to-understand guidance and fast-response technical support. Moreover, the demo trading mode enables users to easily acquaint themselves with the platform by providing 10 BTC with unlimited recharge.  
Small Investment, High Yield 
One of the biggest concerns for investors is how much I can gain and I may lose. Well, options trading is all about risk control as you only lose the original investment if you make the wrong guess. In IE Option, the profitability could amount to as high as 91%. Let's say you buy a call option with 0.1 BTC and make the right prediction, you could earn as high as 0.091 BTC in just a minute. 
Begin your venture with IE Option
1) Create your account within 30s. No KYC and no fee required. Just sign up with your email and you will get your real account and demo account.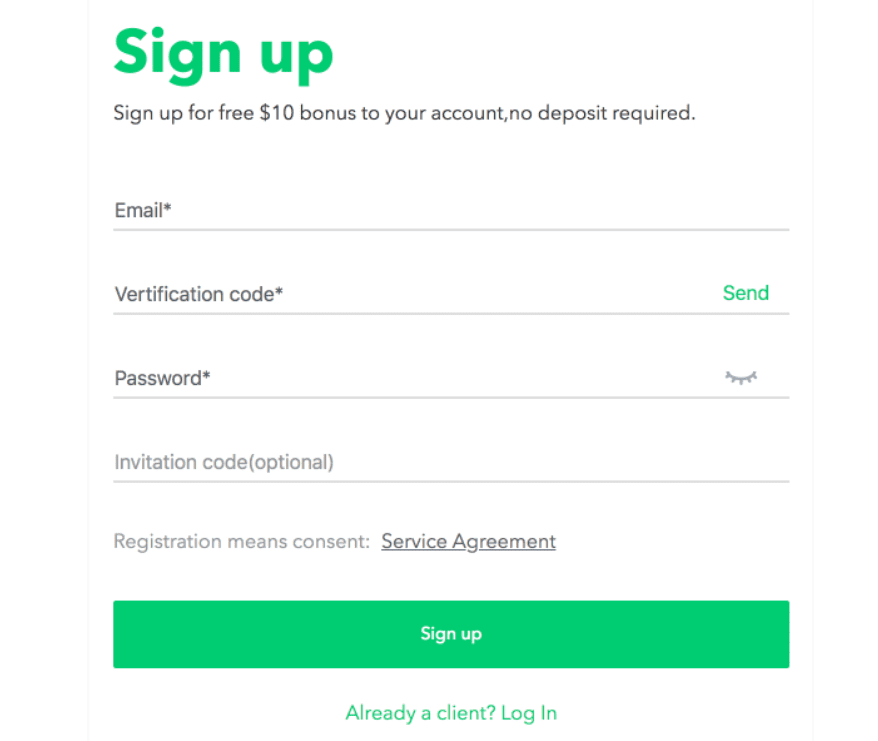 2) Make a deposit. The minimum deposit amount is 0.001 BTC, no fee required. Each user is provided with a unique bitcoin wallet address so your fund is in safe hands.
3) Practice and improve your trading skills. Master your skills with the demo account and you can always refer to the guidance provided at the Help Center for help. When you feel confident enough, switch to the real account and start your venture.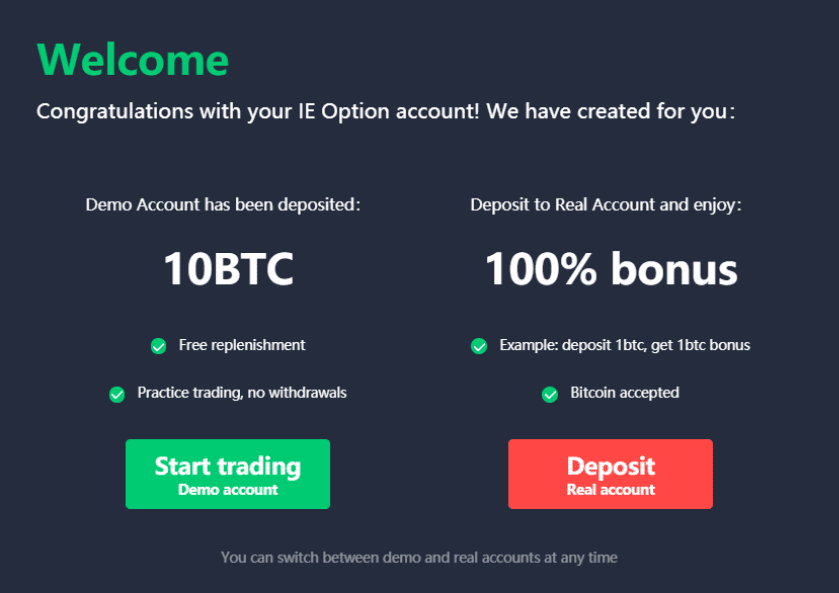 4) Gather your profit and withdraw. You can submit your request at any time of the day and it will be manually reviewed. The quick liquidation process allows a fast and safe withdrawal.
A 100% bonus promotion is now on IE Option! Trading on your mobile phone is a brand new experience and definitely an opportunity too good to be missed!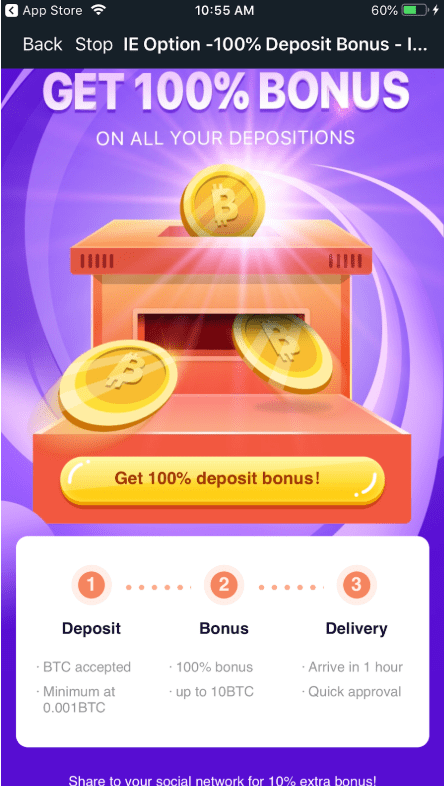 Join IE Option: 
Official Website: https://www.ieoption.com/
Download app from Google Play 
Download app from Apple Appstore 
Facebook: https://www.facebook.com/ieoption/
Twitter: https://twitter.com/IeOption