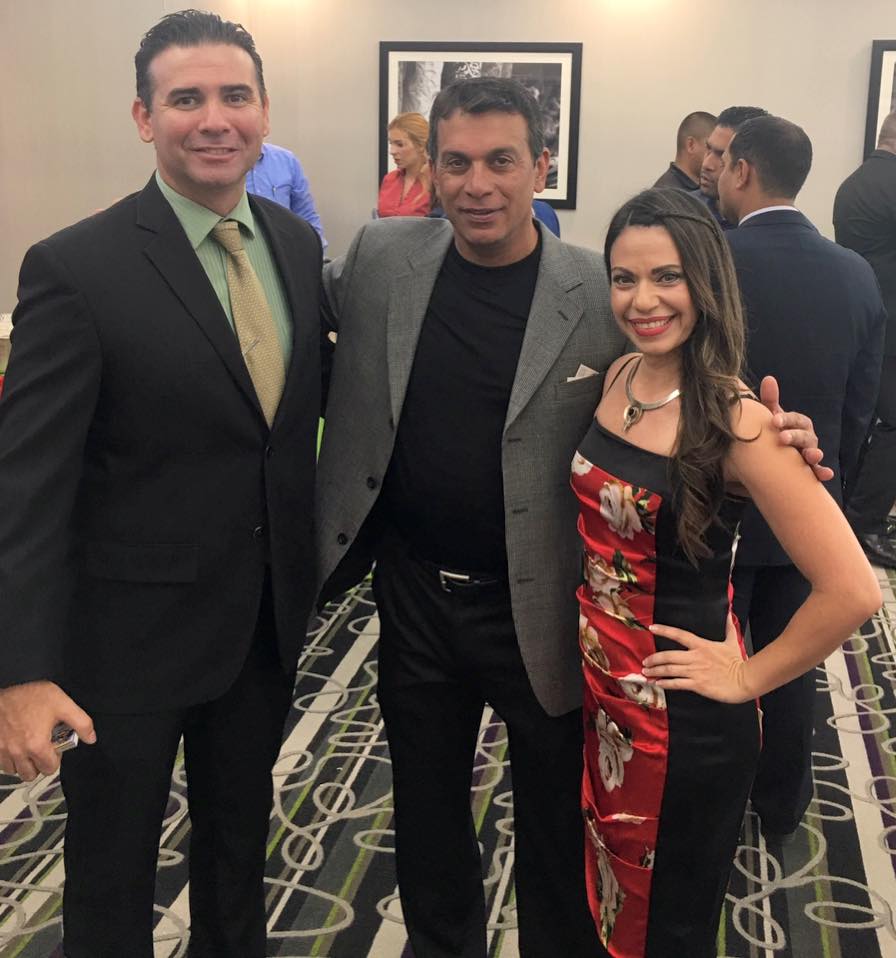 Like many young people, Sunil Wadhwani of McAllen, Texas left high school without a clear vision for his future. He had enjoyed sports while in school but didn't take the same interest in his studies. Rather than attend college, he began to work alongside his parents in their retail/wholesale shop in Brownsville, Texas. 
The Wadhwanis had immigrated to the United States from Asia when Sunil was 6 years old. After first settling in Dallas, they relocated to Brownsville. When they arrived in the US, they had only $100 to their name but relied on hard work and perseverance to make a living for themselves. Their example truly inspired Sunil, who saw firsthand that the American Dream is attainable even if you start at the bottom.
By 25, Sunil was ready to strike out on his own. He had learned from working with his parents and decided to open his own retail shop in McAllen, Texas. He specialized in electronics and name-brand watches, and eventually took his business online, selling watches on Amazon. Unfortunately, partnering with Amazon ended with his business being eclipsed by Amazon's own watch sales. 
After moving on from retail, Sunil invested in a 20-acre housing development project as he sought to pursue a career in real estate development. His timing was not good, as the housing market crashed shortly after he became involved in the project.
Looking for a fresh start, Sunil started in hospitality. In 2000, he became one of the first new franchisees for La Quinta. His first hotel property was a 65-room inn, and he has continued to grow ever since. He now owns eight properties throughout South Texas, with the ninth hotel in development. He has nearly 1,000 rooms across several brands, including La Quinta/Wyndham, Motel 6, and Marriott. 
Within his franchises, he is held in high regard, having been voted Franchise of the Year multiple times for both La Quinta and Motel 6. He has also been recognized for various other achievements over his 22 years of ownership experience. After many years of trying, he was thrilled to join the Marriott family of brands, which has a strong reputation as a prestigious brand.
As CEO of his company, he is extremely hands-on, visiting each of his locations every day to meet with his General Managers. He is notified of any and all issues that occur at his properties, and he helps to guide his leadership team in how to best handle conflicts and resolve problems as they arise. After completing his rounds at the hotels, he returns to his homebase office to review finances and meet with his management team there.
When considering his top priorities as CEO, Sunil first points to his financial obligations to any lenders and banks. His second tier concern is keeping his management team trained and focused so that they can perform their jobs as effectively as possible. He then looks to the future and prepares his team for changes that may be coming their way. Keeping his properties in top shape to create repeat business and make guests as comfortable as possible is always a priority for him and his company.
After 22 years as a hotelier, Sunil has watched the South Texas market change and shift in ways that no one could have predicted. He has had to adjust to changes in the flow of Mexican travelers across the border, overbuilding and oversaturation in the area, and of course the COVID pandemic and how that affected hospitality. In all cases, he has rolled with the punches and managed to grow his portfolio.
Despite all of the success that Sunil has created, he has much bigger plans before he looks to slow down. His ultimate goal is to have 1,000 rooms over each of the brands in his portfolio. He hopes to have a top-notch management team in place so that he can eventually step back from day-to-day operations and enjoy a retirement of sorts.
For Sunil, he is most proud not of his accomplishments in business, but of his loving family. He has been happily married for 35 years, with four children and three grandchildren. He hopes to create the same opportunities for them, as his parents did for him through their hard work. 
For other entrepreneurs and those starting out in the hotel business, Sunil Wadhwani of McAllen recommends that they listen and learn before speaking. Accumulate as much experience as possible, and do it by starting from the bottom up so that you appreciate the value of hard work, and can learn the inner workings of your industry.
In Sunil's world, hard work reaps big rewards. Anyone can achieve the American Dream if they are willing to put the effort in. Learn more about Sunil Wadhwani of McAllen, Texas.