Windows 10 is the most sophisticated and feature-rich OS from Microsoft. When it was first released, there were some very new features, and then there were those polished ones. 
Overall, it's one of the best efforts by Microsoft, but you'll be surprised to learn a few things you probably didn't know. There are some features and aspects of Windows that people are still unfamiliar with after all these years. 
So here are five things you probably didn't know about Windows:
1) Minimizing Interruptions
Windows 10 has a feature that allows you to minimize interruptions from notifications. This feature is called 'Focus Assist,' and it exists in the Settings. Click on the Settings icon from the Windows menu, then click on System.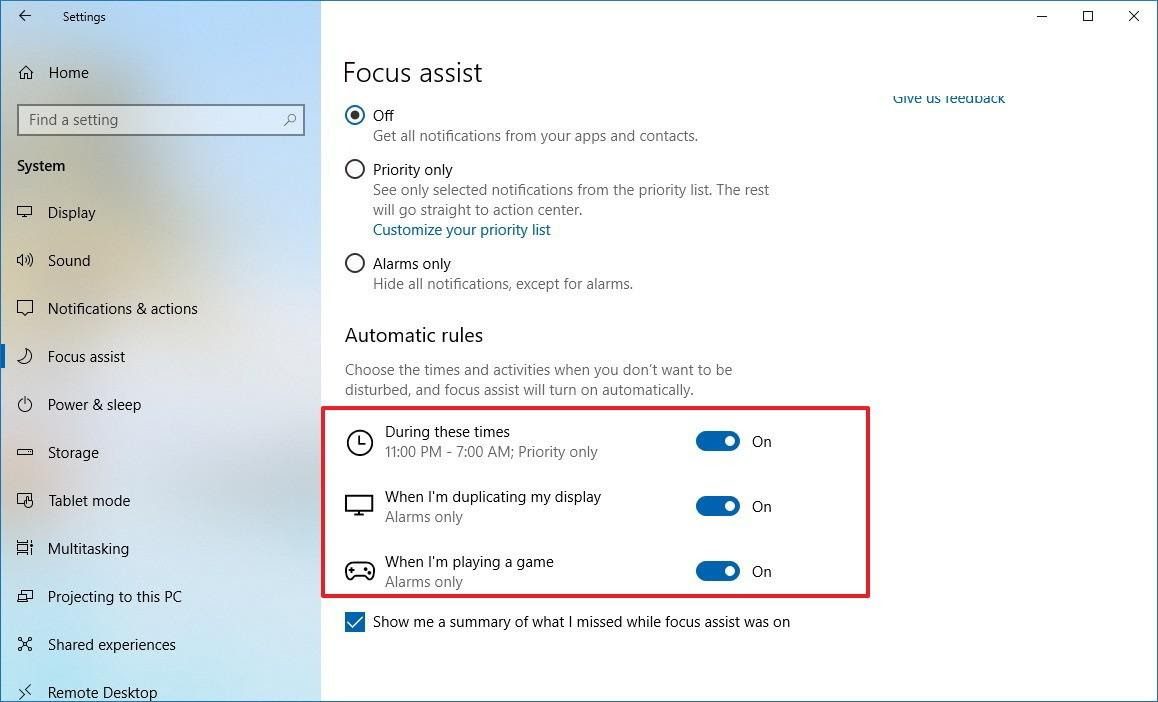 Here you can choose if you should only get priority notifications, or alarms, or everything. You also have a bunch of other settings like turning them off for a certain period or only while you're playing a game. You can also see a list of the notifications you missed out during that period. 
It's a great feature that can enhance focus and productivity, especially for those who easily get distracted by notifications, mostly messages. 
2) Old-School Windows Menu
If you feel nostalgic about the old, simpler days of Windows, there's a small feature to relive those design details. You can access the old-school simple list Windows menu from the Windows button. Simply right-click, and the classic menu will appear. 
This feature should come in handy for those who may be used to the older Windows menu. However, the current one is way better with its icons and customizations. 
3) Game Screen Recording
Did you know you could record your gaming session on your PC? Well, there's a built-in feature for gamers that allows that, but really anyone can use it. Many YouTubers use it for recording their videos about fixing Windows errors or installing things. 
Simply press Windows + G, and it will open a game bar right on your screen. Press the record button in the pane on the top-left. You also have a screenshot option there and a bunch of other controls to set how you want to record the screen. 
You can also broadcast your gaming session right from your Windows screen. How cool is that?
4) Fixing DLL Errors
One of the most common problems/errors in Windows is DLL errors. DLL or Dynamic Link Library is a vast collection of files from Windows that programs use to run on the platform. Without those files, they are not able to run properly. 
These files are located in the Program Files folder and often get deleted or corrupted by viruses or malware. To make your Windows experience free from frequent DLL missing file errors, you can learn to use the System File Scanner, a tool designed to fix corrupted files or a better alternative is to simply download missing dll files from dlldownloads.
5) Pinning Websites to Start Menu
The Start menu of Windows 10 is probably its biggest strength, at least for those who frequently use the customization options. Now, you probably know that you can play around with tiles, but you can even add websites there. 
If you visit a certain page very often, you can simply create a tile for that—no  need to launch the browser and then type the URL or click from the bookmarks. 
This can be achieved through Microsoft Edge, the now de facto browser in Windows after the demise of Internet Explorer. Click on the three dots on the top-right corner, and click on Pin this page to Start. 
Now, you'll see your frequently visited page on the Start menu. 
Conclusion
You can find so many other cool secrets and tricks around Windows like those above. You can really use them to increase productivity and convenience. There are also features for disabled people, like Speech detection and dictation, that essentially eliminates the need to type. 
With Windows 10, Microsoft has introduced many cool features targeted at improving the overall useability and navigation. Once you get accustomed to them, you'll forget about all the previous versions, no matter how good you think they were.