It is now difficult to imagine a world without cashless transactions. FinTech companies have left all the erstwhile giants of finance behind by offering consumers hassle-free financial services that they can access right from their mobile phones. So much easy than commuting to your bank, finding a spot on the parking lot, waiting on queue and going through paperworks. No wonder, 70% of the US consumers believe that fintech is the future.
Evident from its growing popularity, FinTech companies now relish a $17.4 billion investment as of 2016.
But that doesn't mean your fintech solution is going to be an "instant" hit among consumers.
After all, when it comes to financial dealings, we tend to be cautious. Matters of trust, privacy and security are still top concerns for consumers. Before people start downloading your fintech app or sign up for your web solution, there's this need to establish market awareness and credibility.
So has your marketing strategy help you position your brand a little closer to your consumers' hearts and minds?
Here's what you can learn from the visual marketing approach of the top FinTech companies that have cracked the engagement part.
Quick Understanding of the Product via a Short Explainer Video
It can often be difficult to convey how your fintech solution works to potential consumers. Not everybody has time to read through paragraphs of techy information, which may just as well bounce off their head. Study says that 55% visitors leave your website in less than 15 seconds. To tackle this high bounce rate and cultivate interest in site visitors, majority of tech-driven companies now use an explainer video on their homepage.
Explainer videos draw attention and simplify concepts that are otherwise hard to understand in under a minute or two.
Take Transfer Wise's animated explainer video as an example: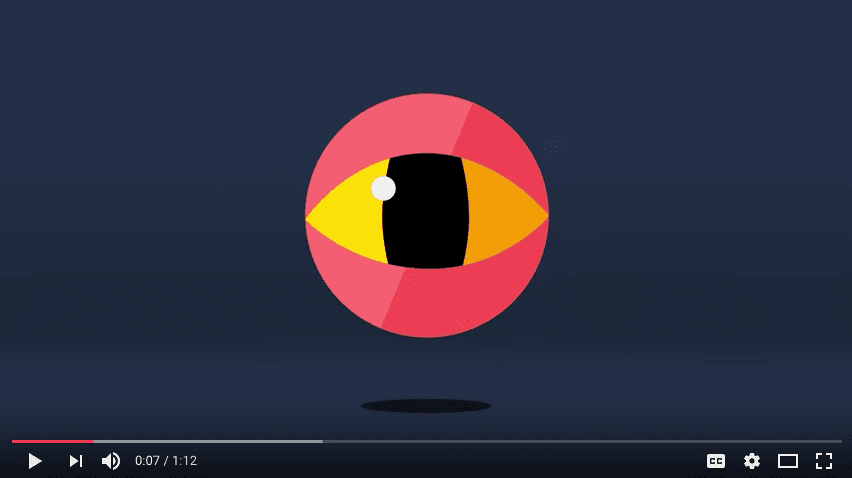 It's short and crisp, with a light-hearted tone to engage viewers. It neatly explains what the product does, introduces pain points, the problems that customers face with the existing financial structures and takes you to a new world where you don't have to get ripped of when transferring funds.
The video was a huge success for TransferWise, generating over 1 million views. Further, YouTube stats reveal that the video was able to drive 135 new subscriptions and 505 shares. Even the comment section is full of customers recommending and referring the product.
Informative, Upbeat Infographics To Engage & Educate Your Audience
PayPal is in the payment transfer business. So an infographic titled "How Money Gets To You" is a topic that not only sounds interesting but is directly aligned with their core financial service. This helps to drive engagement as well as push their industry expert image as the payment gateway.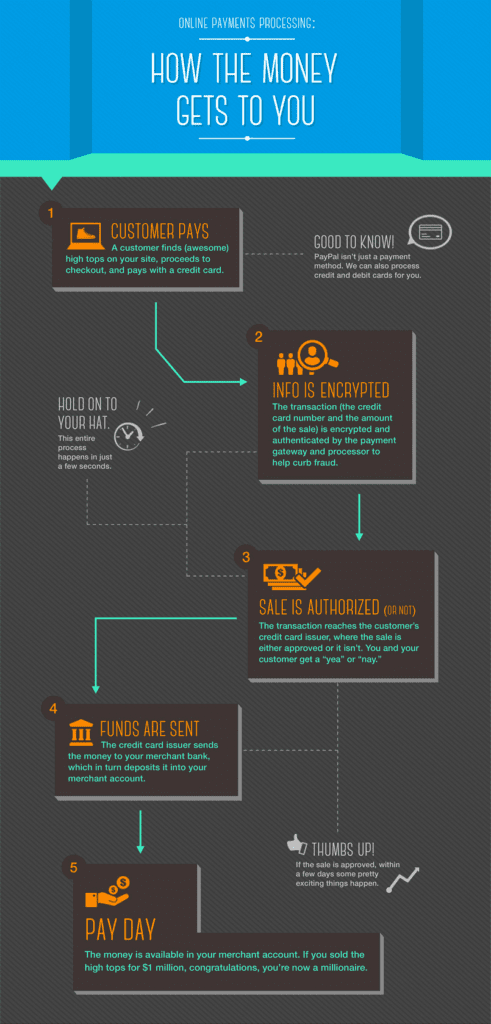 Infographics are a great way to portray information in a succinct but effective manner. The attractive visuals attract us and set a mood to read.
Using GIFs to seize attention and delight
An example from the Money 20/20 conference portrays how a little bit of humour can introduce great attraction in an industry that imbibes the virtue of being formal.
To market their upcoming Europe event, Money 20/20 designed a GIF of their star speaker, Jack Dorsey. The post was a hit,  generating as many as 317 likes and hearts.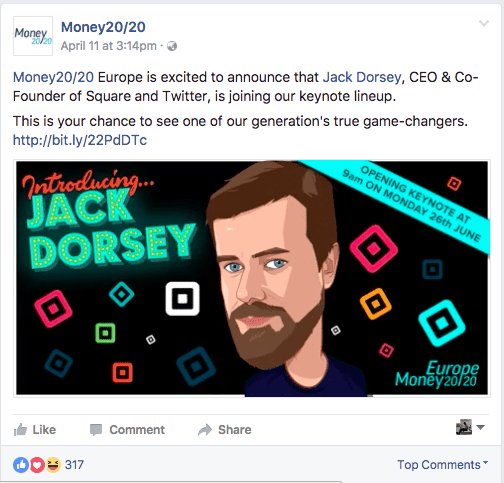 This is a great consumer engagement example for FinTech companies. Follow Money 20/2o's social strategy to churn out new visual media in the form of images, gifs and animated videos. A little bit of humor goes a long way in building consumer engagement.
Social Media For Greater Reach and Interactions
With their insanely wide and varied reach, social media platforms are a great outlet for letting the word out about your product.
With greater adoption by people and brands alike, platforms like Instagram, LinkedIn, and Facebook have seen a burst of new content with immense shareability.
Fintech companies have embraced the engagement opportunity unlocked by social media platforms more so than their older counterparts in the banking sector.
Your social media posts can be as simple as a plain picture quote. Here's an example from Robin Hood, the free stock trading app.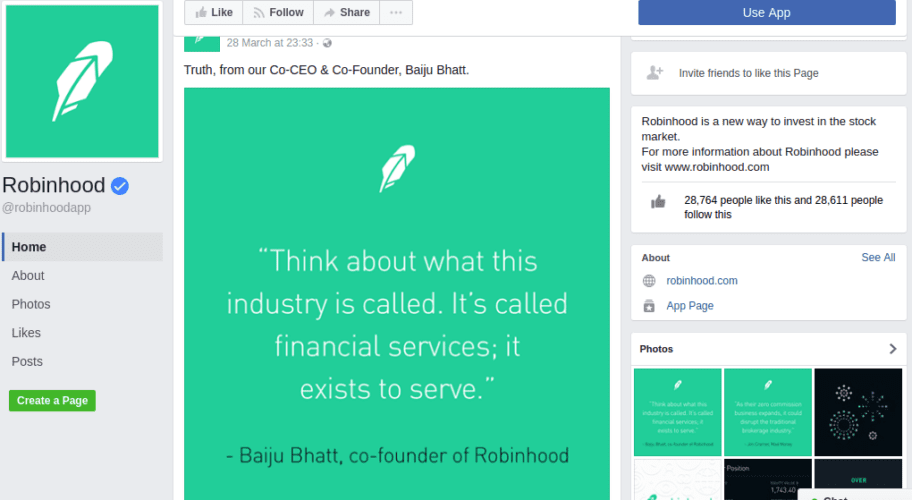 Or, you can also craft appropriate graphics for articles and surveys to buy the attention of your audience. Here's an example of a cover image Stripe used to broadcast their survey. And it got them 15k likes.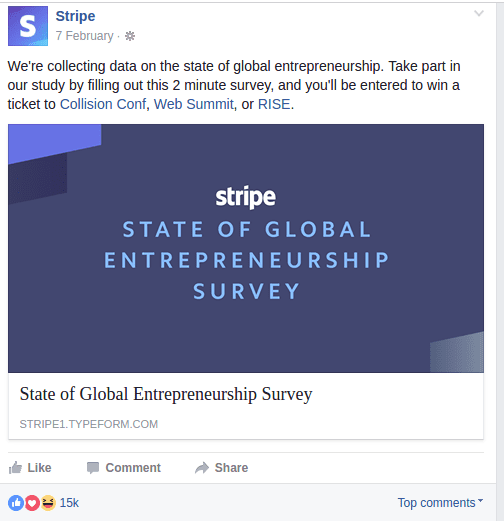 These simple strategies have proved to be hugely effective in generating popularity for their products.
This is because people tend to share good things with others. As long as the content is well made and has a touch of excitement, it will be shared.
This is exactly what the above two examples portray. Ergo, the utility of social media and its engagement potential shouldn't be overlooked.
Roll out compelling visual ads during big events
Your advertising doesn't have to be all from the bottom up.
PayPal was really clever with its advertising. Apart from making a great video, they centred it around a big event: The Super Bowl.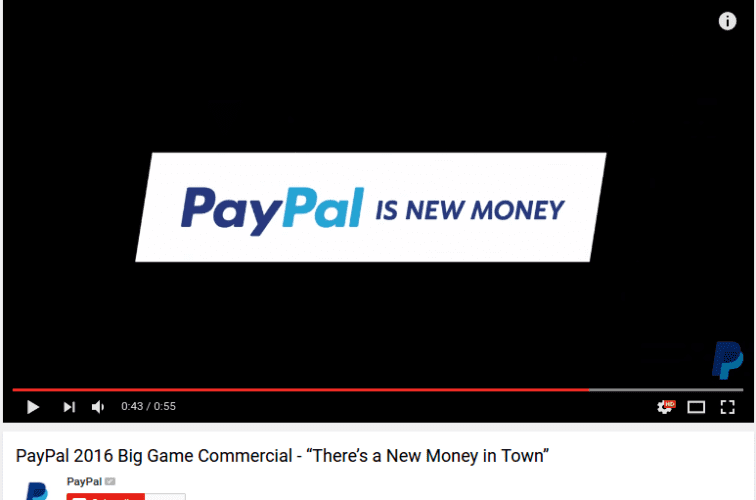 The sheer potential of viewers of the humongous event is staggering. Here's a list of Super Bowl's TV ratings. Put that in perspective.
PayPal's ad also appeals to the active mass, the youth. It is bold and daring in that it rejects and deems ineffective the older means of money management. It calls the old money not enough for the new world that works around the clock, with PayPal branding itself as the new money, a sort of money that is for everyone.
With the already known name that Paypal has, it boosts its popularity with an ad so disruptive.
Leveraging on big events like the SuperBowl and numerous others is a great way to shoot to popularity that other FinTech companies can look into.
Focus on mobile marketing
98% of millennials own smartphones. Even people in the 25-34 age bracket have a 97% ownership. That's more than impressive and a very big market to tap.
With all social media websites getting mobile friendly and greater focus on mobile media, mobile friendly videos and live streaming, Fintech companies have no reason to pass up the opportunity of going mobile.
Videos & Testimonials: A New Breed of Interaction and Involvement
In this day and age, a product isn't limited to selling and forgetting. A product needs to deliver its worth and keep on doing so.
In an interconnected world, it is hard to get away with making a bad product or making a good one and then abandoning the customer.
A customer looks forward to an active role of every product that she or he buys.
With documentation videos, How-Tos, product tours and tutorials, companies like TransferWise, Stripe and RobinHood are keeping their customers engaged by creating value through more than just their product. They are establishing themselves as an industry expert in the lives of the customers with constant useful updates and features.
Stripe posted this video showcasing how to browse through their product, its dashboard, and what is accomplished by the various options.
An effective and very valuable tutorial that got a lot of viewership because it was well made and well targeted towards the new users who would have had very obvious difficulty trying out a new product in the market.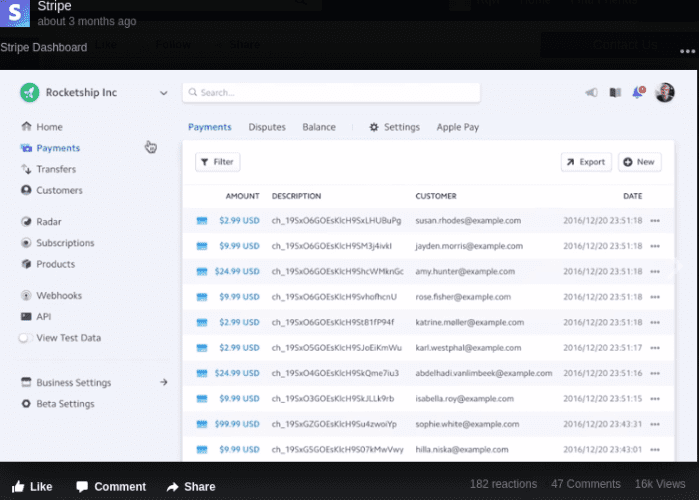 Not only that but an active customer interaction is needed, and more importantly, showcased in the form of social testimonials and simple interactions.
An active involvement with the active user base of a product can greatly help market the minds of potential buyers since they can see and hear the opinion of genuine people.
TransferWise does it superbly on their Facebook page.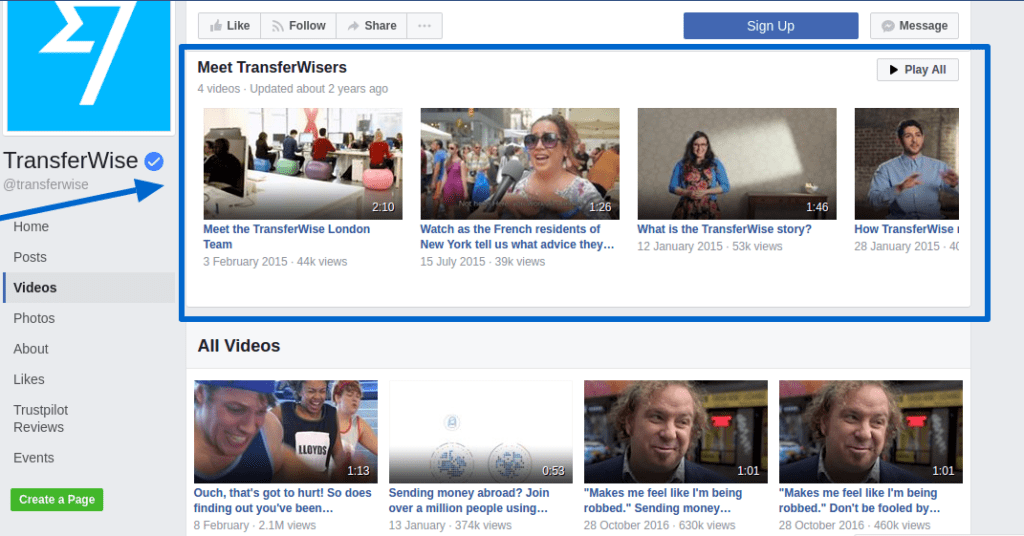 Testimonials like these and active behind the scenes of the workings of a company create immense credibility in the eyes of existing users and even helps secure future customers.
This is a great strategy to keep the momentum going while adding new people to your list of loyal customers.
Social media platforms with their potential of making good content viral catapult the chances of a FinTech company properly showcasing its products and their value.
Social testimonials are no joke, it's best to use them.
Conclusion
Emerging big names in the FinTech industry have started adopting many of the effective consumer engagement strategies to secure themselves a strong market image and a reliable customer base.
Marketing trends do change with the change in the consumer's taste and digital lifestyle.
If you see any Fintech companies twiddling their thumbs over a new disruptive path in visual marketing, do share it with the community and us in the comments below.