Designed as a non-invasive treatment, the efficacy of Dr Allen's Device has been proven in clinical trials and in multiple case studies collected across 20 years of observations. A recent clinical trial on Dr Allen's Device involving patients with kidney stone disease has confirmed that the stones are dissolved without pain or side effects.
"A new clinical trial on Thermobalancing therapy shows that Dr Allen's Device dissolves kidney stones effectively, and without pain and adverse side effects", says Dr Simon Allen. "Previously, 2 clinical trials demonstrated efficacy of Dr Allen's Device for benign prostatic hyperplasia (BPH) and chronic prostatitis."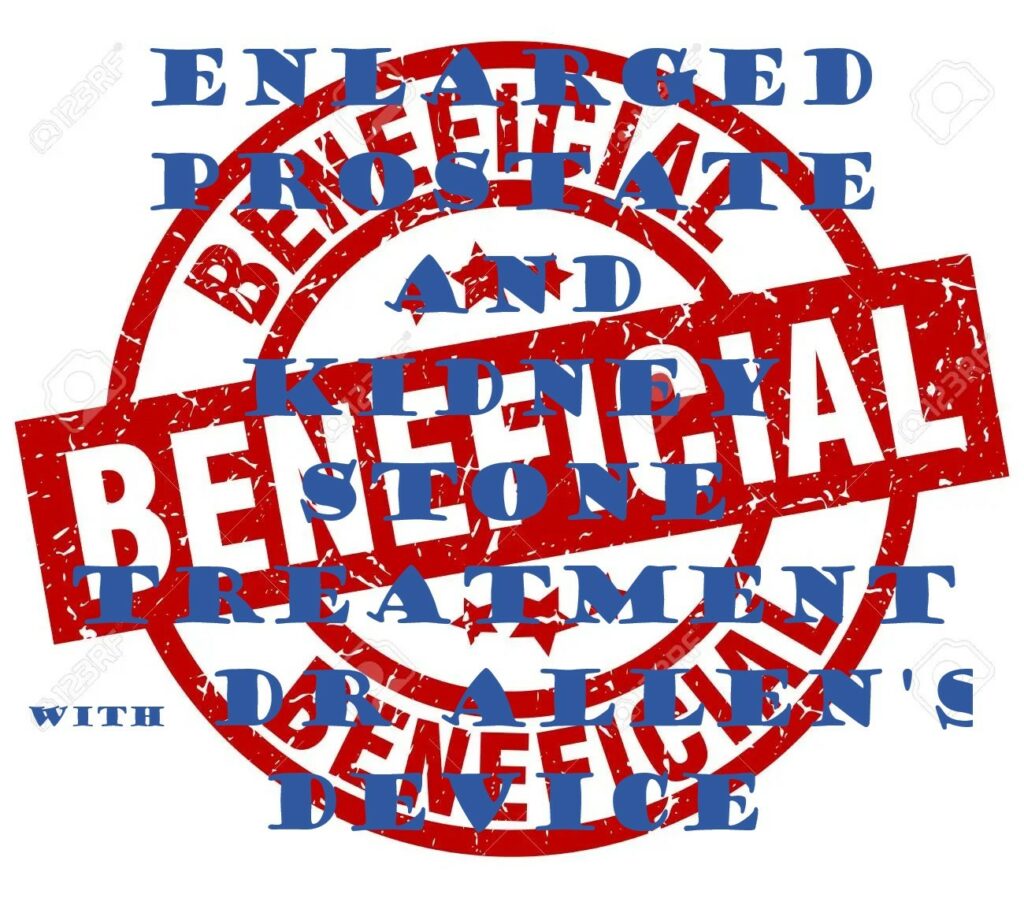 The price of Dr Allen Device for kidney stones and benign prostate diseases is less than $ 200, when standard methods for treating these conditions are more than thousands of US dollars.
Costs of treating kidney stones and BPH
On average, the costs of treating kidney stones and BPH, highly common urological health conditions, are high.
For instance, the cost of extracorporeal shock wave lithotripsy (ESWL), which is the first line treatment for kidney stones, varies across different states in the United States and is about $10,000. An article, Costs variations for percutaneous nephrolithotomy (PCNL) in the U.S. from 2003-2015, identifies 2 groups of patients who have undergone PCNL, depending on the cost of the procedures: the low-cost group of $ 5,787 and a high-cost group of $ 38,590.
The average cost of medical treatment for BPH per individual is $1536 per year, and BPH drugs are prescribed for life. The average cost of BPH surgeries can vary from $6,000 to $20,000 in the United States.
These costs may increase if postoperative complications may require hospitalization. The probability of hospitalization and other risk factors are usually not explained to patients.
In contrast to hospital-based treatment options, the at-home treatment with Dr Allen's Device is highly cost-effective. Priced at about USD200, this novel solution makes a positive difference not only to the users' health but also to their budget.
Proven efficacy of Dr Allen's Device
Patients with kidney stones measuring under 10mm have dissolved their stones completely, and large kidney stones have significantly decreased in size. Moreover, all male and female kidney stone patients reported a dramatic improvement in their overall health.
As for BPH treatment, Dr Allen's Device reduces the size of prostate enlargement and urinary symptoms, as confirmed by clinical trials outlined in the International Journal of Quality Innovation, in the scientific article titled, "Innovative Thermobalancing therapy and Dr Allen's Device for the first time employ body energy to treat chronic prostatic diseases effectively", https://link.springer.com/article/10.1186/s40887-020-00035-0.
Using Thermobalancing therapy at home is beneficial
Dr Allen's Device is designed as a Class 1 medical device for a safe and easy at-home use. This treatment is absolutely harmless, which is a remarkable feature of this medical innovation.
Fine Treatment http://finetreatment.com, an Oxford-based medical company, is offering free worldwide delivery of Dr Allen's Device, so that this patented therapy can be enjoyed around the world.
Fine Treatment, https://finetreatment.com/
Contact: Dr Simon Allen