PSD2-based white-label mobile banking app, FinCell, announces their official launch in Europe to help more financial institutions develop their mobile banking effortlessly.
The team at FinCell has reiterated their commitment to helping financial institutions such as banks and credit unions develop mobile banking solutions easily with the launch of the app in Europe, starting with Lithuania. The PSD2-based white-label mobile banking app ensures a smooth mobile banking development for small and medium-size financial institutions, a feature that has distinguished it from its contemporaries.
"We are always looking for new ways to improve customer service standards and to help our clients save their time. These are the reasons why it was decided to collaborate with a fintech company, such as FinCell. We are extremely happy that his collaboration with the team of professionals has already given efficient results," said Mindaugas Vijunas, Chief Executive Officer and Chairman of the Board of LCCU.
Overview Of The FinTech Industry
According to McKinsey, the preference for handling everyday transactions digitally is as high as about 60% to 85% across Western European markets, even for customers 65 years or older. The demand for mobile banking has continued to increase over the years. However, the FinCell team is looking to take the experience a notch higher, collaborating with the Lithuanian Central Credit Union (LCCU) to provide solutions to meet the needs of financial institutions, particularly as the booming financial market requires fast and high-quality solutions.
FinCell was founded in 2021 and has grown in leaps and bounds in a relatively short while, developing a white-label SaaS solution that can be used to launch a mobile banking app in just six months. The solution takes away the need to build anything from scratch, offering top-notch features, ranging from basic to customized features required for a mobile banking app.
The decision to launch the cloud-deployed in Europe, starting with Lithuania is not surprising, as LCCU comprises 45 unions throughout Lithuania, which together form LKU Credit Union Group serving over 121 thousand customers across different country regions.
"FinCell works based on the Berlin Group Standard and NextGenPSD2, ensuring that all the technical and organisational standards are being met since FinCell integrates with an institution's core system through open APIs," said Vitalis Kavaliauskas, FinCell's CTO on the essential safety and compliance functionalities.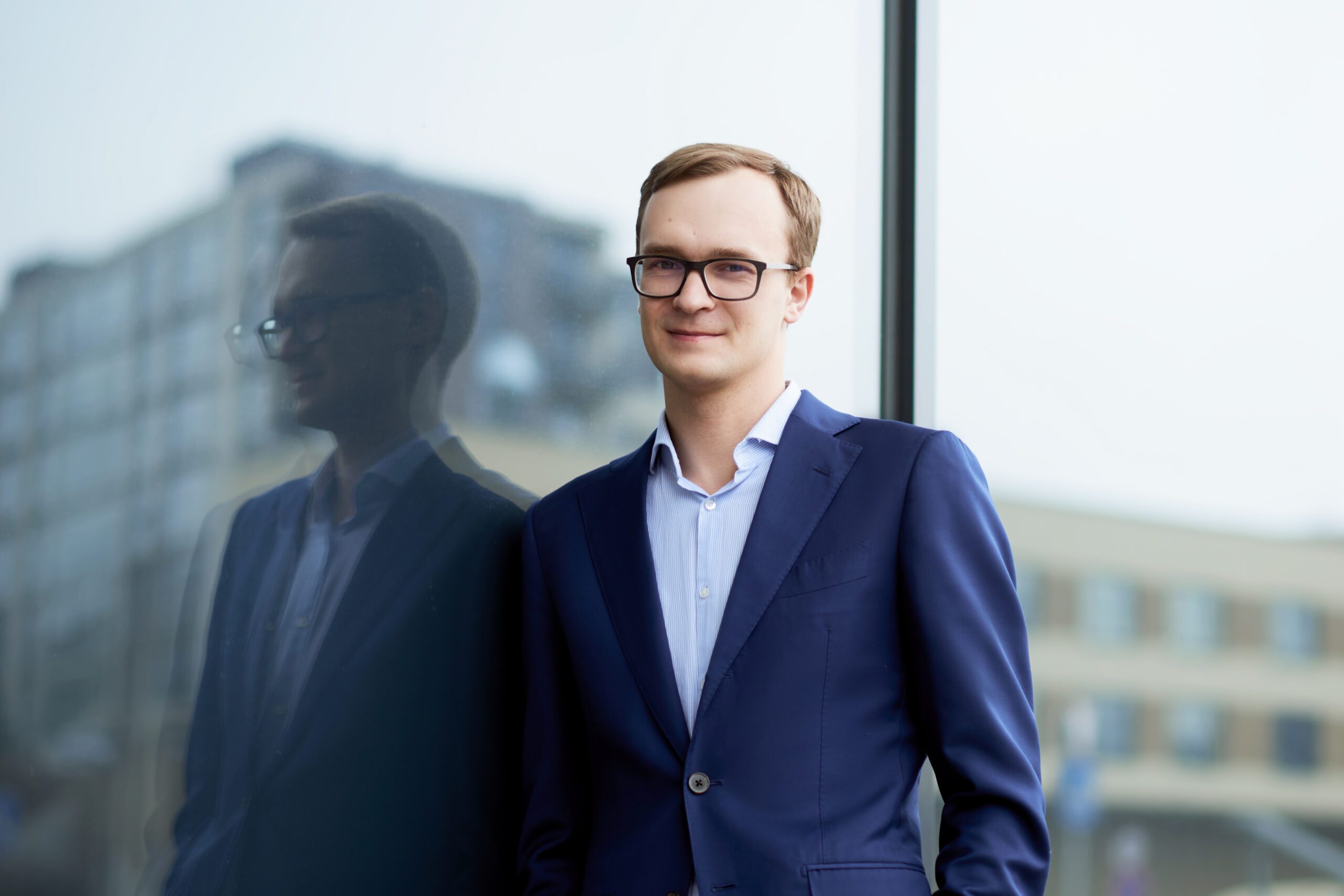 "We want to ensure the highest-level experience for either small or medium-size financial institutions, that's why FinCell provides a flexible pricing model optimized for growth. Customers pay a monthly flat fee, plus a specific amount depending on active users, using their mobile banking application. Such payment options give freedom for various financial companies that have multiple needs and resources," Vitalis continued.
Features And Benefits Of FinCell
Developed by finance and technology experts, FinCell aims to give financial institutions the tools to access and improve the customer satisfaction level, allowing customers to interact with the brand on their mobile phones, ultimately uncovering additional growth opportunities for the business. 
The startup idea was born and developed inside Baltic Amadeus, a technology company with over 30 years of experience developing solutions for financial institutions. Baltic Amadeus has already invested 200,000 EUR into FinCell's product development. The company plans to make an additional 250,000 EUR investment during the following year.
"By having long-year expertise in tech and financial projects, we went deeper into acknowledging the mobile banking-related issues companies face. For this reason, we partnered closely with one of our clients, the LKU Credit Union Group, which helped us to understand and resolve the main pain points faced by financial institutions and the end-users," comments Vitalis Kavaliauskas.
Brains Behind FinCell
FinCell was developed by a team of highly experienced professionals with certifications in CISSP, CDPSE, and CISA, bringing best industry practices to the solution that is pushing boundaries in the financial services industry. FinCell creators are also certified by ISO27001 and ISO9001, ensuring safety and compliance at every step of FinCell development. 
"The FinCell solution is limited to the eurozone, leading us to expand into countries that are European Union members. Our starting point becomes Baltic countries and Nordic markets, which will broaden within time. For now, we are giving in-depth attention to localization processes to provide the highest-quality experience for customers within different countries." 
For more information about FinCell and the financial app revolution, visit – https://www.fincell.eu/.
About FinCell
FinCell is a PSD2-based, white-label mobile banking app designed to help develop mobile banking solutions. The startup offers a simple, affordable, and fast time-to-market solution for financial institutions, such as banks and credit unions. FinCell was founded in 2021 by Baltic Amadeus, the one-stop-shop technology partner and one of the biggest Lithuanian IT companies offering digitalization and custom software development services to the FinTech, TelCo, logistics industries.