The development of the fintech industry is of increasing importance – its impact on the financial sector is growing, and the fintech sector has recently become particularly important for banks. Although the term "fintech" has become incredibly popular in recent years, many of us do not realize that we use various solutions developed by fintech daily. What is fintech? What does the fintech-banks relationship look like today? What is fintech technology's role in banking, and what possibilities do fintech solutions give banks? What fintech solutions should every bank have? I will discuss this later in this article.
What is fintech?
PayPal, BLIK, Klarna, Revolut, Uber? I bet you have heard of at least one of these services. And that means you have heard of fintech. Taking it a step further – if, for example, you have ever paid for something with your phone, made a bank transfer, bought a parking ticket, or booked a hotel on a banking app – you have used the technology offered by fintech.
In short, the term "fintech" (financial technology) refers to software and innovative financial services provided to the broader financial sector.
"Fintechs" are companies at the intersection of finance and technology providing solutions that create new business models, products, applications, and processes. In the simplest terms, they are all companies that enable purchasing a service or product via the internet.
Fintech includes a variety of institutions providing different types of services, e.g., digital banks, online exchange offices, payment institutions, online lending institutions, or insurance institutions. Since fintech is constantly evolving, it will undoubtedly offer us even more opportunities in the future.
Brief fintech disruption history
There is no denying that smartphones started the real revolution in the fintech world. But did you know that ATMs, which appeared as early as the 1960s, were a fintech solution in the modern sense? However, it was in the 1980s that fintech first became known – telecommunications and computer processes began to be developed extensively in banks and the broader financial market. In the following decades, fintech companies began to emerge and overgrow on a global scale with the spread of the Internet.
How does it look today?
As of 2022, the fintech industry is worth approximately $180 billion and is predicted to reach $213 billion by 2024. There are about 30,000 fintech startups. Fintech is very much a part of the future in finance that is worth monitoring.
Source: Deloitte
Banks' response to the fintech revolution
The fintech revolution has not only changed how we manage our finances but has also provoked significant changes among banks. Increasing digitalization, further fuelled by the situation created by the COVID-19 pandemic, has caused banks burdened by traditional structures to fall behind. Customers find more convenient and cheaper solutions in innovative banks that put meeting customer expectations in a world of digitalization at the forefront.
Banks have also noticed that fintech companies have entered an area previously reserved exclusively for the banking sector. By offering innovative, convenient solutions, fintech gained an advantage in reaching and attracting new customers and quickly overtaking existing bank customers. To stay in the market and provide safer and friendlier services to customers, banks started to imitate fintechs – products and services of fintech competitors began to appear in banks. To name a few: mobile banking, video banking, intelligent chips, biometrics, digital payments, e-wallets, e-commerce and m-commerce, chatbots, artificial intelligence, or machine learning.
Fintech and banking cooperation
At some point, banks realized that companies offering cutting-edge digital technology could provide them much more value. Indeed, the growing cooperation between traditional banks and the fintech industry has been noticeable in recent times. The collaboration between banks and fintechs has gone to the next level and sometimes ends with the bank acquiring fintech startup. Both parties benefit: banks have the chance to gain ownership of their technology and intellectual property, and technology companies can, in return, gain new growth capital.
In the next part of this article, I will write about the specific benefits for banks of using solutions offered by fintechs and which fintech solutions should necessarily be implemented in banks.
Fintech technology's role in banking
Fintech equips banking institutions with tools that help them:
be more efficient;
be more agile;
improve the customer experience by adapting faster to new customer needs and introducing more advanced digital solutions that make their daily lives easier;
save money on engineering (development) resources;
save costs by reducing the number of physical bank branches;
optimize risk management processes;
increase competitiveness;
open up new investment opportunities;
provide end-to-end security;
bring expertise to the organization.
Banks are using fintech to implement and streamline various processes. Many of the digital bank's fintech solutions are designed to be quickly and easily connected to existing infrastructure.
How can you streamline your bank with fintech? Below I list some of the best solutions that every bank should have.
Top must-have fintech solutions for any bank – check out the possibilities
Given the increase in the use of smartphones and the growth in the value of the mobile app market, mobile apps offering convenient banking services are already standard in most banks today. A well-designed and user-friendly banking app in which customers can handle almost anything, from paying a bill to taking out a loan in a banking app, is a necessity.
But these days, the further digitalization of life means they expect more functionality, so banks should implement more innovation and provide attractive customer solutions offered by fintech.
Moreover, fintech digital payment solutions, including fast online payments (P2P systems, Pay by Bank app, BLIK, phone transfers), are storming into banks' market and are necessary for successful mobile banking applications. Without such solutions, banks will not survive the constant battle over clients..
No-code platform for extending digital banking
However, a modern app with an intuitive interface that allows any banking matter to be dealt with here and now is not enough.
To keep up with customer expectations and stay ahead of the competition, it is necessary to develop it on an ongoing basis and expand its offering almost at a moment's notice. When it comes to quick and cost-effective mobile banking development, this is where the fintech solution – the no-code platforms – comes to the rescue.
Integrating the no-code platform extension into the bank's existing architecture allows new features to be introduced into the banking application on an ongoing basis. No-code tool significantly saves time, costs, and human resources.
A bank in a watch? Of course, it does! In addition to a mobile app, fintech can offer a compatible, even more convenient solution in the form of a banking app for watches. Smartwatches are a forward-looking initiative in mobile banking app development, driven by the growth of the Internet of Things (IoT) sector. A banking app on a smartwatch is an option that will put you one step ahead of your competition today.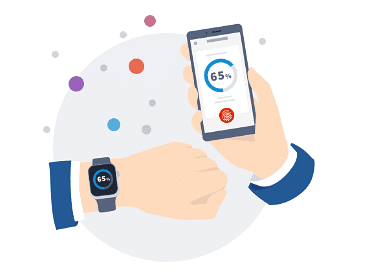 Value added services (m-commerce)
How to gain an additional revenue stream at your bank thanks to fintech solutions for banking?
Offer your customers a banking app enhanced with the ability to purchase non-banking products and services in-app. By improving your app with lifestyle services, you will engage customers.
The m-commerce market is the most appealing growth path for businesses with millions of customers. According to research, m-commerce will be almost half of the e-commerce market by 2024 (reaching a value of approx. $620.97 billion).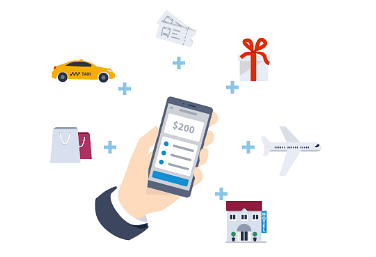 The considerable increase in the value of the e-wallet market (such as Google Pay, and Apple Pay, for example) is another indicator of the development of fintech financial services.
E-wallets, which can be easily implemented into the existing banking system, made it possible to create simple and instant purchases using a card added to a wallet on a mobile device – a few seconds and you have paid!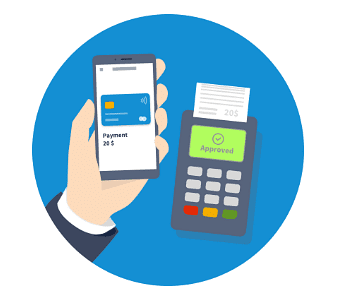 OCR technology supported by Artificial Intelligency  (AI)
Over the years, AI has become an integral part of fintech banking services and can apply to various areas in banks' operations.
One fintech solution based on AI, Optical Character Recognition (OCR technology), allows scanning the invoices directly into the banking application so that the data is automatically read from the invoice when a transfer is made.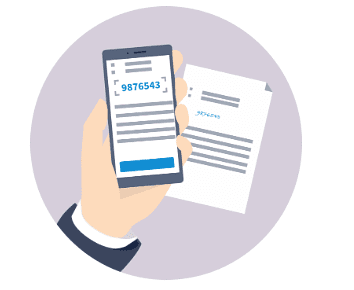 Omni-channel, branchless banking and video banking
The number of branches is declining rapidly. Fintech services are helping transform banking processes from branch-typical to online and mobile channels.
Omnichannel means switching seamlessly between different communication channels – a user can, for example, start a conversation with a bank adviser on the phone and end it on a video chat without having to start the process all over again. The Pocket Branch for banks is an excellent opportunity for customers to contact you via audio, chat, or video chat, without visiting the bank.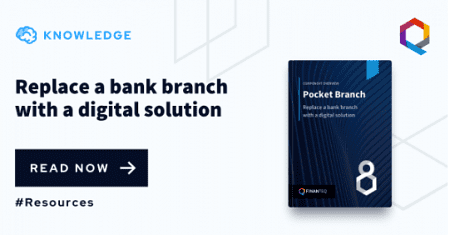 Security solutions – Mobile Token
The role of fintech in creating solutions to ensure security is undeniable. The Mobile Token solution, which enables the generation of one-time codes to authorize online and mobile transactions, can be quickly integrated into any banking application.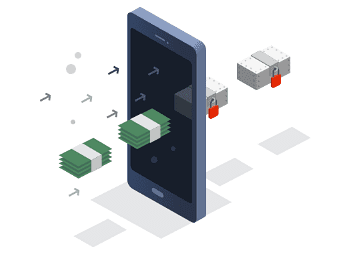 To wrap up.
Technology companies help banks introduce solutions that enhance customer experience and give them many advantages. Some of them develop their products from the ground up. They will help you build robust, secure, and competitive financial tools of any complexity while maintaining the highest data security standards.
Conclusion
The emergence of cutting-edge technology, coupled with customer demand for a safer and friendlier banking experience, has led banks to adopt the technology offered by fintech readily.
The solutions outlined above are just some of those in the fintech palette that banks can adopt to ensure their long-term prospects for successful growth and high competitiveness.
How much can fintech do for your bank? Contact us, chat on mobile banking solutions, and check out a demo: https://finanteq.com/