As the sun shines brighter and the temperatures rise, it's time to seize the opportunity to enjoy the great outdoors. And what better way to do so than by hopping on an e-bike? These incredible machines are revolutionizing the way we ride, allowing us to go faster and cover more ground while reaping the numerous health benefits that come with cycling. So, it's no wonder that the market for e-bike brands and models has experienced an unprecedented surge in popularity.
One company, in particular, is taking the cycling world by storm with its innovative and budget-friendly e-bikes, and that's Fiido. Offering a smarter and more peaceful riding experience, the company has quickly gained recognition among riders seeking quality and affordability. 
And now, it's time to celebrate their commitment to customer satisfaction with an exciting hot summer sale on selected models. Thus, this is the perfect opportunity to get your hands on a Fiido e-bike and enjoy the thrill of cycling while saving some money. That said, let's take a closer look at the details of this sale and find the perfect e-bike for you.
What is the Hot Summer Sale?
During Fiido's hot summer sale, you can take advantage of incredible discounts on various e-bike models. In the US market, the Fiido T1 Cargo bike is available for $1299, while the T1 Pro is priced at just $1499 in the EU markets. 
But that's not all! Folding e-bikes and e-scooters like the M1pro, M21, D21, and more are also discounted by $100 to $300. With these amazing price reductions, Fiido e-bikes have become an irresistible gifting option for anyone, regardless of age. So, don't miss out on this unbeatable deal, as it's perhaps one of the best offers of the year.
Iconic E-Bike Models at Unbeatable Prices
Now that you know the details of the summer sale, let's explore the features of Fiido's most popular e-bike models to help you choose the one that's right for you. 
T1 Cargo Bike: Unrivaled Speed and Power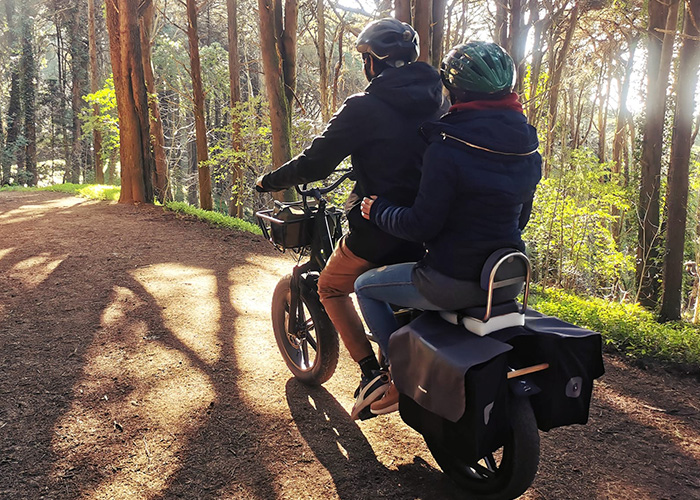 The Fiido T1 Cargo Bike is a remarkable combination of speed and power. Its 750W motor and 7-speed derailleur enable it to reach an impressive top speed of 45 km/h. With four power-assist levels and a seamless shift system, riders can choose from 28 power output combinations to suit their preferences. And since the T1 is equipped with a high-capacity 974.4Wh battery, it provides a range of up to 150 km on power-assisted trips and 100 km on full-throttle adventures.
Moreover, this e-bike is designed with convenience in mind, as it features quick charging capabilities. Thus, making it perfect for frequent travelers who crave long and exhilarating journeys. Its user-friendly design prioritizes comfort, with an extra-wide saddle, shock-absorbing seat tube, solid long-stroke suspension fork, and 20″ tires that ensure a smooth ride, even on the longest trips and toughest trails. 
Fiido X Folding E-bike: Fun, Easy, and Green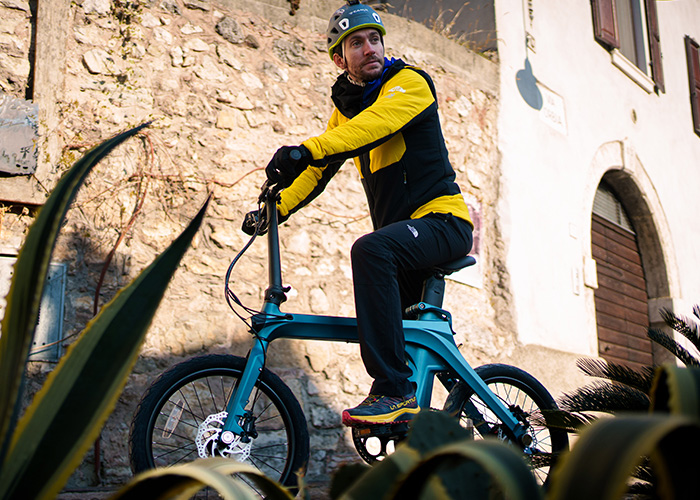 The Fiido X Folding E-bike offers an exciting and effortless way to embrace eco-friendly transportation. With its pedal-assist technology, riders can easily reach speeds of up to 19.2 MPH (32 KPH), making it ideal for daily commutes and leisurely adventures. The bike is equipped with a strong and silent brushless motor, ensuring a smooth and luxurious ride that's free from noise distractions.
But what sets the Fiido X apart is its award-winning design, characterized by a minimalist vibe and captivating aesthetics. It allows riders to navigate the streets with confidence, showcasing their style while effortlessly conquering uphill climbs.
An outstanding feature of the Fiido X is its anti-theft battery security system, providing a sense of security and rendering theft attempts futile. Moreover, the e-bike is equipped with a torque sensor, making it incredibly user-friendly, especially for those new to electric bikes. The sensor measures the rider's pedaling force, delivering a seamless and intuitive riding experience. This innovation ensures a hassle-free exercise routine while adhering to local regulations that limit throttle usage.
The Fiido X's removable battery boasts an impressive range of 130 km (80.7 miles) per charge. So, say goodbye to concerns about battery life as you embark on longer commutes without interruption. This exceptional feature allows riders to enjoy uninterrupted rides and explore new horizons with ease.
Fiido M1 Pro Fat Tire: Conquer Any Challenge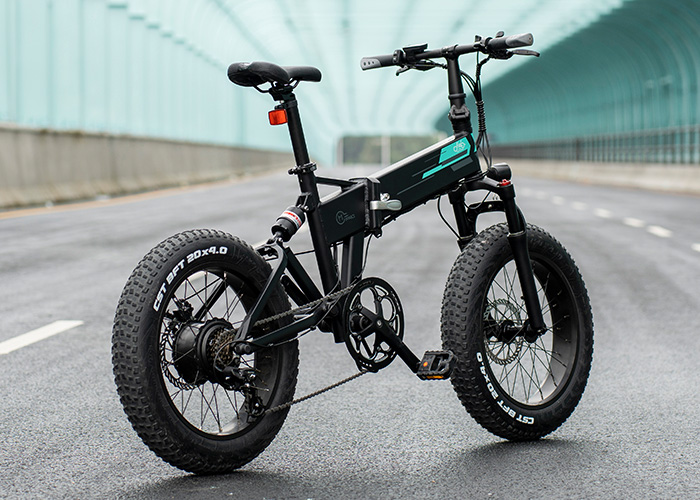 The Fiido M1 Pro fat tire e-bike is built to conquer challenging terrain. With its powerful 500W motor and wide-range 7-speed derailleur, the M1 Pro can reach a top speed of 40 km/h, ensuring a swift arrival at any destination, no matter the terrain or weather conditions. The 20″ × 4.0″ off-road fat tires, ultra-wide rims, and anti-skid tread pattern effortlessly navigate various terrains like jungles, sandy beaches, rocky trails, and puddles.
Additionally, the full suspension shock absorber guarantees a smooth and safe cycling experience by absorbing bumps and obstacles. The M1 Pro is equipped with a high-torque 48V battery, allowing for rapid acceleration and a maximum range of 130 km on a fully charged 12.8Ah capacity. With a recharge time of just 9 hours and 500 cycles of recharging capability, riders can embark on extended journeys with minimal downtime and total confidence.
Choose Fiido E-bikes for a Greener Future
With their commitment to providing greener transportation options, these e-bikes are an excellent gift idea for individuals of all ages. The hot summer sale offers remarkable discounts on selected models, making it an ideal time to invest in a reliable and eco-friendly mode of transportation. So, whether you're seeking unrivaled speed and power with the T1 Cargo Bike, a fun and easy ride with the Fiido X Folding E-bike, or the ability to conquer any challenge with the Fiido M1 Pro Fat Tire, this company has a model to suit your needs.
And remember – this sale won't last forever, so don't miss out on your opportunity to own a quality e-bike at a reasonable cost. If you'd like to learn more, visit Fiido's website to explore the wide range of available models and secure your discount. 
Visit these links for more information:
Main Site(English): https://fiido.com/fiido-green-day
German: https://de.fiido.com/pages/fiido-green-day
Italian: https://it.fiido.com/pages/fiido-green-day
French: https://fr.fiido.com/pages/fiido-green-day