Powered by Blockchain Technology, FarmaTrust's revolutionary solution provides authentic, safe and connected products throughout the pharmaceutical supply chain, packing the potential to protect the millions of lives at risk each year due to fraudulent drug distribution.
Healthcare is one of the largest industries in the world, with pharmaceutical leading the way. The pharma trade is very profitable and inherently, but there are malicious organizations at work in it. Counterfeit medication is becoming an increasingly significant problem. According to an estimate by a PWC report, 30% of all medication in circulation are fake, leading to up to a million in deaths annually. Most of these are from diseases that are easily curable, for example, malaria alone accounts for 450 thousand deaths.
Major reasons of death due to fake medication are the adulteration of toxic and dangerous chemicals that are used in the production of these, such as rat poison, floor wax and other industrial chemicals. Substandard medication is another issue, where the active ingredient is either present in a low quantity, or not at all. Using low quality medication has little effect on fighting the disease and when strength of the medication is increased, it can (and does) result in overdose and death.
FarmaTrust And Systech: Tamperproof Pharma Distribution
FarmaTrust, a decentralized platform leading the pharmaceutical supply chain authentication has announced a partnership with Systech, a global leader when it comes to brand protection and product authentication.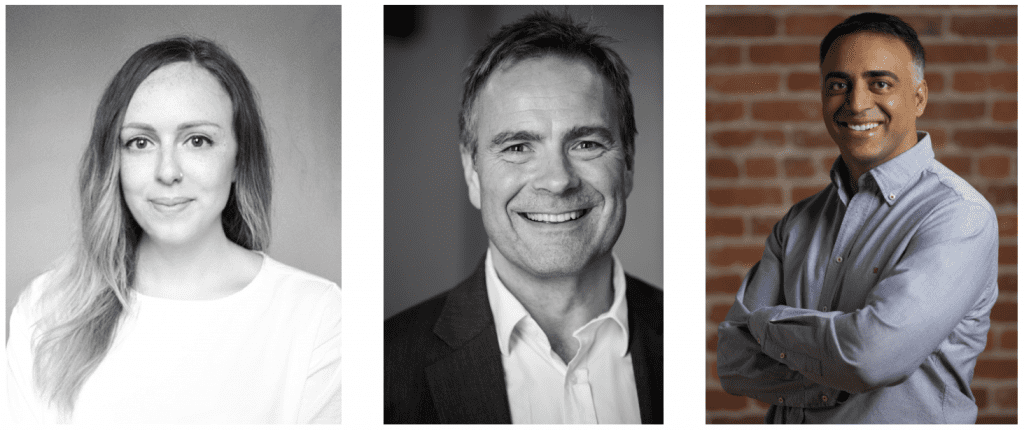 The teaming up gives Systech the latest in technology, such as immutability of blockchain, the speed, security, smart contract automation and FarmaTrust Artificial Intelligence substantially increase its services. FarmaTrust, on the other hand, gains access to a global pharma supply chain process and in turn, is able to perform its intended role.
An estimated revenue of USD 200 billion a year, the counterfeit drug trade is one of the largest in the world and through the partnership, this evil can be combated with more efficiency and speed.
FarmaTrust's CEO, Raha Sharif stated about the partnership, "This is a significant deal and we are fortunate to work with Systech and integrate our blockchain technology with their compliance, traceability and authentication solutions. This combination is the only non-additive solution that can guarantee product authenticity throughout the supply chain journey. It's also great to have a partner who has global coverage as well as a 32-year history of partnering with the world's 20 largest pharma companies."
While Ara Ohanian, CEO of Systech said, "In Systech's continued commitment to advance supply chain security, we have partnered with FarmaTrust to integrate their proven blockchain solutions." He further said, "By combining their bulletproof blockchain and AI solution with our authenticated and trusted e-Fingerprint® technology, we have created a foolproof solution in the fight for pharmaceutical supply chain safety and authenticity."
FarmaTrust Advantages
FarmaTrust offers unique, smart, efficient, easy and cost effective advantages to the international medical supply chain:
Cost effective approach to track and trace products.

Simple API to integrate into existing supply chain.

Data transparency.

Data privacy in terms of pricing to avoid conflicts in trade.

Machine learning to provide most efficient market analysis and routing.

Demand prediction to avoid supply gaps
Minimal impact on existing systems.

Efficient trade routing.

Scalable and flexible.

Data confidentiality.
For Regulators

:

Simple to implement.

Easy verification of medication.

Immutable record to prevent tampering.

Instant access to product history, batch information and other for tractability.
The FarmaTrust system is designed to be industry friendly and secure to clamp down on illegal drug trade.
About FarmaTrust
One of the most efficient pharma tracking and authentication systems, FarmaTrust is a decentralized platform that leverages the power of blockchain to ensure that pharma products; from sourcing of raw material to manufacturing; from logistics to the reach of the patient, is totally free from flaws that would allow fake and counterfeit drugs to enter the supply chain and eventually cause patient deaths.
The blockchain ecosystem relies on machine learning, big data, artificial intelligence to be used by every aspect of the trade, including pharma companies, governments, regulation bodies health centers and even patients to bring about transparency and authenticity to the medications being used.
About Systech
With more than three decades of experience in the supply chain security and product authentication trade, Systech is a global leader in its field and has, over the years, pioneered product and patient safety by using the latest in technology and management system. This includes line vision, inspection, overall packaging, tracking and tracing products to ensure integration of end-to-end supply chain. The organization has extensive experience in the pharma trade. It has helped more than 500 pharma companies in over 47 countries to combat fake medication.
Today, the organization supports over 1700 active product lines and has integrated software solutions into its system to deliver ever-efficient services.
The partnership between FarmaTrust and Systech opens new doors and avenues to mitigate the penetration of counterfeit medicines in the global healthcare environment and ensures that patient health is always a priority.
Find out more on: https://www.farmatrust.com/