Fame Delivered, the ultimate platform for aspiring stars, is excited to announce its partnership with MICE Experts as their official media agency, a highly regarded media agency known for its expertise in creative solutions. This collaboration is set to revolutionize the way individuals attain fame and recognition on a global scale.
MICE Experts has built a strong reputation for its innovative and impactful media services. Their creative approach and dedication align seamlessly with Fame Delivered's mission to provide unparalleled opportunities for individuals to showcase their talents and accomplishments.
As the official media agency of Fame Delivered, MICE Experts will play a crucial role in enhancing the platform's visibility and engagement. By leveraging their expertise, Fame Delivered aims to broaden its reach, creating more avenues for talent, sponsors, and fans to connect and collaborate.
"We are delighted to partner with MICE Experts, whose passion for creativity and media excellence resonates with our vision at Fame Delivered," Fame Delivered. "This collaboration marks a significant step forward, allowing us to enhance the fame experience for all participants and stakeholders involved."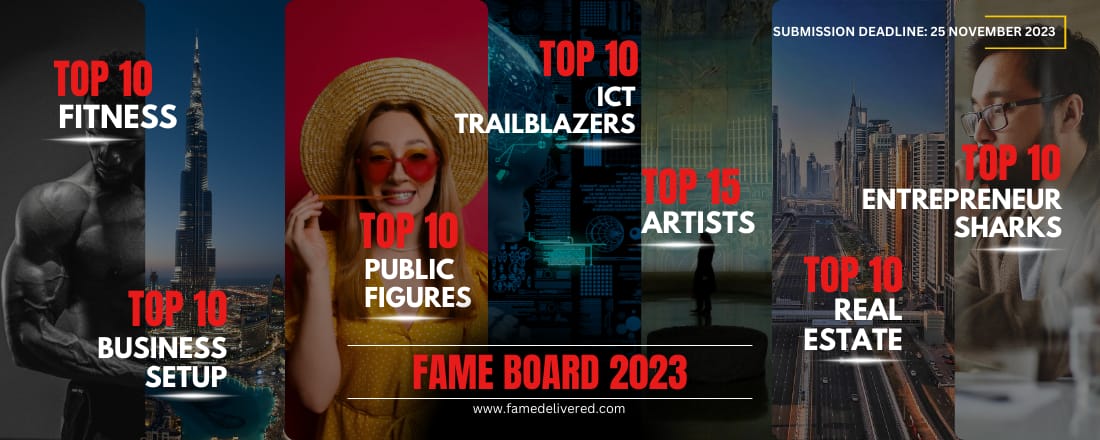 With this partnership, Fame Delivered reaffirms its commitment to providing a dynamic and engaging platform for individuals to shine. MICE Experts' contribution will further enrich the experience, ensuring that the journey to fame is not just a dream but a tangible and fulfilling reality.
To explore the exciting opportunities offered by Fame Delivered, please visit famedelivered.com . For more information about MICE Experts and their services, please visit miceexperts.me
The synergy between Fame Delivered and MICE Experts promises to redefine the landscape of talent exposure and media representation. With this partnership, Fame Delivered can leverage MICE Experts' extensive network and innovative media strategies to offer aspiring stars an even more robust platform. This collaboration is not just about enhancing visibility; it's about creating a transformative experience that empowers individuals to reach their full potential. The combined strengths of Fame Delivered's talent-centric platform and MICE Experts' creative prowess are set to create a new benchmark in talent discovery and promotion.
Furthermore, this partnership underscores the evolving nature of media and talent interaction in the digital age. As both organizations join forces, they bring a fresh perspective to the table, one that aligns with the dynamic demands of today's digital audience. By focusing on creativity, engagement, and cutting-edge media solutions, Fame Delivered and MICE Experts are poised to offer a comprehensive and immersive experience to artists and performers worldwide. This collaboration not only signifies a milestone for both entities but also paves the way for future innovations in the realm of media and entertainment.
For media inquiries, please contact:
Riya Shah
PR Strategist
Fame Delivered
feature@famedelivered.com
About Fame Delivered
Fame Delivered is a leading media platform dedicated to helping individuals realize their dreams of fame and recognition. With innovative features and exclusive opportunities, Fame Delivered provides a unique platform for aspiring stars to showcase their talents and achievements, transforming aspirations into reality. Learn more at famedelivered.com
About MICE Experts
MICE Experts is a respected media agency specializing in creative solutions. With a focus on innovation and impact, MICE Experts delivers exceptional media services to clients globally. Learn more at miceexperts.me