Corporate data continues to rule the fintech sector despite being frequently skewed, subjective, and prone to advertising. Accurate local statistics and unbiased professional insights are a rare gem whether you're researching new markets for business expansion, moving to a new country, or looking for a convenient way to pay while on vacation.
Okay, WTM, what is the top neobank in Mexico? Are checks still prevalent in the US? Who needs Digilocker in India? Which digital wallets help transfer money in Thailand? 
These, and many other questions, will be answered by 'What the Money?' and its team dedicated to sharing an up-to-date and verified description of everything going on at every place on earth right now in fintech. 
'What the Money?', or WTM, the independent fintech consultancy bureau, introduces the premiere collection of its country reports, painting the local fintech landscapes as objectively as possible.
'It always amazes me how the tech progress is similar and completely different at the same time in each and every country. There are no two markets alike. Money and finances – this is a universal language that every human speaks. That's why it is exciting to witness the developing relationship between people, tech, and money worldwide.' – Anna Kuzmina, founder of 'What the Money?' and fintech expert with 10+ years in the industry, comments.
WTM reports shed light on the unique fintech ecosystems in different countries, providing the general macroeconomic and geopolitical portrait and diving into the fintech landscape, including banks, neobanks, payment methods, payment providers, etc. By analyzing the regulatory frameworks, blockchain technologies, eCommerce, and Web3 market trends, WTM reports grant carefully selected, objective insights for doing business in a particular market or landing in a foreign country as a digital nomad.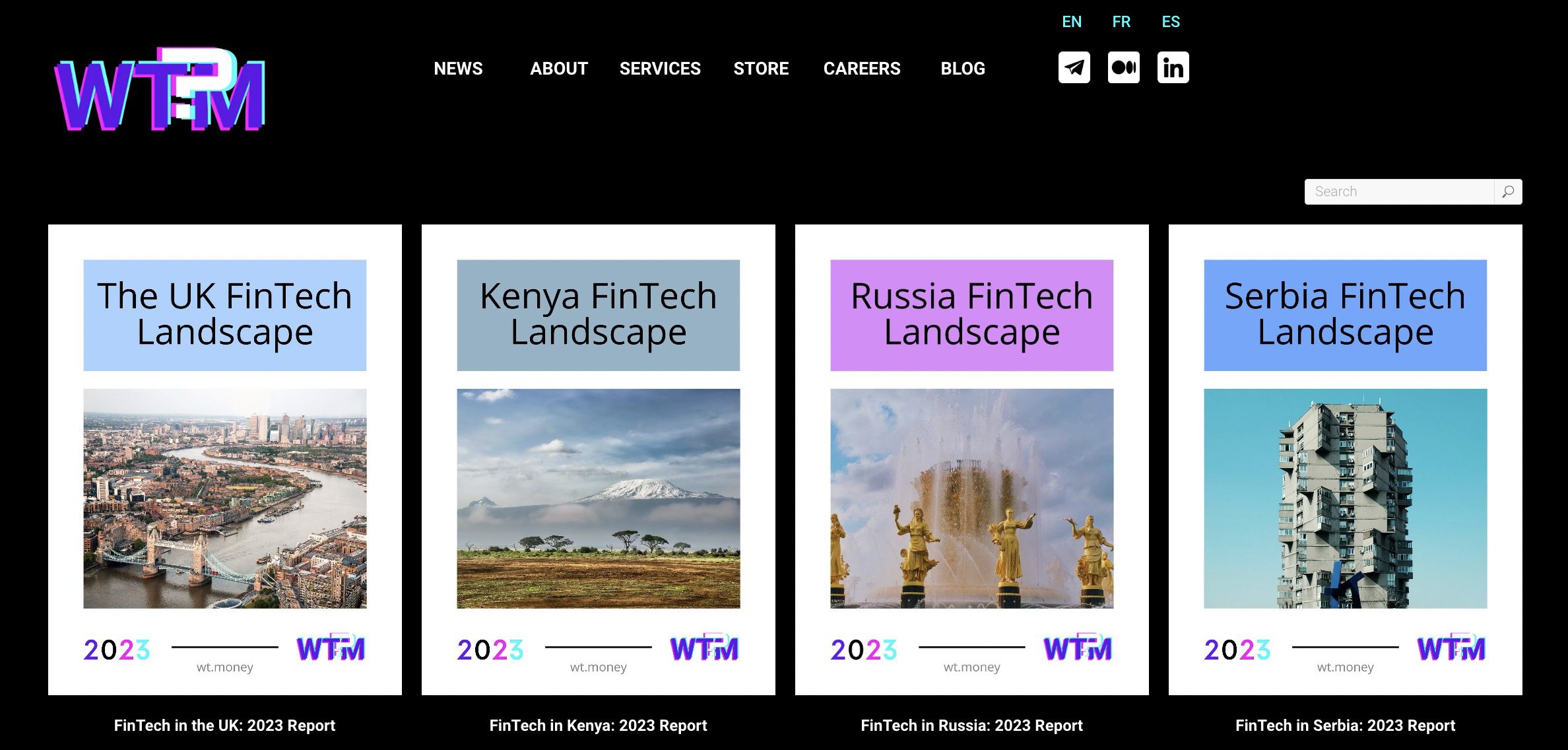 Building a knowledge database of the global fintech evolution across all continents and countries, the 'What the Money?' team speaks to local professionals to get their insights first-hand, visits industry events, and dives through hundreds of reports each week and every month, searching for data, and then combine everything to see the complete picture.
Any fintech needs transparent knowledge and point of view to evaluate their strategy and vision and monitor the trends. Here is WTM extending a helping hand with up-to-date research and insights in the form of a 'fintech world map & Wikipedia.' For those who have read this far, the WTM website offers free mini versions of country reports in the "Country Outlook" section – currently, they are available in English, French, and Spanish.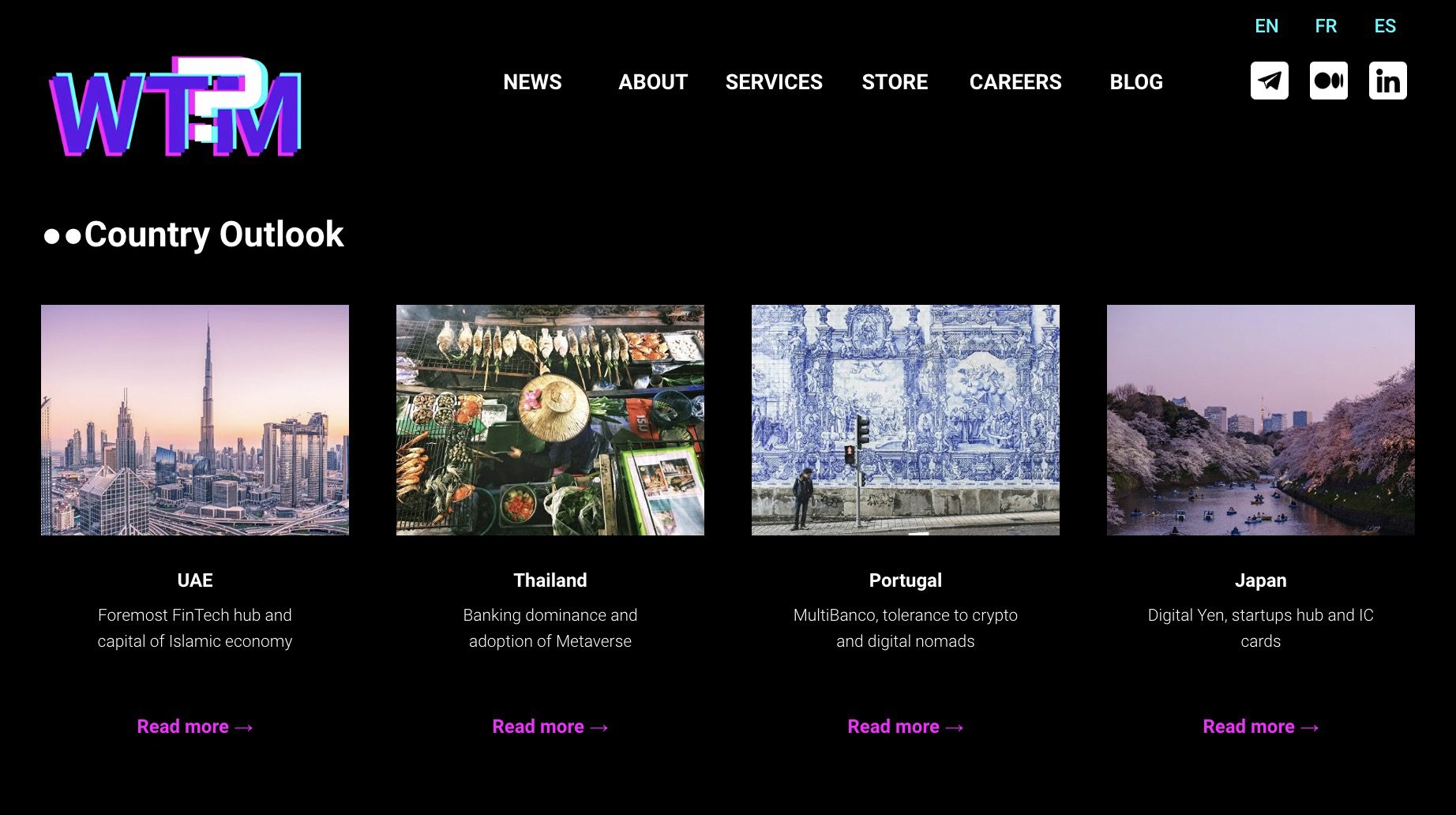 By highlighting success stories, challenges, and opportunities in different countries, WTM contributes to the overall development of the fintech industry and supports efforts to create a more inclusive and sustainable financial ecosystem.
________
'What the Money?' is a fintech consultancy bureau that advises on doing business globally and talks about digital innovations, local payment landscapes, Web3, and e-commerce. WTM releases monthly digests, regular reports, and articles on hot topics in these industries.
Find available reports on the website and follow WTM socials to learn more fintech insights and news: official blog, LinkedIn community, and Telegram-channel.