Finding temporary auto insurance can be tricky. You want to ensure you're getting the coverage you need, but you also don't want to overpay.
Here's some expert advice on how to find the right temporary car insurance policy for your needs, even if it's just auto insurance for two weeks or so.
Commonly Asked Temporary Auto Insurance Questions
There are a few different types of short-term auto insurance policies available. Some providers offer single-day coverage, some offer weekly coverage, and some may even provide monthly or annual coverage for those needing temporary auto insurance.
The amount of coverage provided will depend on the policy you select.
#1 – How are these plans different?
Short-term auto insurance policies are typically offered through specialty companies or through larger traditional carriers. 
The main difference between the two is short-term policies may only provide liability coverage, while traditional providers will offer more comprehensive coverage, such as collision and comprehensive coverage.
#2 – What factors should I consider before purchasing?
The cost of the policy will be a major factor when selecting temporary auto insurance. In addition, you'll want to consider the type of coverage offered, any restrictions or exclusions that may apply, and any discounts available.
You'll also want to ensure the provider you select is licensed in your state and has a good rating with the Better Business Bureau.
#3 – Do these temporary auto insurance policies provide limited coverage?
Most short-term auto insurance policies will provide limited coverage, meaning they won't cover repairs or medical bills caused by an accident. It's important to understand the limits of your policy before purchasing one.
It's also a good idea to check with your auto insurance provider. Some may offer temporary coverage for a fee if you cannot find coverage through a specialty provider.
#4 – Is this coverage worth it?
In some cases, temporary auto insurance may be worth it. If you need short-term coverage for a specific reason, if you're preparing to experience life on the road again and take a road trip, or are planning on renting a car, then the cost of the policy may be worth the peace of mind it provides.
However, if you don't need the coverage or cannot find a policy that meets your needs, then it may be better to skip the extra expense. Be sure to compare additional non-insurance-related costs as well. If you're traveling, you might end up in a country with the highest car rental prices in the world.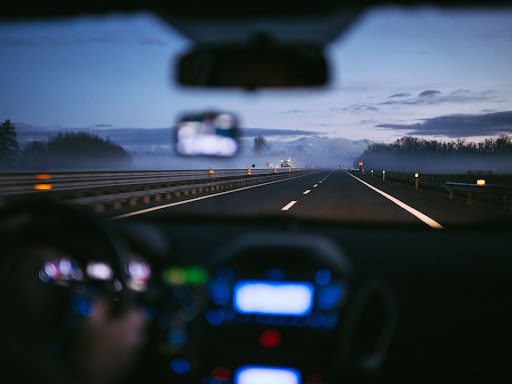 Start By Contacting Your Current Insurance Provider
If you're in need of auto insurance for a limited amount of time, the best way to go about it is by contacting your current auto insurance provider.
Most auto insurers offer short-term auto insurance options, so it's worth getting in touch with your provider first to see if that might be a good fit for you. 
You can also browse online auto insurer websites for information about the policies they offer and then contact them directly for more details.
Some providers may require additional paperwork before authorizing a two-week auto policy, so make sure you understand their process beforehand.
Go Online for Additional Plans, Coverage Options, and Comparison Tools
If you need auto insurance coverage but only for a short period, an online option could save you the hassle of going through a traditional insurance company.
Online providers can often provide coverage at a low cost while still offering trusted and reliable protection. Many reputable companies are available to choose from, and they will typically offer you a free quote quickly and easily.
Shopping around online is also a great way to find the best rate that fits your needs. So if you're looking for temporary auto insurance coverage with minimal effort, consider going the online route. It might just help save you some money.
Shop Around to Find the Best Deal
Looking for the best policy to suit your needs doesn't have to be a struggle. By shopping around and comparing short-term car insurance, you can ensure you get the best deal available.
With so many providers out there, it can be hard to find the one that fits your individual situation, but researching policies by price and coverage will help ensure that you get the most bang for your buck. 
Take some time to consider what type of coverage is right for you. It's an important step in finding the perfect policy.
Be Aware of the Requirements to Receive Coverage
When looking for car insurance, it's important to make sure you have all of your documentation in order. Insurers may need to verify that you have a valid driver's license and proof of insurance before they will provide coverage, so make sure you have both on hand. 
You may also need to provide additional details, such as your age and driving record. This information is necessary to ensure that you're getting the right coverage and price for your needs.
Checking with the insurer upfront can help you know what else you may need for the process and avoid any delays in getting the coverage you need.
Understand All Policy Terms and Conditions Before Purchasing
When it comes to purchasing a policy, there is no such thing as being too informed. Carefully read through all terms and conditions before signing on the dotted line. Ask questions if anything is unclear.
Some examples of important contract terms to watch out for include:
Deductibles

Exclusions and restrictions

Limits of liability

Period of coverage

Requirements for filing a claim
By understanding exactly what is included in your policy and how it will affect you, you can ensure that the coverage you purchase is right for you.
Taking time to do this research initially will save you from any nasty surprises in the future. Knowing what's covered and what isn't is essential, so ensure you're comfortable with all aspects of a policy before making your final decision.
Getting Your Temporary Auto Insurance Coverage
There you have it: These are a few tips to help you get started when shopping for temporary auto insurance. Be sure to contact your current insurer first, then compare rates and coverage options.
Remember that some insurers may have different coverage requirements, so read the terms and conditions carefully before purchasing a policy.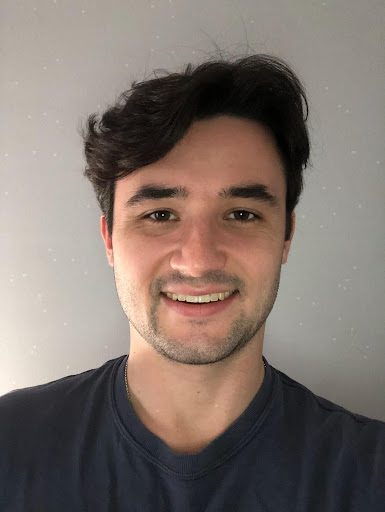 Luke Williams writes and researches for the auto insurance comparison site, AutoInsurance.org. His passions include insurance and helping drivers find temporary coverage.