The significance of home security has never been more pronounced in today's fast-paced digital era. Our homes, the sanctuaries where we find solace and comfort, deserve the utmost protection against potential threats. This is where the innovation of alarm systems comes into play, boosted by the convenience and power of remote monitoring. The eufy, a leader in smart home technology, offers a cutting-edge solution to enhance your home security with its intuitive mobile app.
eufy Alarm System Security App
Imagine having the ability to manage your home's alarm system effortlessly from the palm of your hand. The eufy's alarm system security app brings this vision to life. It serves as your own system for controlling and monitoring eufy alarm system, empowering you with real-time insights into the safety of your home, whether you're at work, on vacation, or simply relaxing on the couch.
Stay Informed with Real-Time Alerts
The eufy's alarm system security app ensures that you're always in the know. It delivers real-time alerts directly to your smartphone, keeping you informed about any unusual activities or potential security breaches. Whether it's a triggered motion sensor, a door opening, or a security camera detecting movement, the app promptly sends you notifications, providing peace of mind and enabling swift actions if needed.
Live Camera Feeds: Eyes on Your Home, Anytime, Anywhere
One of the most powerful features of the eufy alarm system security app is its ability to stream live camera feeds. With just a few taps, you can access real-time video footage from your eufy security cameras. This feature allows you to visually verify the situation at home, ensuring that false alarms are minimized, and you can act accordingly in genuine emergencies. The crisp and clear video quality, even in low light conditions, ensures that you won't miss any detail.
Easy Setup for Remote Monitoring and Notifications
Setting up remote monitoring with the eufy alarm system security app is remarkably straightforward. The eufy has designed the app with user-friendliness in mind, ensuring that even those who aren't tech-savvy can easily configure their alarm system and notifications. The step-by-step setup guide within the app ensures a hassle-free experience, and you'll be up and running in no time.
Making Your Home Security a Breeze
The true measure of any technology lies in the experiences of its users. The eufy's alarm system security app has gathered praise from countless homeowners who have found it to be a game-changer in home security. Users highlight the convenience of receiving instant alerts, the comfort of being able to check in on their homes while away, and the added layer of protection that the app brings to their lives. It's not just about technology – it's the peace of mind that comes with knowing your home is secure.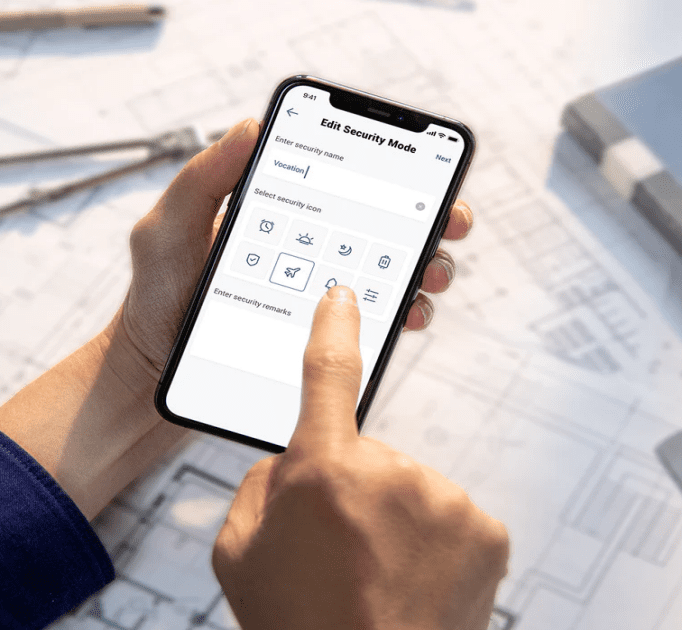 Addressing Security Concerns
It's natural to have concerns about remote access and control. The eufy takes security and privacy seriously. The eufy alarm system security app employs robust encryption protocols to safeguard your data. Additionally, you maintain full control over your system, ensuring that only authorized individuals have access. The eufy understands that your home is your haven, and it's committed to providing a secure platform for you to monitor and protect it.
Conclusion
In conclusion, the eufy alarm system security app embodies the essence of modern home security, seamlessly integrating technology into the daily lives of homeowners. With real-time alerts, live camera feeds, and easy setup, it's a must-have for anyone seeking the safety of their home. The eufy's commitment to user satisfaction, coupled with its dedication to security and privacy, makes it a trustworthy partner in safeguarding what matters most. Embrace the digital age with eufy, and take control of your home security like never before.