Running and growing a business is one of the most difficult tasks for an entrepreneur. It can be extremely challenging because there are innumerable factors to be considered. It doesn't matter what kind of business you run, growth is important. 
Growth means more revenue and who wouldn't want to increase their revenue? Growing your business and transforming it can be confusing and demands quite a bit of effort. In this article, we'll look at useful steps that help you expand and transform your business.
Research Your Business
The first step in the growth and expansion of a business is researching it. The only way you'll know what to do is if you gain knowledge about your business and understand it. Ensure that you know the strengths and weaknesses of your businesses. Find out what it would require to undertake the successful expansion of your business. Try to figure out how you can transform your business and what's holding it back. Moreover, it's good to research your competitors and the market as well. Once you realize their motives and how they're performing, you may find out what you have to do to expand your business. 
Offer New Products and Services
This is one of the most effective steps and tips. However, implementing this can be quite difficult. Once your business starts to provide more products and services, you'll get more potential customers. By providing more, you can have a greater target audience and a larger number of potential customers. For this, you'll need to figure out what your customers want so you use the right marketing strategies to attract them. If you don't do that, you'll just be launching a product that won't sell and it'll only cause problems for you. You need to conduct a small survey or another type of research regarding your target audience to figure out what they want.
Have an Online Presence
In the 21st century, a business must have an online presence. You will definitely need it, since competitors are probably using it. Having a website and social media presence is an absolute necessity to expand and transform a business. You can explore Shopify to help you set up a good website. Having a website will increase your reach and will make it easier for customers to view your business or contact you. Make sure the website is easy to use, attractive and runs smoothly. 
Find New Territories to Expand
Finding new territories in which to expand sounds very simple but it's incredibly challenging. There are two concepts at play here. Either you can franchise your business into different locations or set up a new shop with new products that are somewhat related to your business. If you sell existing products to new potential customers, it'll be much more profitable. The more locations you can use to open up a shop or franchise and sell more products or services to new customers, the more revenue you'll generate. As you find new territories, you'll come to acquire various types of customers so you can get broader feedback on your services and products.
Attend Networking Events
The more your brand is known and visible, the more chances it has of growing into a massive business. You need to increase the reach of your business. Even though digital marketing helps a lot in that, you have to attend networking events. At these events, you can gain valuable know-how about the market and your competition as well. You must attend such events to make sure you plant your feet properly in the market. The more people that know you, the better it is for your business. 
Customer Dealings
For a business to expand and grow, you don't just need new customers. You want to ensure that your existing customers shop from you again. For this, you have to ensure your dealings with customers are great. Listen to their feedback and suggestions. Try to know their demands and requirements and then mold your services or products accordingly. Your communications with customers must be efficient. This will boost your sales and ensure that your customers are satisfied and are willing to shop again.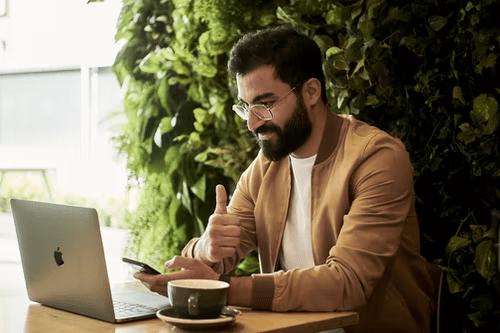 The growth of a business is something every businessman or entrepreneur thinks about. Transforming your business will require you to put in effort and energy. You need to attend events that increase your reach and establish an online media presence. Moreover, using social media has been said to increase your marketing and reach as well. Get to know your customers and converse with them. Try to franchise your business and keep adding new products to your inventory. You can only accomplish this if you have in-depth knowledge about your business.