In today's fast-paced digital world, small businesses need innovative marketing and CRM solutions to stay ahead of the curve. Buildio.io is a cutting-edge platform that offers comprehensive marketing and CRM software tailored specifically for small businesses. We had the pleasure of sitting down with Salman Ahmad Khan, the founder of Buildio.io, to learn more about their mission and how they are helping small businesses thrive.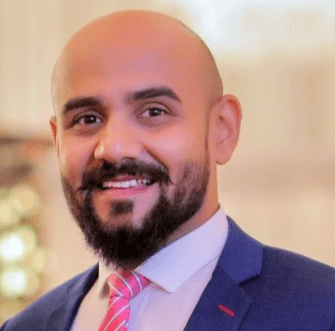 Tell us about Buildio.io and what inspired you to create the platform. 
Salman: Buildio.io was born out of a desire to empower small businesses with the software they need to grow and succeed in the digital age. I noticed a gap in the market for a comprehensive, easy-to-use, and affordable marketing and CRM solution tailored specifically for small businesses. With Buildio.io, we aimed to create a platform that brings together all the essential marketing and CRM software under one roof, helping businesses streamline their processes and focus on what they do best.
What sets Buildio.io apart from other marketing and CRM solutions on the market? 
Salman: Buildio.io is designed with small businesses in mind. Unlike many other platforms, we offer a user-friendly interface, flexible pricing plans, and a dedicated support team to help businesses make the most of our tools. We also prioritize continuous improvement, incorporating customer feedback and staying ahead of industry trends to ensure our platform evolves with the needs of our clients.
What are some of the key features and benefits of Buildio.io for small businesses? 
Salman: Buildio.io offers a wide range of features to help small businesses manage their marketing and CRM efforts more effectively. Some key features include:
Website & Funnel Builder: A website and funnel builder is a user-friendly tool for creating and managing websites and sales funnels, streamlining the process of guiding potential customers towards conversions or sales without the need for coding or design skills.
Email Marketing: Easily create and send targeted email campaigns to nurture leads and engage customers.
Social Media Management: Schedule and monitor your social media posts from a single platform.
CRM: Organize and manage leads, sales, and customer relationships with our intuitive CRM system.
Marketing Automation: Set up automated workflows to save time and ensure consistent communication with your audience.
By bringing these tools together, Buildio.io helps small businesses save time, increase efficiency, and drive growth.
How does Buildio.io cater to the unique needs of small businesses? 
Salman: We understand that small businesses face unique challenges when it comes to marketing and CRM. That's why Buildio.io offers flexible pricing plans, allowing businesses to choose the features they need without breaking the bank. Our platform is also designed for ease of use, meaning business owners can get started quickly without a steep learning curve. Finally, we prioritize customer support, ensuring our clients have access to the help they need when they need it.
What's next for Buildio.io? Are there any new features or updates on the horizon? 
Salman: We're always looking for ways to improve Buildio.io and expand our offering to better serve small businesses. Some exciting updates in the pipeline include AI-driven marketing insights, advanced analytics, and integration with more third-party tools. Our goal is to continue innovating and providing the best possible platform for small businesses to succeed.
Conclusion: 
Buildio.io is changing the game for small businesses looking to streamline their marketing and CRM efforts. With a focus on ease of use, affordability, and continuous improvement, Buildio.io is poised to become indispensable software for businesses looking to grow in the digital age. We'd like to thank Salman Ahmad Khan for taking the time to share his insights and passion for helping small businesses succeed. To learn more about Buildio.io and how it can benefit your business, visit their website at www.buildio.io.