David Drake is one of the most influential advisors and investors in the cryptocurrency industry. He is a leader in cryptocurrency and his crypto hedge funds support new cryptos and ICOs with seed investments. From his wealth of experience in cryptocurrencies, David will be talking to us about the current state of the crypto market and ICOs.

1) Please tell us your name and about yourself?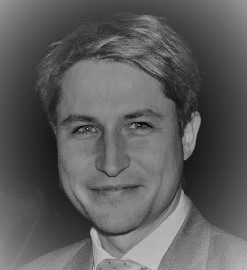 My name is David Drake. I am the Founder and Chairman of LDJ Capital, a multi-family office which deals in worldwide funds worth trillions in assets and maintains more than 50 global directors and family office partners. I am also the Chairman and CEO of The Soho Loft, a global financial-media company offering corporate communications, media relations and fundraising support.
2) You are a very successful Crypto and ICO Advisor, what is the secret behind this success?
I have been confident in the potential of blockchain and cryptocurrency since the beginning.  It started in early 2011 when I was working to lobby the Senate and the House of Representatives to change the fundraising laws in the US. Soon after, we started developing cryptocurrency platforms for clients.
3) You have been featured on Bloomberg, CNBC and Fox News, as well have lobbied the JOBS Act since 2011 to allow advertising in US fundraising, what does this mean to you?
The JOBS Act (Jumpstart Our Business Startups) laid the path to starting the Crowdfund Intermediary Regulatory Advocates (CFIRA).  I was proud to be included in the development of new laws underlying all fundraising in the U.S. I knew this would be critical to the growth and future of the cryptocurrency market and I've used platforms like Bloomberg, CNBC and Fox News to highlight the growth and future potential of this market. I have also had the pleasure of discussing the opportunities and obstacles at parliament in the UK and received an invitation to the White House for Champions of Change.
4) Your company LDJ Capital has financed so many ICOs, tell us more about this fund?
LDJ Cayman Fund Ltd. manages digital assets like cryptocurrency for blockchain firms through ICOs. The goal is to deploy $200 million in capital and manage accounts for non-US Global billion-dollar family offices entering the space while maintaining high standards of governance and transparency. We are now working on a seed and private presale fund to get involved in earlier stages of cryptocurrency.
5) You started an ICO Advisory Program with The Soho Loft. Can you tell us more about this?
I saw there was an urgent need to help the cryptocurrency projects LDJ Capital was advising as the founders and teams fumbled their way through various processes. The blockchain startups also needed to showcase their brand and convey their message across within the short time frame of their token sale schedule.
I put together management and marketing resources to expand The Soho Loft's Advisory Program. We now have a team of 20 full-time employees who could support the cryptocurrencies with whom we work and guide them towards success. This includes a 50-step proprietary onboarding program. The program has become incredibly popular. We have to go through 200 ICOs a month to pick the top ten we want to bring onboard.  
We have created a virtual incubator with a small advertising company that these clients have access to just for having us as an advisor.
6) SEC, Wall Street and institutional investors currently demand a higher quality ICO accountability, what would you like to tell us about this?
The most prominent challenge is a lack of accountability and governance among initial coin offerings that often end up gaining rapid momentum. Tether is a prime example of an offering that refused to offer any transparency into its operations and suffered as a result.
The regulation surrounding Wall Street was created for a reason and we are starting to see those reasons protrude in the cryptocurrency ecosystem. The cryptocurrency ecosystem needs to make some changes in order to reach its full potential.
7) 2017 was a successful year for the crypto Market. But 2018 seems to be experiencing much pressure from Wall Street and the government. What is the fate of the Cryptocurrency market?
As Bitcoin and other cryptocurrencies continue to see irregular and somewhat unpredictable upward and downward trends, many are left wondering what is causing this decline after the ecosystem closed out 2017 on such a strong note, hitting record highs last December. The market is small enough that one company can impact pricing across the world. We are even seeing black box trading strategies perpetuating downward or upward market trends.
As a result, we have to demand more from both the existing cryptocurrency businesses and the Initial Coin Offerings entering the market. The organizations behind cryptocurrencies need to offer basic customer service platforms where investors can get answers to questions and build investor forums and communities where people can go to exchange ideas. Only then can we start building investor confidence and see the market grow.  
8) What is your advice for upcoming Crypto startups, ICOs and investors?
Make certain you have a clear and detailed market entry plan. As long as the market continues to be volatile, it is imperative you are able to answer any and all questions from regulatory agencies as well as current and potential investors.  
Lastly, make sure you seize every opportunity to pitch investors. We see a lot of companies coming to us who believe this can be a quick and easy path to success. There are no shortcuts in this industry. Entrepreneurs have to work seven days a week to succeed.