We want to cherish every moment we have in this life. The best way we can do that is through a camera or a digital video camera. Whether it is for fun or work, quality photography needs quality cameras. So, you may find yourself going beyond your smartphone camera just to get a good one.
But, there are plenty of camera options you can choose from. The worst part is that they have technical terms like a viewfinder, mirrorless technology, etc., that can confuse a newbie.
Regardless of the technical terms and confusion, you still need a camera to capture those beautiful moments. That's why we have created a simple guide on what to consider when buying a camera.
So, let's explore everything you should know about purchasing a camera.
1. Your Camera Needs and Budget
Know your camera needs first, and create a budget. A wildlife photographer will need a durable camera with more features than an in-house vlogger. Knowing your camera needs will help you select other essential camera qualities like lens type.
Some cameras have high price tags. So, it is better to have a budget you can manage. Using a narrow price range can come in handy. For example, going for $850-$1000 is more practical and manageable than going for a below $1000 camera hunt.
Remember, do not spend the whole budget on the camera body. You have the lens and other accessories to worry about too. So, based on your camera needs or the type of photography you're interested in, you'll know whether you need a tripod, batteries, extra memory cards, etc.
2. Camera Types
After creating a budget, next is deciding the best camera type for you. You have four options:
Point and Shoot: They are compact, convenient, and best for newbies. Plus, they have automatic modes making them easy to operate for beginners. But they have fixed internal lenses that can limit use cases.
Bridge Camera:  They are like point-and-shoot cameras but with more control over camera settings. Also, they have better ergonomics for handling. But, they don't have interchangeable lenses.
DSLRs (Digital Single-Lens Reflex): Comes with the right lenses. You can get great quality images from low-end DSLRs with more control over camera settings. You can enjoy advanced features like a highly-rugged frame and fast continuous shooting for high-end DSLRs.
Also, you'll have access to several types of lenses, flashes, etc., for different creative effects.
Mirrorless Cameras: They allow you to enjoy the benefits of DSLRs in a compact body. It has no reflex mirror, so you can directly adjust your image before shooting it. They have exceptional quality and versatility.
Stick to your photography needs and choose the best tool. If you don't plan to go past the basics, stick to point-and-shoot cameras.
However, entry-level DSLRs will be appropriate if you want to get into photography and advance. But, if money isn't an issue, you can opt for a mirrorless camera or high-end DSLR like the Panasonic Lumix GH5 digital video camera.
We now want more than just pictures. Instagram Reels, Tik Tok, and YouTube Shorts are here. You'll need the best video camera with quality 4K capability for crisp content. So, consider the possibility of advancing your photography and video quality when selecting your camera type.
3. Sensor Quality and Size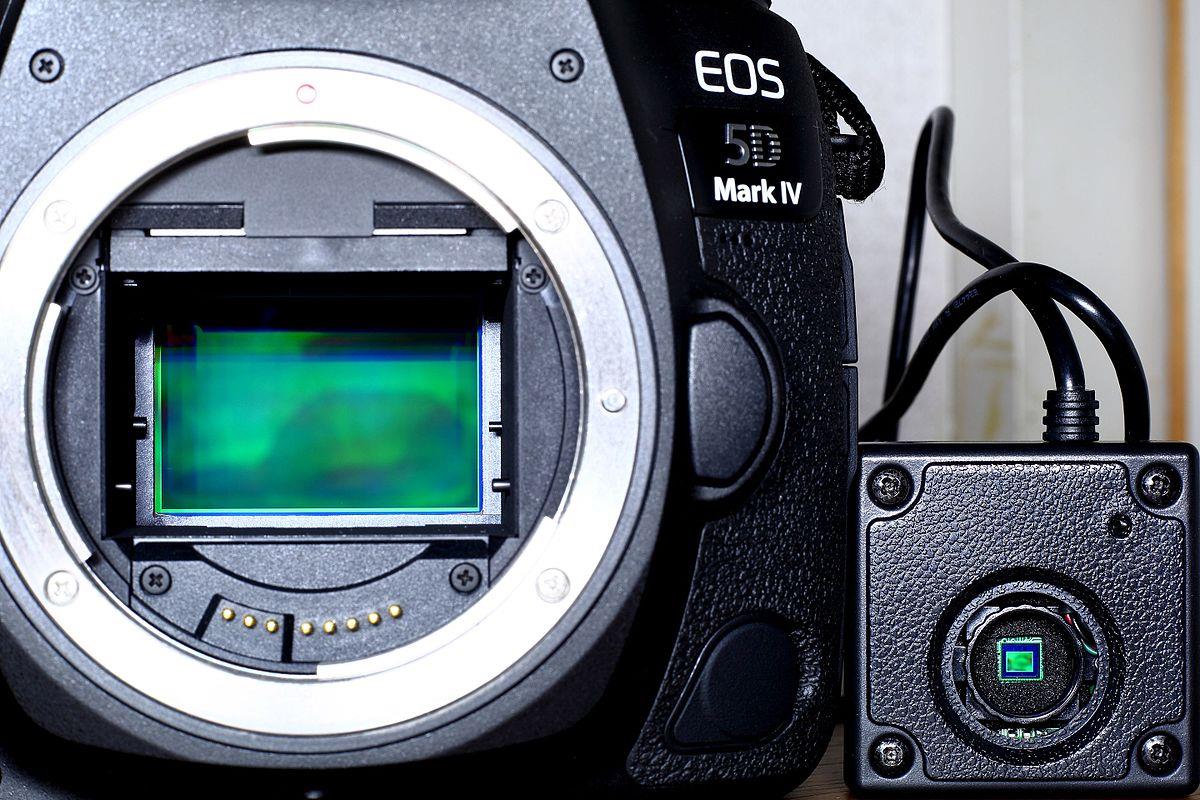 Source: Wikimedia Commons
After picking the best camera type, you need to understand the sensor differences that fall into three categories:
Size: A bigger sensor has better image quality. As such, big sensors have high price tags. They are more common with professionals than beginners. The largest known consumer sensors are known as full-frame (35 mm).
But most cameras have sensor sizes smaller than full-frame –  APS-C (advanced photo system type C) and Four Thirds. Anything lower than Four-Thirds can be a bridge camera. So, consider Four Thirds, APS-C, or full-frame, depending on your budget.
Resolution: Larger sensors get you more resolution (more megapixels). More megapixels allow you to make bigger prints and great cropping latitude. In short, you can get incredible detail and magnify your subject.
But more megapixels take up a lot of space too. And photos or videos in low light can be noisy and of poor quality. So, settle for a trade-off of a higher resolution that won't need so much storage space.
ISO Capability: Refers to a camera's sensitivity to light – the higher, the better crisp images you get. You can shoot great photos with no noise at ISO 3200, 6400, or beyond with high ISO cameras.
However, some cameras can not get quality images past ISO 800. Unfortunately, ISO capability is determined by so many factors that you can rely on paper specs alone. The sensor technology, aperture, shutter speed, etc., come into play.
So, you'll be better off evaluating hands-on customer reviews to gauge their experience.
4. Lens Quality
Your sensor will only work great with a great and better lens. You will get blurry images if you have an excellent sensor with a low-quality lens. Standard point-and-shoot and bridge cameras don't have interchangeable lenses. So, you can compare the zoom ranges of different models to settle on the best one.
DSLRs and Mirrorless cameras need at least a lens to operate. What you opt for depends on your needs. So, choose the best zoom range and quality based on your needs and interests. Note that choosing a lens can be as confusing as the camera itself.
5. Speed and Performance
The camera's speed and performance involve its startup time, autofocus speed, and operational speed. Also, it includes the frames per second (FPS) – the number of pictures the camera can take during continuous mode when holding the shutter button.
You can get cameras with better auto-focus speed for regular use for under $1000. Generally, DSLRs and mirrorless cameras have the best performance. For compact and bridge cameras, it all depends on the model you choose.
If your interest is in wildlife, birds, or sports, you'll need a camera with advanced auto-focus and continuous shooting speeds. Plus, they should have a high auto-tracking feature to capture the tiny details in still images.
6. Video Capability
Most modern digital cameras come with a video recording feature. Video Quality is a must, so consider going for a 4K camcorder. The best camera for video recording should get you ultra-HD or 4K video quality like Sony 4K camera.
7. Durability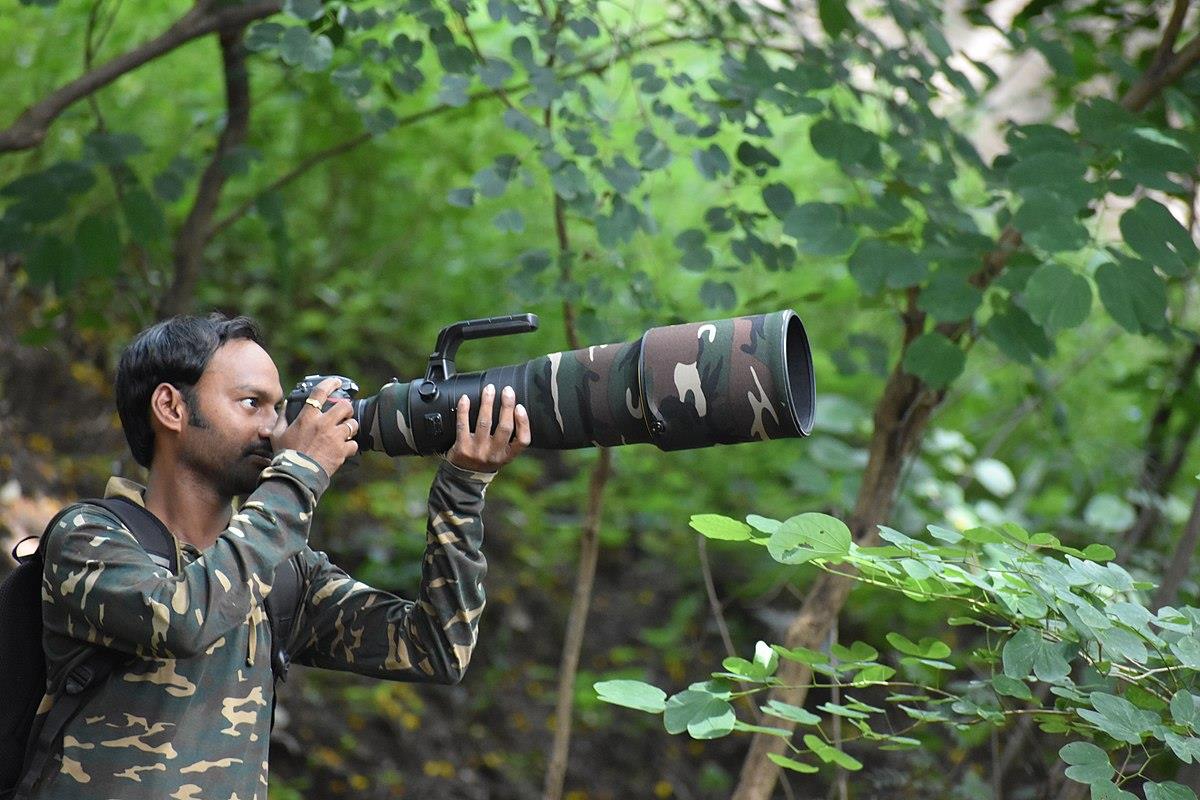 Source: Wikimedia Commons
Some cameras hardly last, while some can withstand light rain. For indoor photography or vlogging, durability may not be a significant factor.
However, durability must be a priority if you're into outdoor photography like sports, landscapes, outdoor events, or wildlife. You must go for a well-sealed camera to cushion against weather extremes.
Wrap Up
We can now capture life's beautiful moments with ease because of cameras. You can earn from your photos and videos, as seen on YouTube and Tik Tok. You can also opt for a photo gallery and sell your pieces.
But your journey starts by choosing the best camera that fits your needs. The guide makes the journey hassle-free to help you purchase the best camera. For beginners in photography, stick to point-and-shoot or bridge cameras.
However, you'll need professional video cameras like DSLRs and mirrorless cameras to advance into a professional.