Sitting in uncomfortable posture for long periods is the leading cause of back pains, shoulder pains, muscle pains, spine misalignment, and fatigue. We spend 60% of our wake time sitting, and for those working in offices, this goes up to 75%. We can't escape from this reality since the sedentary lifestyle is today's norm. Gaming chairs are a great rescue and thus are crucial equipment for you.
Upgrade that cheap office chair for a more comfortable and effective chair. This article will provide you with the benefits of using a gaming chair and much more.
What is a gaming chair?
The first gaming chair was invented in 2006 as a result of many gamers experiencing back pains. Several improvements have been made since the invention, including adjustability and padding for luxurious comfort.
They're built with features that support the natural posture of the user. The user easily adjusts and reclines the backrests and armrests to a comfortable position. For maximum comfort, the gaming chair contains thick padded arms, a backrest, and seats. Ergonomic pillows are also available for the curves at your lower back and neck.
This causes an increase in productivity as this chair doesn't limit movements or overworked muscles. Today, gaming chairs are used by gamers, students, and general computer users.
Benefits of a gaming chair
1) They're adjustable
They have moving parts that are easy to adjust, allowing you to move your body easily when seated.
Adjustable features in the seat allow you to recline the backrest to whatever position you wish. Actually, you can recline some up to 180 degrees. Reclining the chair allows minimal pressure and stress on your back.
Some chairs allow you to adjust the angle, height, and depth of the armrests. This ensures great comfort and an excellent experience.
Lumbar and neck pillows are present for more comfort when using these chairs. You can attach or detach these pillows depending on your preferences.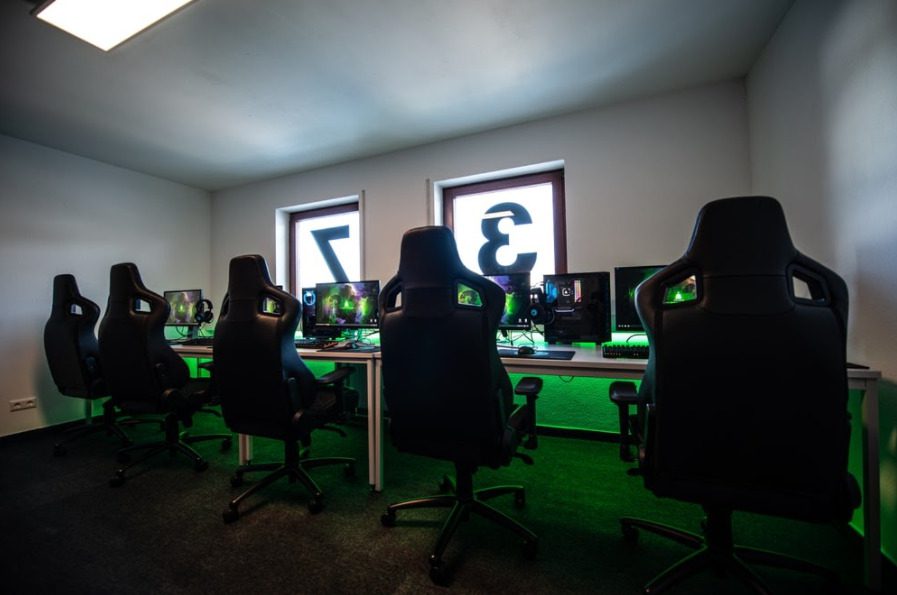 2) They support your overall health
The different ergonomic features in these chairs ensure great comfort when you sit. Maintaining a healthy posture prevents the occurrence of health conditions such as back pains and spine misalignment.
Good posture improves your blood flow and breathing, reducing dizziness or light-headed feeling.
3) They cause improved concentratio
n
With a comfortable posture and no pain, you can concentrate easily. Good posture boosts mood and brain functions, improving your effectiveness and productivity. When using a gaming chair, you're likely to notice an improvement in your performance.
4) The chairs are durable
The different parts of the gaming chairs are made of durable material, making them last longer. The frames are composed of stainless steel or aluminum which can withstand more than 100 kilograms, making them very durable.
These chairs are very light and easy to move around when gaming; thus can't damage easily. The material making the seats retracts back to their original shape easily.
Some chairs are made using polyurethane. This material has excellent properties such as it's breathable, doesn't retain odor, and isn't affected by temperature fluctuations.
Conclusion
Gaming chairs have features that fit every user's needs. These ergonomic features support movement, comfort, and good posture while sitting. A few of the many benefits of using this chair include improved blood flow, better breathing, and reduced muscle strains. A fixed position limits your movements and overworks your muscle, reducing productivity. Check out our gaming chairs for these benefits and much more.