2021 showed increasing interest in blockchain technologies around the world even on government/country levels. NFTs were and are also booming, more and more people are dragged into the decentralized movement, studying what's what in the ecosystem – from wallets and exchanges to understanding what smart contracts are. The users are starting to have wild dreams of quitting their 9 to 6 jobs and living on annual percentage yields brought by DeFi projects. The bull market makes us forget about the risks of pumps and dumps, impermanent losses happening in farming pools and look at staking as a primitive and unattractive feature of PoS blockchains. 
But we would like to remind users that staking is the core mechanism that guarantees the stability and performance of proof-of-stake blockchains. And today we invited Eugene Teslov – Chief Product Officer of Ever Surf blockchain browser which works in Everscale network (ex. Free TON) – to talk about Ever Surf and a freshly launched boosted staking program. 
TechBullion: Hi Eugene! Please, tell us a bit about Ever Surf, its core features and basically – why should we have it on our phones?
Eugene Teslov: Hi guys! Thank you for having me here. Simply put – Ever Surf is 'more than just a wallet'. Yes, you can store, send and receive Everscale's tokens but more importantly – Ever Surf is a blockchain browser that offers users an easy-to-use interface of communication with blockchain – debots. Imagine Telegram bot to be a smart contract that runs on blockchain. To use this bot one needs an interface. And here comes Ever Surf.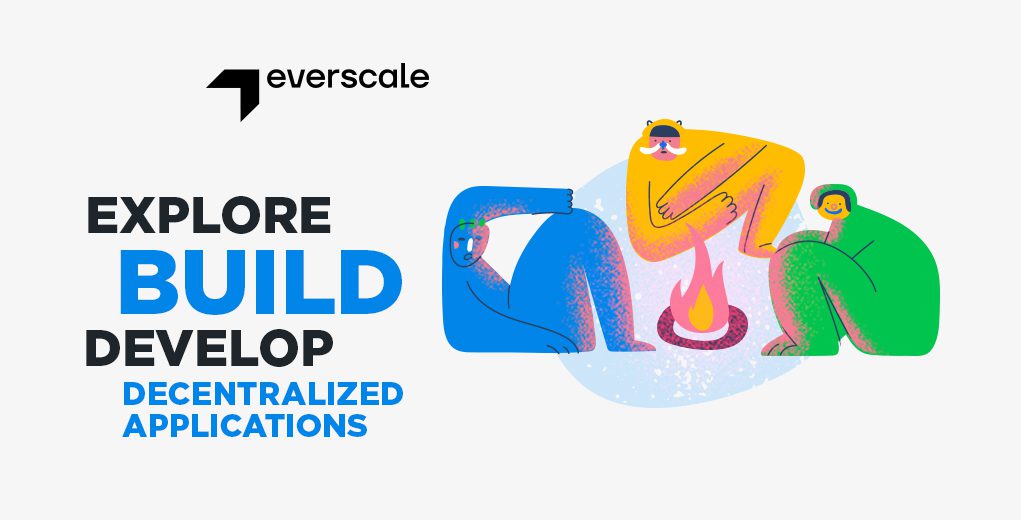 TechBullion: So, debots are 'decentralized bots', right? And what mechanics can be implemented in them?
Eugene Teslov: Debots have a chat-like interface which might look a bit primitive but it's only an interface, the code of smart contracts can be very complicated – it can be a chain of contracts with specific logic in each of its links. The complexity of the code is hidden from the user but the controls are here and they are very easy to use. Mini-games or lotteries can be easily wrapped into debots as well as staking. Yes, you can stake EVER with the help of Command Line Interface (CLI) but that is too hardcore for a user, dApps with the wallet as a Chrome extension can also do the trick but it's a bit centralized as you have to trust the browser and the extension. Running staking debot in Ever Surf guarantees you total control over your funds. 
TechBullion: But you will need some solid smart contracts to run staking as millions of tokens are involved in this. Could you, please. tell us how secure our funds are when staking through a debot?
Eugene Teslov: That's a great question. A special smart contract has been developed to operate staking in Everscale, it's called 'depool'. Depool conducts all the necessary steps for the user to stake his funds, receive staking rewards and be able to withdraw his tokens at any given moment. The code of the depool smart contract has been formally verified, which gives us the highest security possible. While all these 'debots', 'depools' and 'smart contracts' terms can sound incomprehensible and even obscure, these mechanics are very easy to use once you try them. When you buy EVER (available at gate.io and MEXC), transfer the tokens to your wallet, a couple of clicks in a clean and shiny interface and you're there. 
TechBullion: And what's the difference between the staking and boosted staking program that is now running in Everscale?
Eugene Teslov: Traditional staking in Everscale offers users 5% APY which is good if you align with the project and are ready to hold the tokens to the moment when it's going to the moon. But such an APY is nothing compared to DeFi numbers which can be really crazy. Yes, farming has impermanent losses and people tend to forget about it until it's too late. So, we've decided to launch a program that offers additional APY on top of the traditional percentage. Extra tokens are given for larger stakes and longer lock periods. Additional APY can reach 15% in Everscale's native token which gives 20% APY in total.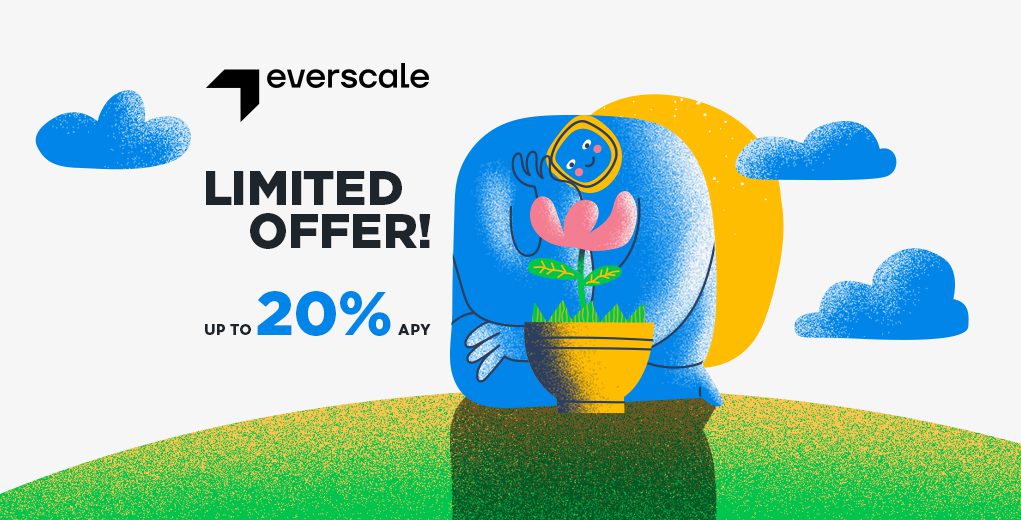 TechBullion: Is the boosted staking limited in time or the number of tokens distributed within it?
Eugene Teslov: Yes, the total amount of tokens reserved for rewarding the participants is 2 million EVER, which is around 740 thousand USD with the current exchange rate. When the number of tokens locked in the program reaches the limit, the program will automatically close – as it also runs as a smart contract with strictly defined rules that can not be changed by any third party. I want to add here that the Everscale boosted staking program is built on top of the depool smart contract offering the same level of security to the users' deposits. I always enjoy the beauty of smart contracts – when the original conditions are coded and can't change due to any tricks or loopholes often used by traditional banks. 
TechBullion: Seems pretty interesting and secure – both from the side of the code and market fluctuations. DYOR and NFA, of course. And what's next? Any future plans?  
Eugene Teslov: One more thing I also would like to mention – boosted staking uses a decentralized approach when picking validators for the program. We've developed a tool that picks the most reliable and secure validators. At this point, we use 50 validators scattered around the globe proving the point that the Everscale network runs in a decentralized fashion. As for the plans – we will continue working on staking tools, analytics, attracting more and more validators to our programs. As the NFT boom is also there, we're now toying with these mechanics as well – stay tuned as more cool things will come.
TechBullion: Eugene, thank you for your time and stunning story of decentralized staking via debots on Everscale network. Wish you all the best with your projects. 
Eugene Teslov: Thank you for having me. I really enjoyed rounding up all the things that we're doing now and imagining those that are yet to come.