How AI and machine learning will help you buy things right out of video.
IDEA
Just think of how many times you have experienced this: you are watching an episode of "Friends" or a new show on Netflix and suddenly you see it – a look of your dreams. That's why we have created an app that helps you to quickly find and buy things your favorite TV stars wear.
Two years ago, Belarusian startup Oyper presented its innovative project –  a personal AI stylist for searching and buying wardrobe items from photographs. Today, that service is no longer unique, because in different countries, other clothing and footwear visual search platforms have cropped up. Most of them continue to work with still images, while the future lies in the world of video.
People watch thousands of movies and TV shows every day and learn about new trends on Youtube. This has been accompanied by rapid growth of e-commerce. We got to thinking, how could we combine these two trends in order to satisfy the audience's need for quick and comfortable shopping experience.
And we then we realized: since people are increasingly influenced by trends and admire bloggers and celebrities from the screens, why not give them the opportunity to elevate their style without looking away from watching the show? The future is already here, and we are ready to show how it works.
Product and team
Ivan Kuten, co-owner and technical expert at Promwad Electronics Design House shared his insight: "The fact is that we designed TV set-top boxes during the first wave of transition from analog to digital – 12 years ago. We have gathered a team that makes consoles from scratch – from sketches to mass production. But we didn't want to stop there. Our engineers began experimenting, prototyping and introducing into the consoles innovative things that were unheard of before – nobody realized that such things could even be done.
When I read about the idea of ​​Oyper in the news, I contacted the guys with the proposal: what if you connect Oyper's neural network to our set-top boxes on Android and Java? Let's implement this for digital TV so that you could find the outfits worn by stars in films and music videos.
And now our engineers are working on introducing the first in Europe solution for searching and buying clothes directly from video through TV set-top boxes. "
"We believe that our partnership with Promwad will give the viewers a quick and comfortable flow for making purchases from videos, and our team in turn is trying to ensure that the quality of the selection of products by the neural network has unprecedented accuracy and shows the most relevant products," says Oyper CEO, Kyril Sidarchuk.
How does it work?
When you watch the next episode of The Big Bang Theory, your favorite YouTuber, or a live broadcast from a concert, you may notice a stylish look. Just tap the remote, launch the scanner to search and get a list of available models in online stores.
If there are multiple people in the frame, the system will show all the items and let you choose. If the price is an issue, or if you want a similar jacket, but with a different neckline, you can view similar products in other online stores. You can also toggle between male and female models.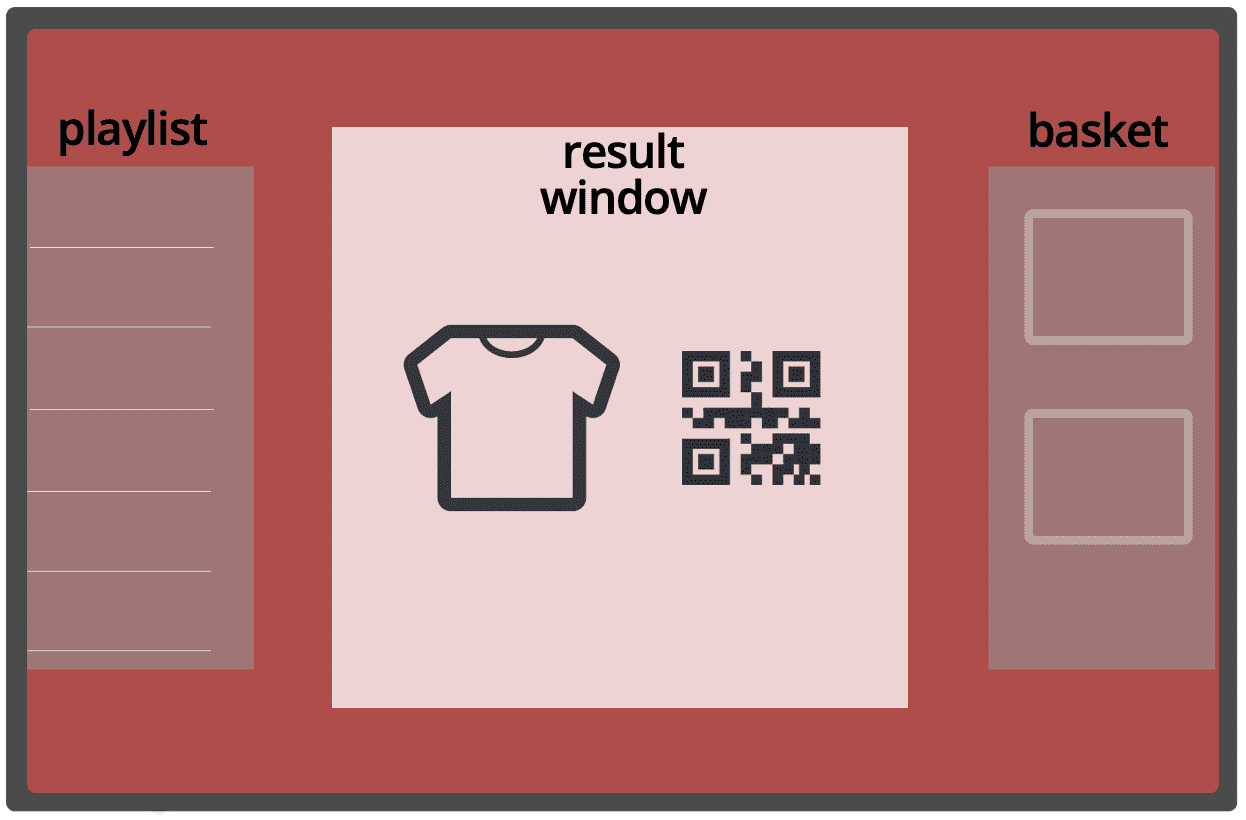 App interface
Who is this product for? 
1) For viewers of digital TV and streaming online video.
The operation of the neural network and the user-friendly interface of the application significantly reduce the time spent on searching and buying clothes and shoes. 
Also, consumers no longer have to wonder how different garments would work as a look, or what the jeans in the stock picture would look like in real life.
Another important advantage is the ability to compare prices. The application allows you to evaluate the entire range of similar items. Don't want to overpay for the brand your favorite presenter put on? Find a similar option better aligned with your budget!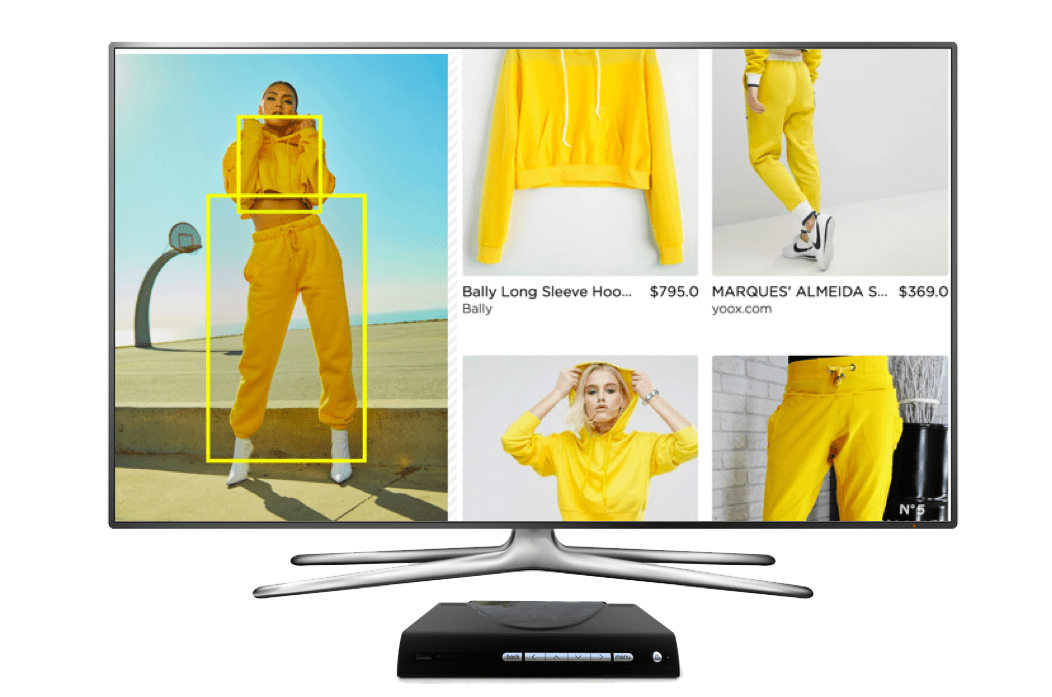 2) For telecom operators and video content providers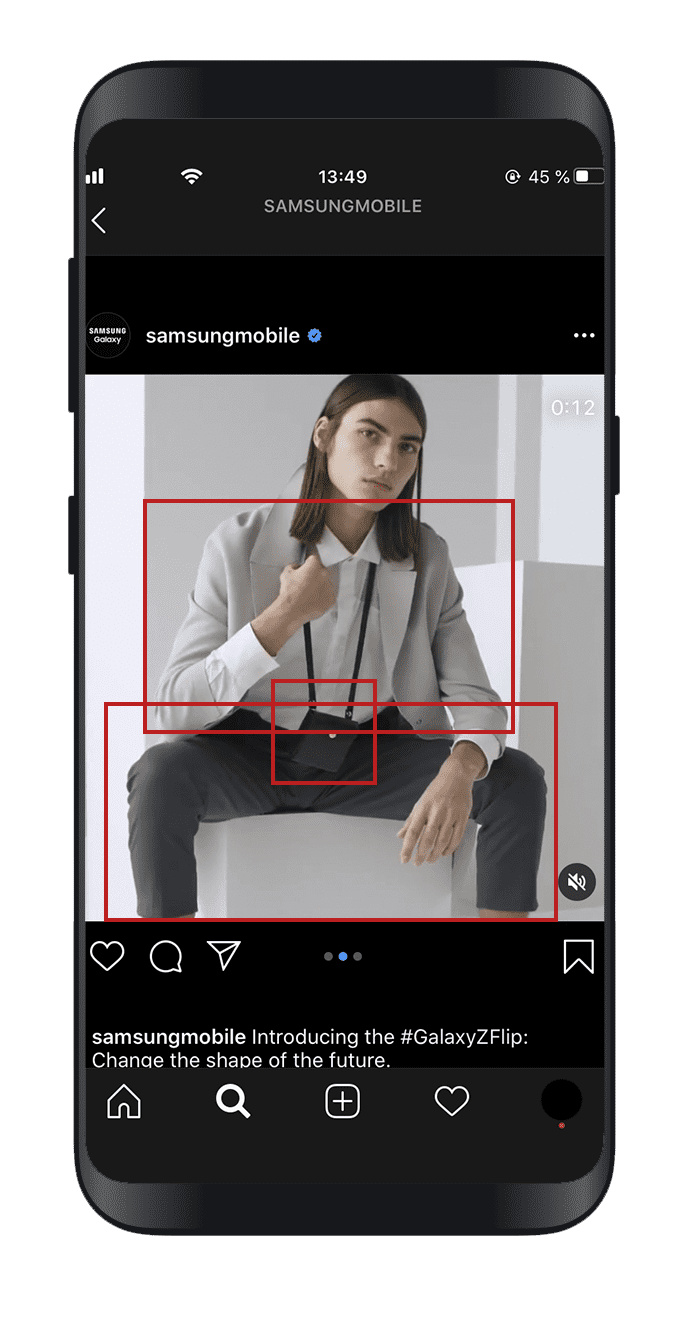 Another stakeholder in this project is telecom operators and content owners. The introduction of the item recognition function in a set-top box allows them to gain competitive advantage in the market and profit from referral/affiliate programs of retailers.
The in-video shopping function increases the level of engagement and attracts new customers, due to the wow-effect and word of mouth. Thus, all parties, including online stores, benefit.
What's next
Google, Verizon and AT&T have already appreciated the solution from Oyper and in collaboration with Promwad design center, this project can enter new markets in telecom and Smart TV. In the near future – the launch of the shopping function for furniture and other e-commerce domains.
Everything bought and sold on the Internet in future will be searchable through our app.
The project's mobile app works not only with TV set-top boxes on Android, but also on smartphones – support for touch interface is provided for mobile search. We are going to cover even more video content through partnerships with social networks.