Security has to be a main priority for your business if you want to protect everything that you have worked so hard to achieve. At any moment disaster could strike, and you need to be prepared to handle whatever might be lurking right around the corner. Fortunately, this guide contains some of the most effective steps that you can follow to maintain the level of security within your business, and there's no time like the present to discover more. So, if you're ready to safeguard your company, then check below for some of the handiest hacks that you can implement today!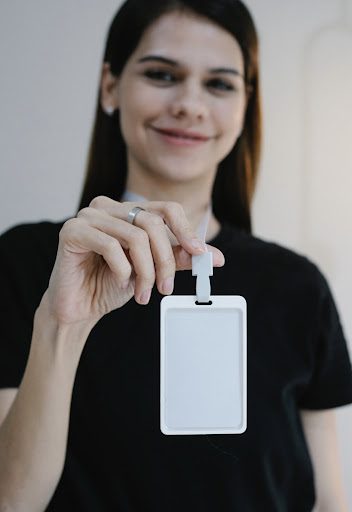 Prioritize Digital Security 
If you want to stand any chance of protecting your business in today's modern world, then you need to focus on digital security. There are so many dangers online that could cause catastrophic issues for you and your team, from hackers that worm their way into your systems and steal your data to viruses that can do real damage to your devices and programs. A hacker, virus or any other bug in your commercial system could lead to your customers' private data being compromised, and this could end up leaving you with a costly lawsuit and a damaged reputation. Fortunately it doesn't have to be difficult to prioritize digital security, as you can start by installing an effective antivirus system that can help to protect your systems. Antivirus software works in the background when your team is completing their daily tasks, searching for suspicious activity and potentially dangerous data that could put your systems and data at risk. If any such suspicious activity is detected, then your antivirus software will remove it and aim to patch the security breach. Another similar concept is a firewall, as a firewall acts similarly to a physical wall outside your business property that stops people from entering without authorization. You should also recommend a few house rules for your staff that will help to minimize the risks encountered while using the web, as they may accidentally unlock a whole world of issues without even realizing. For example, it's a good idea to suggest your team use very complex passwords that feature numbers, letters (upper and lower case) and special characters. Passwords should be changed regularly, at least once every six months, and it's recommended that different passwords are used for different websites. You may also like to implement a ban on visiting non-commercial websites, as visiting social media platforms or doing online shopping on a company device can increase the risk of a data breach. 
Implement A Safe Access System 
In terms of physical safety, one of the most effective steps that you can follow to secure your business is to implement a complex access system. Simply allowing any person to walk up to your business premises and walk right in should be a big no-no, as this puts your assets, staff and data in harm's way. Instead, when you take the opportunity to install something like a card access system that requires each member of your team to have their own unique ID card, then you can maintain the utmost peace of mind knowing that your business is as safe as can be. Then, whenever a client, supplier or any other visitor attends your site, you can utilize a visitor management system with facial recognition that allows you to properly identify and record whoever is on the premises at any given time. Using a staff card system with extra visitor security in this way will no doubt take your company safety to a whole new level, as you'll be able to remain confident that only trusted individuals have access to your property. There are other safe access systems that you can choose to implement such as keys and locks, but it's going to be pretty irritating for your staff to have to carry around a ring of metal keys simply to access their workstations. 
Always Vet Your Employees Thoroughly 
Whenever you have to employ a new member of staff, it's essential that you can take the opportunity to vet them thoroughly by investigating their background and past employment experiences. You cannot risk hiring someone who is going to steal from your business or cause any other kind of security threat, so when you take the time to investigate each candidate you can see whether they have committed any similar crimes in the past. If you list some kind of criminal history check on your job application then you should be able to go ahead and see for yourself whether an individual has been arrested in the past, allowing you to make a more informed decision as to whether you feel prepared to hire them. You can also directly contact past managers or employers of the candidates that apply for your advertised roles, as you can then ask them what the individual was like in their past job and whether any serious issues had to be resolved. You should feel comfortable asking an interviewee whether or not they have been fired in the past, as this would also suggest what kind of employee they are going to be. Always take the time to vet your employees thoroughly if you want to protect your business!
Install Security Camera Systems 
Taking the opportunity to install security camera systems will no doubt improve the safety of your business for a number of different reasons. First and foremost, an obvious security camera placed right outside your business can be an effective deterrent for criminals who might have malicious intentions, as the chances of being captured in the act will likely turn them away. If they do choose to continue then whatever crime they commit will be captured on camera, and it's likely that you'll stand a good chance of identifying the culprit as a result. Any video or photographic evidence that your security cameras pick up when someone commits a crime on your business property can be used when contacting the police or your insurance company, making both investigations much easier. It's a good idea to choose to install camera systems both outside and inside your business, as it's not just those beyond your front door who may have malicious intentions. Staff criminality is certainly something that you should be aware of, and installing cameras inside your workspaces can help to minimize the likelihood of bad behavior. You can choose to have a basic security camera system that just captures whatever is happening, or you can upgrade to a manned camera system with a security guard either on or off site who can respond whenever they spot something untoward. Having a security guard will increase the safety of your business more than you might ever imagine, as they can spot a potential thief attempting to gain entry to your business and stop them before they get any further. 
Learning how to promote ultimate security within your business has never been such a simple task when you can take the time to utilize some of the brilliant recommendations that have been carefully detailed in this informative guide. In today's age with so many different dangers you have a responsibility as a business owner to step up your game and protect your assets, staff, customers and reputation, so there's no time like the present to begin. Always prioritize digital safety, implement a secure access system, don't forget to vet your employees thoroughly and install a security camera system that will allow you to monitor your premises.