Driving a car is an excellent way to get around and enjoy the sights of a city. But, driving can be incredibly frustrating when you don't have certain apps installed.
Whether it's Spotify or Waze, having these apps on your phone will make using your car much more enjoyable. In this blog post, we're going to talk about apps that every car owner should install on their phone!
The AAA Mobile app
This one ensures you'll always have roadside assistance at the ready. This includes help with flat tires, jump starts, and gas delivery to your car. With this app's "Roadside Assistance" feature enabled, any time an emergency occurs, immediate care is only one click away.
GasBuddy
Use this app to find the cheapest gas station in town. The app will show you the closest and most affordable gas station near you. It can be a lifesaver if you're on your last gallon of fuel. With GasBuddy's map feature, you can quickly find the nearest gas station with a full-service pump and fuel prices that won't break your bank.
Torque Pro
If your car was made after the late 1990s, it likely contains a computer chip. While this enables many cool features to be included in your car, it also makes diagnosing problems with it that much more complicated.
There are apps you can install on your phone to make this easier. One of them, an Android app from Torque, can calculate values for horsepower, fuel economy as well as explain error codes for malfunctions in your car's computer.
This way, you and your mechanic don't spend a lot of time guessing what's wrong with your vehicle. You can go straight to the issue and fix it.
Waze
Need to get to an appointment quickly? Waze is a great navigation tool for avoiding traffic and finding shortcuts.
The app also has a social component that allows you to ask for help with traffic or hazards on the road. This can be really helpful if there's an accident up ahead and police are directing traffic around it. You might not have known about it otherwise, but Waze is very reliable in these situations.
ParkMobile
Pay for parking with just a few taps on your phone, plus never worry about having cash or coins again.
This app makes it easy to pay for parking without having to worry about forgetting your wallet or what coins you need at the meter. It also saves time, because if all else fails and you wind up getting a ticket anyway, ParkMobile can help you contest it from anywhere.
Find My Car
This app allows you to track your car's location in case it gets stolen or you forget where it is.
You can set up an alarm to sound on your phone so you can locate your car in either case. The app also has a' "Find My Car" feature which will show its location on a map.
Find my car has an option for showing the shortest route back to your car as well. These features are great for when you leave your keys at home or in the ignition by mistake.
iExit Route Planner
Like all drivers, at some point, you've probably had to take a long way around because you missed the exit ramp. No more with the iExit Route Planner. This helpful app tells you how much time is left until the next exit along your route so you can prepare and never waste time by missing another exit ever again. You can also plan ahead for rest stops and food breaks.
Google Maps
Need to find your way somewhere or get directions? Google Maps is another navigation tool that can give you the easiest route and calculate how much time it will take you to arrive at your destination.
The app also has parking information for many places, so if all else fails, this app knows where on-street parking is located near you.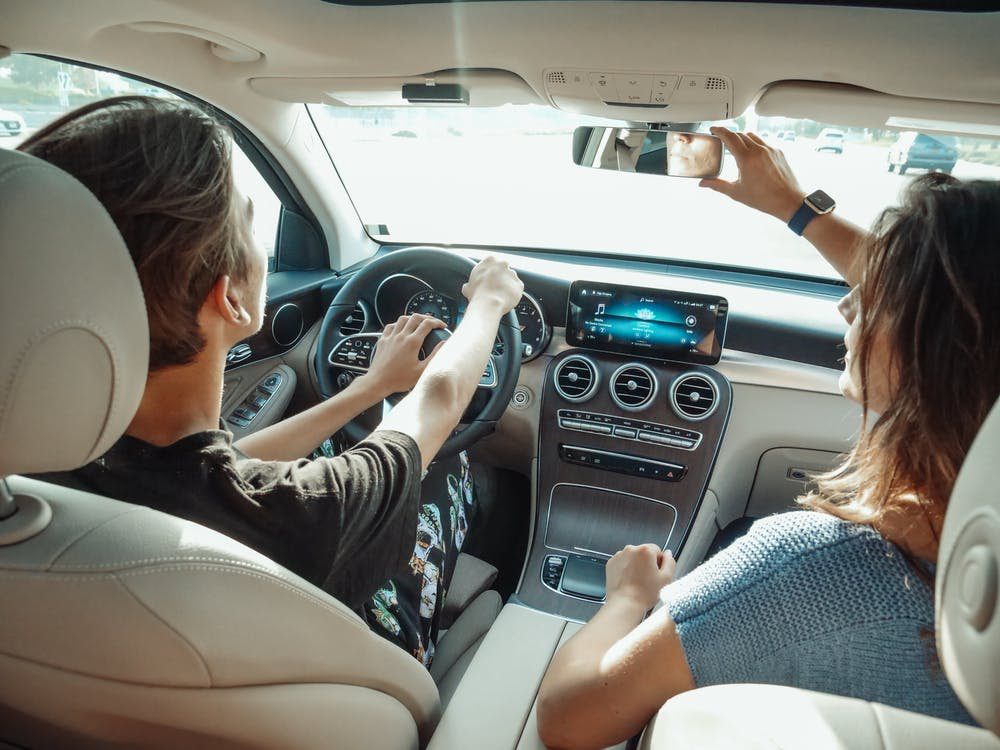 Music streaming apps
A cross country drive would be extremely dull without Spotify or Pandora to provide a soundtrack to it.
If you take these long drives often, make them more enjoyable with apps like Spotify. You can listen to your favorite albums and songs without needing any data or a Wifi connection.
The most important app that every car owner should install is GPS. This will provide you with accurate directions and help you find your way around in unfamiliar places. 
It's also a good idea to download apps for roadside assistance, car insurance, gas prices, traffic alerts, parking meters, and more. These are just some of the many essential apps for drivers and we hope they'll be helpful on your next adventure behind the wheel.