The concept of SEO is often thrown around in marketing discussions, but what exactly is it and how can it make a tangible difference for your business? You might have a website, yet find that it's not attracting the desired traffic, your sales remain stagnant, and new customer acquisitions are few and far between.
SEO, or search engine optimization, is a strategic approach employed by marketers to make your website visible and recognizable to search engines such as Google, Yahoo, and Bing. In the context of local SEO, the aim is to secure a prominent spot in local search results when people are seeking the services your business offers.
This becomes particularly crucial in industries like B2B where search volume might not be as high as in retail sectors. In this blog post, we delve into the various advantages and underlying reasons behind local SEO and how it can substantially benefit your B2B company.
Setting Yourself Apart from the Competition
Elevating your company's visibility to the first page of search engine results not only boosts your ranking but also distinguishes you from your competitors. Keywords play a pivotal role in achieving this goal. For instance, if your B2B business specializes in acquisitions & mergers, strategically incorporating relevant keywords associated with this specialty will elevate your online presence.
However, the key is not merely to rely on generic keywords. You must spotlight the unique value you bring to the table, showcasing why potential clients should opt for your services over those of your competitors.
Precisely Targeting Your Audience
Crafting an effective SEO strategy enables you to connect with the precise audience that aligns with your client base. The objective is to appear in search results related to B2B and related niches, not unrelated topics that won't benefit your business.
Understanding your ideal clients' search behaviors empowers you to create content that efficiently reaches them. Informational content tailored to educate and inform clients about your specific area of expertise not only captivates their interest but also encourages repeat visits and sharing with others, thereby broadening your reach.
Driving Organic Online Traffic
While word of mouth has traditionally been the foundation for building client bases in certain industries, a robust SEO strategy, including a focus on local SEO, can organically drive substantial traffic to your business website. As the internet assumes an increasingly significant role in people's lives, redirecting this online traffic to your website can significantly enhance conversions and sales.
By strategically curating content, you can effortlessly attract potential customers to your website, effectively showcasing the breadth of services you provide.
Enhancing the Quality of Online Traffic
Drawing online traffic is essential, but the emphasis should be on attracting the right type of traffic—high-quality leads that have a genuine interest in your services.
This entails ensuring that your website is visible to the right people while deterring spam bots. Generating high-quality content enriched with appropriate SEO keywords and links serves as a barrier against spam bots and propels valuable traffic to your site.
Furthermore, achieving a proven and effective SEO strategy obviates the need for an ad campaign, as the organic strategy itself can effectively drive top-tier traffic, especially for difficult niches like home security systems or security guard companies.
Amplifying Brand Recognition
Claiming a prime spot in Google rankings positions your brand at the forefront of consumers' minds. This translates to heightened brand recognition, where your logo becomes easily identifiable and your business secures top rankings across various service categories, reinforcing your reputation as an industry expert.
This surge in recognition not only sets you apart from competitors but also facilitates increased sharing and engagement. Potential clients such as Ancaster Food Equipment are more inclined to explore your website, subsequently spreading the word about your services.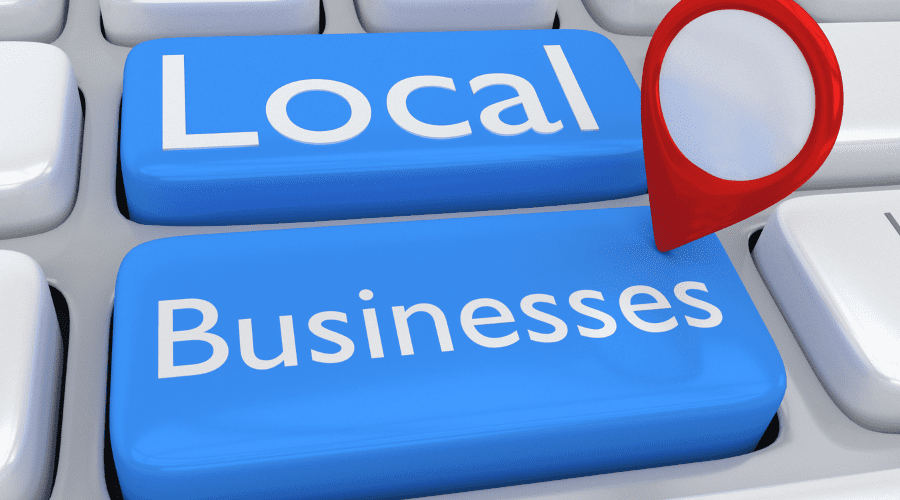 Earning Customer Trust
Trust is a cornerstone of successful customer relationships. People seek to collaborate with companies they can rely on, avoiding any potential scams or untrustworthy entities.
A strong online ranking signifies your authority in the field, assuring potential clients that you are not only proficient but also meticulous, caring, and efficient in your operations. Your website's content communicates to search engines that your company possesses expertise, prompting visitors to place their trust in your services.
Enhancing Conversion Rates
With an increased ranking, targeted audience reach, and growing client base, the stage is set to transform casual viewers into loyal buyers. As online activities surge, conversions follow suit. Visitors explore your website, evaluating your offerings, pricing, client testimonials, and project galleries.
This elevated interaction propels visitors to take action, reaching out for quotes and advice. Over time, as your ranking ascends through the ranks of search engines, conversion rates witness a corresponding uptick.
Local SEO Strategy: The Power of Precise Keywords
In the realm of marketing tools, SEO, whether local or global, stands out as a potent instrument. It offers a swift and cost-effective avenue to elevate online rankings, enhance sales figures, and foster consumer confidence. Ensuring your business reaches the right audience fortifies your enterprise and augments word-of-mouth referrals.
Caution must be exercised to avoid overloading your digital content with an excessive number of keywords, which could be counterproductive. Employing the appropriate phrases and terms strategically can generate a substantial influx of online traffic, propelling your business toward success.