Wasilla, AK, October 15, 2023 – Ninety Apparel, the ultimate destination for soccer enthusiasts, is thrilled to announce the launch of its brand-new website, developed in collaboration with timberRidge Solutions. This exciting development marks a significant milestone for Ninety Apparel, further cementing its commitment to celebrating the spirit of soccer culture.
A Destination for Soccer Enthusiasts
Ninety Apparel, founded by soccer aficionado Kyle D'Antoni, is more than just an apparel brand; it's a vibrant community where soccer enthusiasts come together to embrace the beautiful game.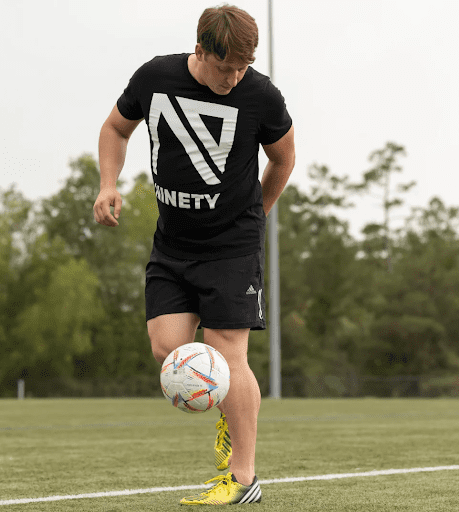 Kyle D'Antoni – Ninety Apparel Owner
Ninety Apparel captures the essence of soccer in every item by offering a wide range of high-quality products, including hats, accessories, decals, hoodies, and much more.
A Seamless Shopping Experience
The new Ninety Apparel website offers a seamless and user-friendly shopping experience, featuring an extensive catalog of soccer-inspired products. Customers can explore a wide range of items, from performance training apparel to stylish accessories and decals that allow them to showcase their love for soccer.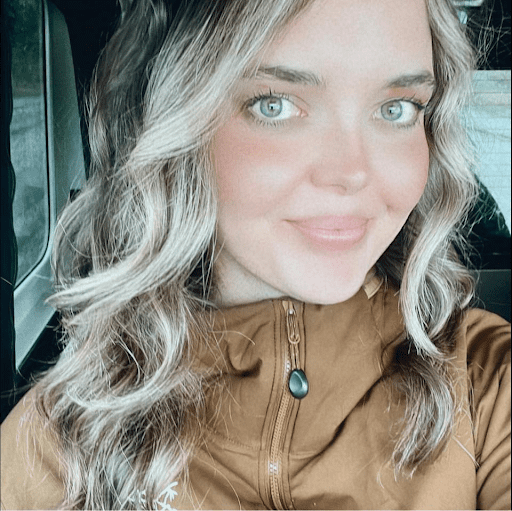 Jessica Ridge, the owner of timberRidge Solutions, had this to say about the project: "We are proud to have had the opportunity to work with Ninety Apparel in bringing their vision to life. Our team at timberRidge Solutions is dedicated to crafting unique, data-driven solutions that reflect our clients' brand values and connect with their target audiences. This project with Ninety Apparel perfectly aligns with our mission to elevate businesses to their full potential."
A Celebration of Soccer Culture
Kyle D'Antoni, owner of Ninety Apparel, expressed his excitement about the website launch, stating, "Our goal with Ninety Apparel has always been to create a space where soccer enthusiasts can find high-quality products that resonate with their passion for the sport. With the new website developed by timberRidge Solutions, we've taken a significant step towards achieving that goal. We invite soccer fans worldwide to explore our website, shop our products, and become part of the Ninety community."
Key Features of the New Ninety Apparel Website
An Extensive Catalog:

The website boasts an extensive catalog of soccer lifestyle products, including clothing, accessories, and decals, allowing fans to express their passion for the game.

Secure Online Payments:

Customers can enjoy a secure and hassle-free online shopping experience, with various payment options to streamline the process.

Reliable Shipping:

Ninety Apparel prioritizes customer satisfaction, ensuring prompt and reliable shipping to deliver top-notch products to customers' doorsteps.
Exclusive Manager's Hat Deal
Ninety Apparel is offering an exclusive deal on their Manager's Hat to celebrate the website launch.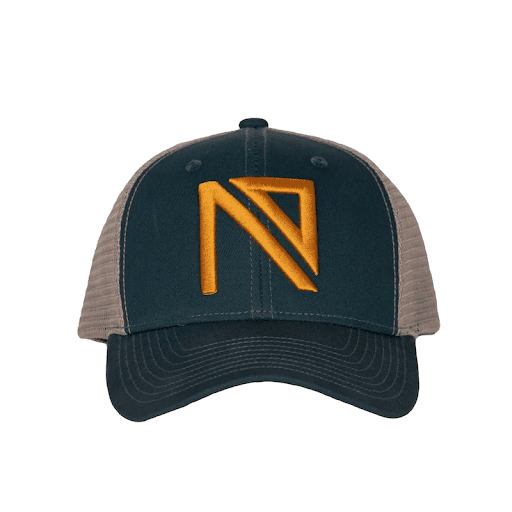 This stylish accessory allows soccer fans to elevate their sideline style while proudly displaying their love for the beautiful game.
Get your manager's hat while supplies last.
Educational and Engaging Content
In addition to offering top-quality soccer-inspired products, Ninety Apparel's website features a dedicated "Podcast" and "News & Blogs" section where visitors can dive deeper into the world of soccer culture. The podcast, titled "Inside the 90," is hosted by Kyle D'Antoni and explores various aspects of the beautiful game, from its history to tactical evolution.
The "News & Blogs" section provides readers with insightful articles that unravel the captivating history of soccer tactics, trace the sport's roots, and explore how soccer transcends sports to become a universal lifestyle.
Subscribe for Exclusive Updates
Ninety Apparel also offers a newsletter subscription for members to receive the latest news and special offers. Subscribers will stay informed about new product releases, promotions, and exclusive content related to soccer culture.

About Ninety Apparel
Ninety Apparel is a soccer-inspired apparel brand founded by Kyle D'Antoni, an Air Force veteran and lifelong soccer enthusiast. The brand is dedicated to celebrating soccer culture by offering high-quality products that resonate with the passion of soccer fans worldwide.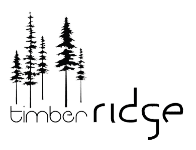 About timberRidge Solutions
timberRidge Solutions is a leading woman-owned digital marketing agency committed to elevating businesses to their full potential. Under the expert leadership of Jessica Ridge, the agency specializes in crafting data-driven campaigns that connect with target audiences and consistently deliver results.
Join the Ninety Community
Ninety Apparel invites soccer fans worldwide to join their community and celebrate the rich culture of soccer. The brand's commitment to quality, passion for the sport, and dedication to its customers shine through in every aspect of its new website.