You have electronic devices that you can install in your home to keep yourself protected. They may be devices that will keep thieves away like a smart lock. They may be products that will protect you in case burglars come into your house. Other devices may be monitoring cameras so that you can easily track the people who go in and out of your house.
Electronic Devices That Will Keep You Safe
Smart Lock
When you think of the first entry point of the house, you will always look at the main entrance of the house. Normal doors would have normal locks. But in this day and age, you will need additional protection. A smart lock is a device with an internal mechanism that allows you to electronically access your door through a number of ways. You can access it through a normal physical key. You can also access it through Bluetooth via the phone security app. Another way to do it is through Voice Assistance. You can also try to access it through a number password. New smart locks even have a video camera installed with the ability to record these videos through a storage device.
Security Camera
Another way to protect yourself from intruders is through a security camera. depending on the size of your area, you may want to install two or more security cameras on your patio, balcony, backyard, and garden. You should choose products that can withstand the harshness of the elements and still provide HD videos that are ready for access. Security cameras should also come with a piece of storage equipment so that you can have a video recording of all the captured events of the cameras in the different areas of the house.
Cameras with lights
A variety of security lights are also available in the wired wall light or the solar wall light. You can install these cameras with lights along the wall and gates of your home. The wired wall light cam can be connected to the electrical connections of the house while the solar wall light is pre-equipped with solar panels so that they can accumulate energy to be used at night. Look for cameras that have color night vision so that you can still see clearly even during these times.
Custom security systems
Some companies like Eufy offer customized security systems based on your needs. The brand offers multiple devices with local storage and AI detection. It also offers no monthly or annual fees. The brand wants you to be safe and protected. It wants you to have local security at home without any need for additional fees or charges. Eufy even has designed the Advanced BionicMind AI detection to be able to recognize, determine, act, and learn from the daily ins and outs of your activities in the house. This AI detection has virtually no errors and has an accuracy of up to 99.9%. Whether you are at home enjoying your night or day, or having fun on a vacation in another town or country, you are sure to have security in your home through these customized security systems.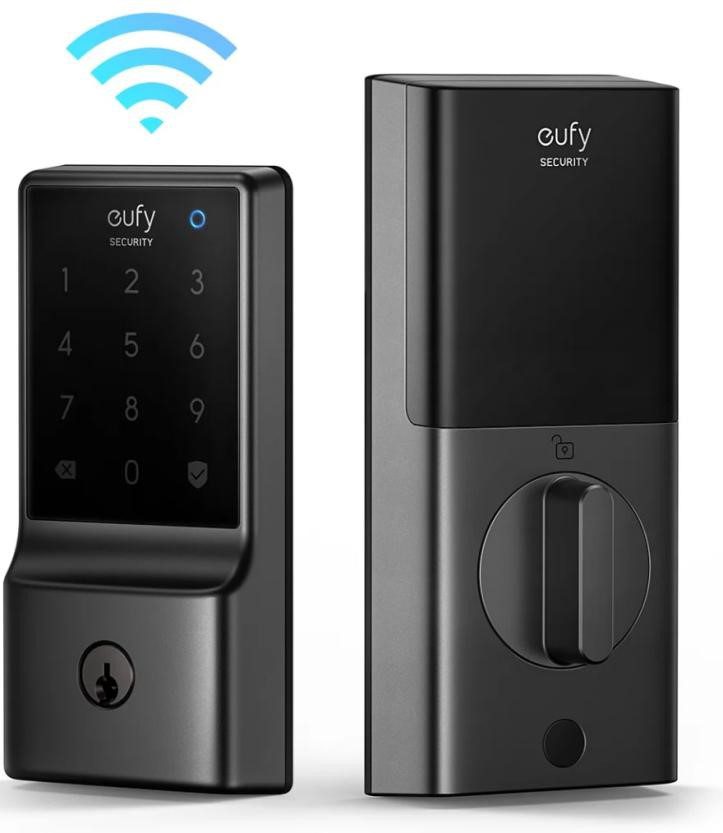 Conclusion
You must use technology to your advantage. Electronic devices are made so that they can level up your lifestyle and give you updates on how you should live your life. A smart lock is a good example of increasing your safety at home and, at the same time, helping you keep up with the times. But you also have to understand that electronic devices also cost you money so you have to set your priorities right and buy the first ones that you need.