What is AurusDeFi (AWX)?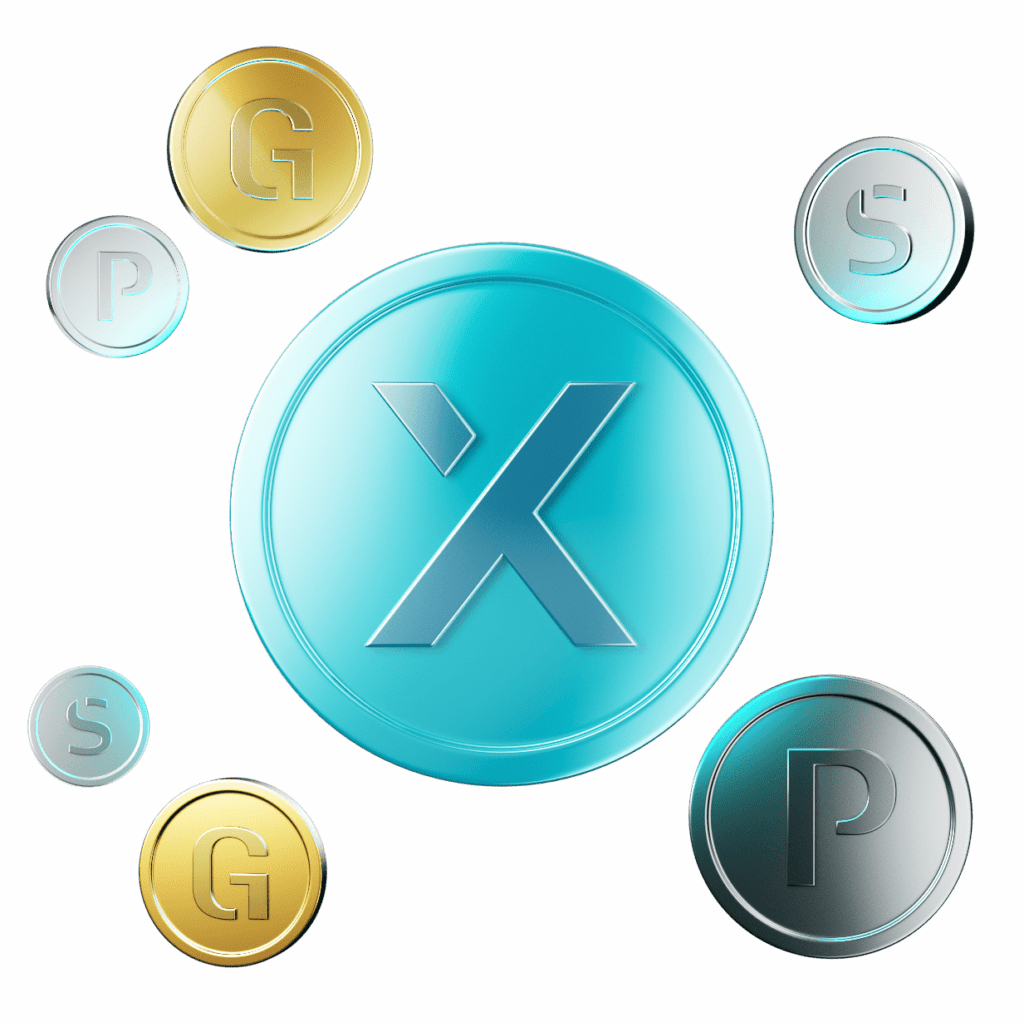 AurusDeFi (AWX) is an advanced digital asset issued by Aurus – the leading provider of precious metal stablecoins such as AurusGOLD (AWG), AurusSILVER (AWS) and AurusPLATINUM (AWP). Aurus enables 100% backed precious metals to thrive in the rapidly expanding crypto and decentralized finance (DeFi) markets.

Earn precious metals with AurusDeFi (AWX). AWX is the utility and reward-sharing token of the Aurus ecosystem. Stakers of the AWX token will earn rewards, claimed in precious metals – real precious metals!
Why is this important? Firstly, huge inflows of capital are coming to find a yield and secondly, DeFi is where transactions are happening. The total value (TVL) of all assets locked in DeFi platforms is currently $220 billion – staggering growth from $280 million, in just two years.
Just think of Gold (AWG) and Silver (AWS) moving in and out of liquidity pools, investors trading the Gold/Silver ratio, swaps, lending, and borrowing. As these crypto tokens are traded, the transaction fees accumulate to create rewards, the more this happens, the more precious metals you earn with AWX.
Earn AurusDeFi (AWX) on QuickSwap (750%+ APY)
AWX has a limited supply of ONLY 30 million tokens – and now is the perfect time to accumulate and HODL as much AWX as possible. In collaboration with Quickswap, Aurus has launched a $200,000 AWX reward pool incentivizing liquidity providers. The Dragon's Syrup pool on QuickSwap offers investors the chance to accumulate heaps of AWX, in anticipation of the Aurus "Stake & Claim" activation!!

How can I start accumulating and Hodl'ing AWX? 
It's really easy, just follow these 3 simple steps. Or read this Tutorial.  
Provide liquidity to the

AWX-USDC

pool. This requires 50% of funds in AWX and 50% in USDC. By adding AWX and USDC to the trading pair, you receive an LP (Liquidity Provider) token, as well as a 0.25% share in the trading fees on all trades in the pool. Make sure to configure Polygon and the AWX LP token to your MetaMask.

You can now

deposit your LP token

to earn dQUICK, which is like the AWX of QuickSwap. (It earns you trading fees too – paid in QUICK tokens!)

Swap your

dQUICK for QUICK

, and stake it in the Dragon's Syrup pool to accumulate and HODL as much AWX as you can! 
Congratulations! You are now accumulating AWX, which can be stored and in a few weeks, staked in the Aurus App to earn even MORE YIELD paid in gold, silver, and platinum. And don't worry, the liquidity you provided to the pool is still yours – it's earning yield and can be withdrawn at any time.
Why HODL AurusDeFi (AWX)?
Any smart investor will tell you that Diversification is the "only free lunch".
Basically, unless you want to get "Rekt" by volatility, you should be diversifying your investments. It's recommended to hold 10% of your portfolio in safe-haven assets like gold or silver to hedge against market volatility (equity markets crashing, destructive inflation, black swan events, etc). 
But what if you wanted to hedge against the volatility of Precious metals? AWX is the ultimate hedge, because it earns a steady yield in precious metals, regardless of the direction of the market.
Earn precious metals with AurusDeFi (AWX)
AWX Stake & Claim activated in March 2022: Stake your AWX in the Aurus App and Earn Precious Metals, it's that simple. The more AWX you accumulate, the larger share of the rewards you will earn. 
BONUS Pool of up to $10,000 in Gold: Pre-registered AWX Hodl'ers will earn a share of the $10,000 gold (AWG) rewards bonus. Proportionally distributed based on the amount you AWX are holding. You can preregister here. 
Where can I find AWX?
You can buy on QuickSwap (Polygon)
Want to earn more AWX? 
In collaboration with QuickSwap, now you can! Provide liquidity to the AWX-USDC pool, stake your LP token on QuickSwap and earn your share of $200,000 in AWX rewards. Learn how: Aurus Blog, or watch the video. 
Stay tuned for regular updates in the official Aurus Telegram and Twitter channels.