DeFi Yield Protocol (DYP) is now live on Binance Smart Chain (BSC), according to the DYP recent tweet, on April 05, 2021. 
Launching on the BSC is expected to grow more activity. Notably, BSC is part of the burgeoning Binance space comprising the Binance Chain, a DEX, CeFi products, and an exchange offering crypto-to-crypto, crypto-to-fiat, and derivative trading, on top of other exciting services. More so, through the DYP protocol, liquidity providers can trustlessly earn ETH, BNB, or DYP easily without any risks. 
DYP is a smart-contract-based platform created with utmost simplicity in yield farming, staking, and Ethereum mining. Moreover, users freely offer liquidity and earn Ethereum, while their investments remain safe from volatility effects. 
It has many staking and yield farming pools providing investors the alternative investment options. Although still new, DYP targets to stay the best in DeFi platforms. In addition, the Defi yield protocol has been gaining traction from thousands of users. 
Even more, its fantastic growth is seen on the total value locked in the platform in less than six months. According to the DYP webpage, the TVL stands at over $50 million presently. Moreover, Staking and yield farming on the platform offers users some of the best rewards ever seen in crypto space. 
DeFi Yield Protocol Staking on the Binance Smart Chain
Binance Smart Chain (BSC) is a low-fee, high throughput platform. Moreover, the DYP staking launch on BSC is a step in the right direction. However, it comes after Blockchain Consilium a code audit by.
To be noted, the DYP Staking services launched in early Q1 2021 and have increased in stature over time. Also, gaining attention of yield farmers who have cumulatively earned more than $14.8 million since activation.
There will be four staking options for each pool in the BSC with monthly rewards moving from 30,000 to 100,000 DYP depending on the lock-up period. For instance, the lock-up period ranges from three days to three months selected by Liquidity Providers (LP) staking their liquidity tokens. 
Added to this, liquidity providers can stake their liquidity tokens, got from providing liquidity at their selected DYP pool on PancakeSwap, to the DYP/BUSD, DYP/WBNB, and DYP/ETH pools. 
DYP Protocol Offers Price Stabilization Feature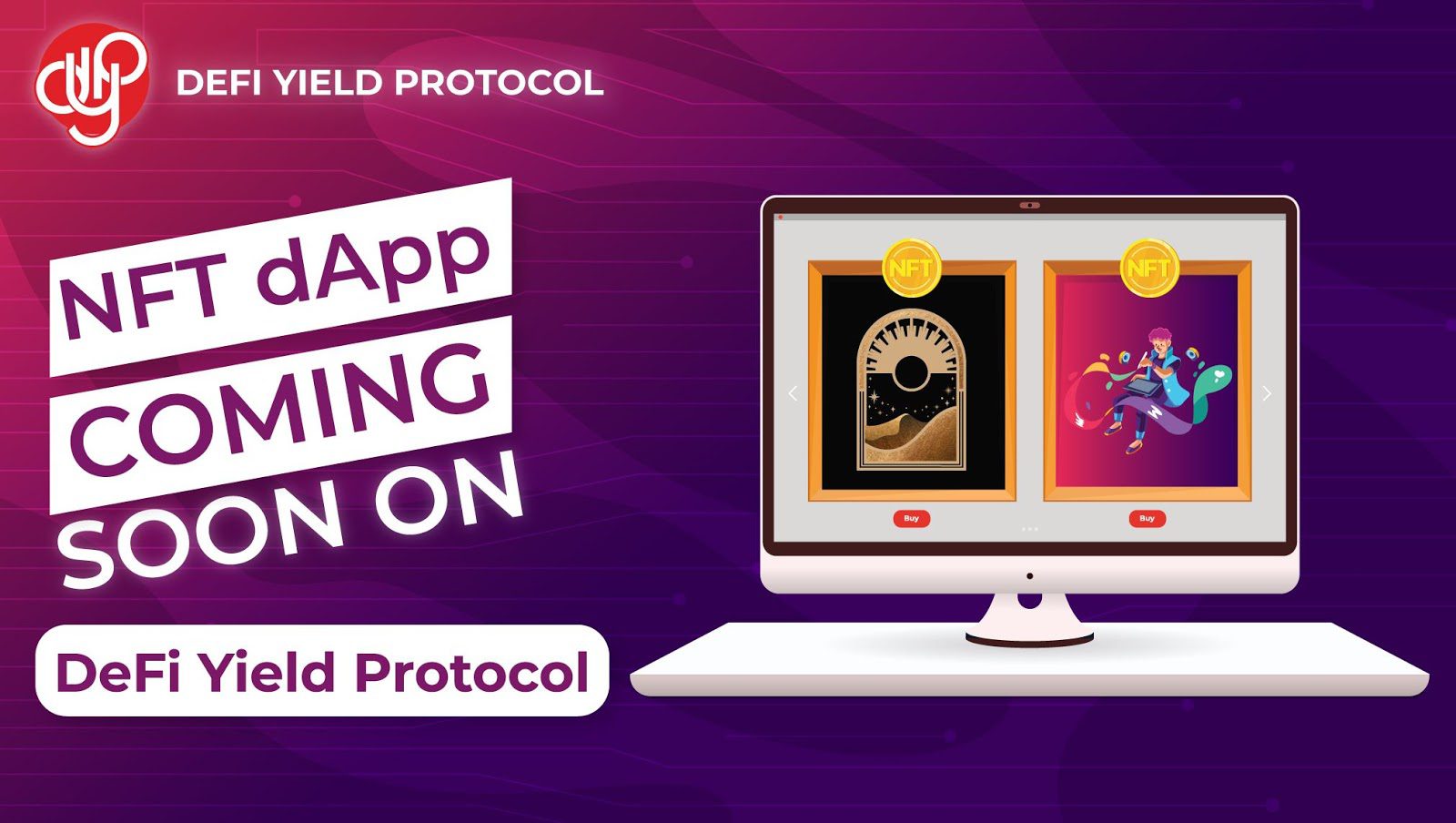 The DYP protocol focuses on rewarding liquidity providers with ETH coins and has integrated an anti-manipulation feature to transparently change rewards into ETH without a noticeable impact on Ethereum prices.
Apart from the anti-manipulation feature, the DYP Protocol has taken steps to protect against unexpected DYP volatility. Notable, there will be a trigger set at -2.5 percent. If this exceeds, then the maximum amount of DYP tokens that won't affect prices will be changed to BNB. 
In that regard, all BSC pools' DYP rewards will be automatically converted to BNB before being shared to BNB, ETH, or DYP as per the LP's selected means of receiving rewards. Also, assuming LPs don't get DYP rewards, the protocol's governance will vote to either distribute these rewards to owners or burn them.
Yield Farming DYP Protocol on BSC
Since launch, the DYP LP has cumulatively gained over $14.8 million. Moreover, tokens were distributed to LPs in Uniswap, which has grown almost 20 times with more than $19 million in different DYP pools in Uniswap. 
Therefore, the extension to PancakeSwap would create DYP Protocol's liquidity besides opening up even more developments in the future. In order to start activity and presence in BSC, DYP protocol has deposited $510,000 of liquidity to PancakeSwap. Right now, the current liquidity from PancakeSwap is more than $4 mil. 
From there, users can select to provide liquidity to any of the three pools: DYP/BNB, DYP/BUSD, and DYP/ETH, on PancakeSwap and stake their LP tokens with the option of being paid in the DYP Protocol's token DYP, BNB, or ETH.
Users can get DYP tokens from DYP Protocols on PancakeSwap to supply liquidity and earn LP tokens. However, those with DYP tokens in Ethereum can swap them to BEP-20 tokens on the BSC through the recently developed bridge. The BSC is compatible with the EVM. Therefore, transactions can be made straight from MetaMask. 
During conversion, the DYP Protocol enables swappers to save the transaction hash for quick resolution whenever network issues arise. Also, users can swap a maximum of 10,000 DYP tokens every 24 hours. 
DeFi Yield Protocol (DYP) Current Market Update
DYP began as a project that sought to leverage new innovation and a unique strategy to better protect users from whale dumps. Whales are large token holders of a project. When they make moves in the market it can have a resounding effect on the average user. 
As of the time of writing this article, DYP trades at $2.60 with a 24-hour trading volume of $456,994. The price of DYP has decreased by 1.7% in the last 24 hours.
Furthermore, DYP has a current circulating supply of 4,590,949 DYP. Currently, the top cryptocurrency exchanges for DYP are KuCoin, Uniswap (V2), PancakeSwap, Gate.io, and Bithumb Global. 
DYP Protocol's Upcoming Features
The DeFi Yield Protocol (DYP) has seen huge expansion since the start of the year. The network has however managed to stay in-series with its roadmap and is working to release a slew of new features and functionalities to its users. DYP is best known for its anti-manipulation protocols that help to safeguard the average users from market manipulation.
In April, the DYP Protocol plans to launch DYP Tools. The team is waiting for the ending of GETH Node synchronization. At the same time, the DYP Earn Vault is set to launch, just awaiting audit results. 
Other products set for release add DYP NFT DApp, which is still in development, and a planned revamp of DYP Protocol's user interface. Furthermore, it is expected to hear a lot from this platform as more users become aware of the integration with BSC, and also new features as they become available in the coming weeks.